A macOS enabled computer is a really great possession. The processing speed is very high and it is versatile enough to handle all kinds of work. However, one of the biggest shortcomings of all Apple products is their inherent incompatibility with open source software. If you look for a video downloader for a Windows computer, you are going to find tons of products to choose from. However, the case is completely the opposite when you're looking for Mac compatible software.
That is why reviewers and tech experts are always on the lookout for new and innovative software that are capable of downloading videos from all kinds of social media platforms. It is a difficult task to download videos from YouTube, Facebook, etc. and that's why special video downloading software is the need of the hour. VideoDuke is a video downloader that takes care of a very real need in the current software market. Here is a detailed review for you.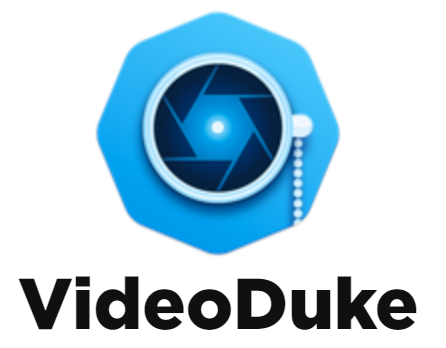 Criteria 1 – Compatibility:
One of the best ways to check the effectiveness of video downloaders is to test their compatibility. Tech experts looked up the different websites, apps, platforms, etc. that VideoDuke can work with. The list is truly staggering. Apart from the basics like YouTube and Facebook, this software can also directly download videos from Instagram, Dailymotion and 123Movies. If you want a Reddit or Twitter video downloader, then VideoDuke is just the perfect video downloading software for your needs.
Criteria 2 – Ease of Use:
Another major criteria that reviewers used to test VideoDuke is the ease of use. Unlike other video downloading tools on the market, VideoDuke is very easy to use. Downloading movies, videos, music, etc. into your MacBook will become the easiest task in the world. You can save content from literally any video hosting website in the world. It is very easy to save videos directly into your computer from social media sites like Reddit and Facebook.
Here are the different steps that you need to follow if you want to download videos directly from your internet browser into your Mac device.
Step 1: Copy the URL of the video that you want to download. This can be found usually by right clicking on the video and copying the URL of the video directly. Then, paste this URL into the search tab of the VideoDuke computer program.
Step 2: Once step 1 is complete, click on the "Search" button. If the video is available for download, it will begin to render in the program itself. Once it has finished rendering, click on the button that says "Download."
Step 3: This will begin the downloading process where the video is going to be saved in your computer's predefined folder through the program. You can change the default storage folder by going to settings and specifying a different folder.
Bonus: To change your default folder save preferences, follow these steps. Go to Settings > Go to Preferences > Save Downloaded Files to. When the window opens, choose the preferred default folder.
Additional Features for Mac Users
Another reason why Mac users love VideoDuke so much is the host of fun and user friendly features that are available. Apart from providing direct compatibility with popular video hosting websites, here are some of the additional features which make VideoDuke the ultimate video downloader.
Browser Mode: VideoDuke has an amazing browser mode that lets you look for videos to download directly through the program. You will not need to copy any video URLs anymore.
Quick Access: Popular video hosting sites like Vimeo, YouTube, etc. can now be accessed via VideoDuke's awesome quick access option, which is provided from within the body of the app itself.
Bookmark: Another user friendly feature is the inclusion of the bookmark option. You will now be able to bookmark and save all of your favourite websites for ease of access.
Browser Integration: VideoDuke also allows you to integrate the software directly with the default web browser. Whether you use Safari or Google Chrome, VideoDuke is compatible with all of them.
Two-Mode Performance: One feature that all the tech geeks are going to love is the two-mode performance. This feature will allow you to manage your downloads in the best way.
Music Support: Another hidden gem of VideoDuke is the fact that it is 100% compatible with MP3 files as well. Apart from videos, you can download all of your favourite music files into your Mac as well. It has an advanced mode that will let you download file elements directly from the website being viewed. There is also a conversion panel that lets you convert your downloaded MP4 file into an MP3 file. This is a versatile and amazing software.
This has been an in-depth review of the VideoDuke app. To sum up, it's extremely versatile and offers a much needed solution for Mac users. The user friendliness and intuitiveness of this software makes it one of the best video downloading tools in recent times.
You May Also Like: