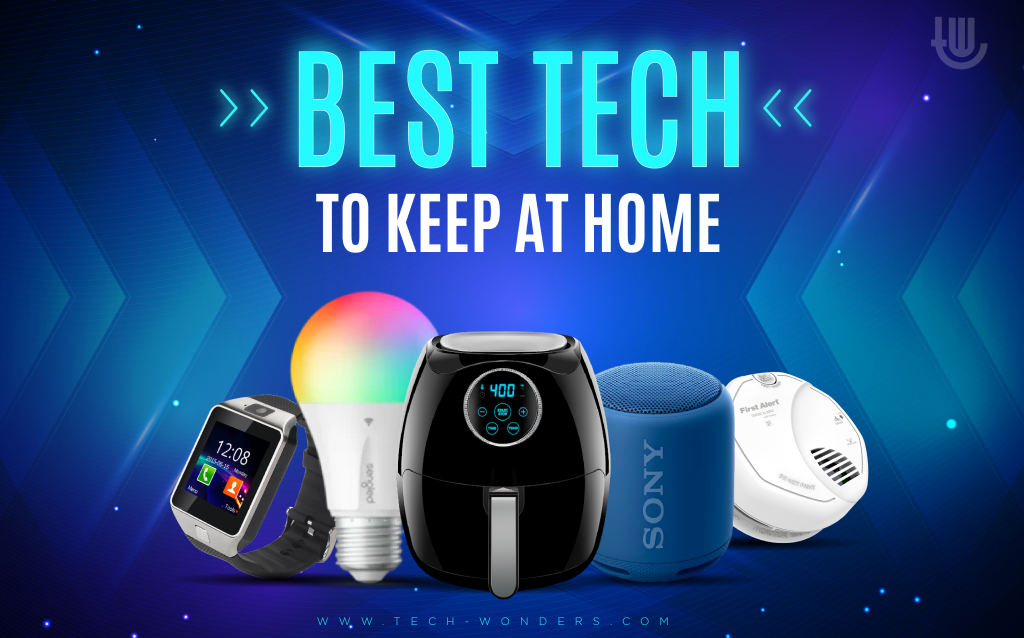 Technology ever since it was invented has been a blessing over human lives by minimizing our tasks and saving our time. The world has become a lot smaller and communication has become a lot easier. People now in history are more connected than ever. Everything has become more easy but most importantly technology gave us the option to choose a safer lifestyle, whether it is related to our lifestyle or livelihood. And nowadays every single person is using some part of technology whether it is a laptop or a smart watch or a smartphone, things that are useful. So when it comes to decorating our homes we pick the best gadgets. Let's take a look at some of the best techs to have close by.
Bluetooth Speakers:
When it comes to music almost everyone has a personal taste whether it is pop, classical or jazz. And Bluetooth speakers allow you to enjoy all your songs no matter where you go in your house. This wireless device can easily connect to your phone and pick songs from your playlist. So you can work and listen to music at the same time as well as your favorite podcasts or even radio. All the features in just one device.
Wireless Interconnected Smoke Detectors:
House fire has been a big issue over the years devouring billions of dollars' worth of property and lives. In a moment fire burns down everything in its path. Wireless interconnected smoke detectors are one of the best ways to prevent fire from taking place. These devices are small and they run on battery rather than electricity being energy saving at the same time. They are easy to install and the best part is all the detectors are connected to each other. So if fire takes place in one place you can get easily alerted and take the necessary precautions. Modern day Wireless interconnected smoke detectors are more advanced, that means they can indicate the danger with a lot of accuracy and don't give you false alarms.
Wireless Lighting:
Now you can bid farewell to the traditional way of lighting without getting stuck between turning your switch on and off. Smart lighting introduces a new way of lighting your house without the conventional wall switch. Here you can control your lights anywhere from your house with just a simple tap in your smartphone. So lighting becomes wireless. One of the best features to have here is you can also control the brightness of your lights as a monitor if you are wasting electricity or not without having to get up.
Air Fryer:
Generally, we consume a lot of oil on our food without even knowing. This proves to be harmful in the long run. Air fryers allow you to minimize your oil consumption. You can just simply just put your food inside with a light brush of oil and enjoy your food minus the excess oil and fat so that you can have a healthy diet without worrying.
Smart Watches:
Smart watches are now one of the best things you can buy in the world of technology. Smart watches represent a variety of features. You can easily connect it to your smartphone and get all the notifications in your wrist. You can also receive calls and messages while working. And the best part is, it keeps track of your health no matter where you go.
You May Also Like: