Fusion Marine RA70 stereo is one of the most streamlined and worthy marine stereos by Marine Tech Miami. Fusion Marine Audio Company is famous for providing the best marine audio products for over a decade. This RA70 marine stereo is an advanced marine technology that is specially designed for delivering quality watersport entertainment. It can replace any of the DIN-sized stereos that is non-marinized. This stereo can be connected to your smart device via Bluetooth as well as USB. The quality of this Fusion Marine stereo is second to none. It is recommended that you must use marinized products for marine purposes or watersport activities instead of non-marinized audio products.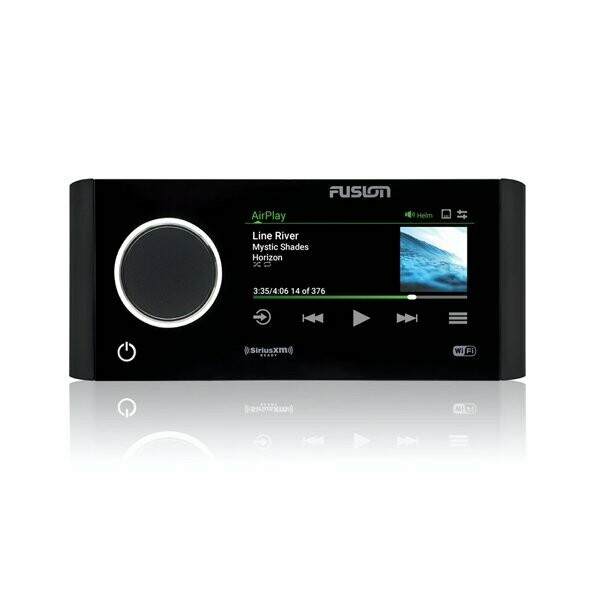 The Freezing Problem
Although, this Fusion Marine stereo is a very advanced and quality product there is one major problem with this stereo that is faced by everyone who has bought it. The problem is that the stereo stops working after some time. The screen is frozen, and you can see only the Fusion logo on it. No matter what button you press, you cannot do anything. Unfortunately, this problem has occurred for various reasons and the reason for every customer might be different. Therefore, there are many solutions for this problem that are recommended by the customers who have faced this issue.
Sometimes, the customers had not been able to solve this problem even after they have tried everything. That means that the stereo's life has been ended due to misusing or other reasons for which the company is not responsible. You are lucky if this problem occurs in the warranty period of your Fusion Marine stereo, otherwise, you cannot get it replaced by the company and have to stick with solving the problem yourself.
Possible Solutions
There are a lot of solutions that are recommended by the customers who have faced this problem. These solutions are not guaranteed to work for you, but you can give them a go if you are facing the freezing issue in your Fusion marine stereo. Following are the solutions that can prove to help fix your problem. These solutions are:
If you are facing this issue, you can try to turn off all the power to the unit completely. Also, you should wait at least 2 minutes before turning on the power again. If this does not work, you should turn off the power and keep the power off for the night. The next day, you should turn it on back to see if it works. If that also does not work, do not lose hope yet and try out the other solutions.
If the above solution does not work for you, you can try resetting your Fusion Marine Stereo. There is a very good chance that your problem gets fixed after resetting the stereo. You can reset your RA70 Fusion Marine stereo by pressing the power button and holding it for 10 seconds. There you go, your Fusion marine stereo is reset. This is the fastest and one of the best solutions to fix your problem and hopefully will work if you are lucky enough.
Fuses are major safety ensuring components for any electronic device. They cut off the supply to the device when the current exceeds the nominal value. You should look for all the fuses in your Fusion Marine stereo. If any of the fuses have been blown away, replace them instantly and that might fix your problem.
Troubleshooting the Connections
If the above-mentioned solutions do not work for you, you should troubleshoot all the connections of your Fusion marine stereo. This process can be a little tricky for some people and might also be time-consuming but is worth a shot. First of all, you should have a voltmeter so you can measure if the correct voltages are transmitted. You should start by measuring the voltages that are going into the Fusion Marine stereo. You will have to measure voltage where the power is supplied to the stereo, that is on the back of the Fusion Marine stereo. If the voltage reading is correct, that means your stereo is still receiving the power but not working. If this solution also does not work, that most probably means that your stereo is dead, unfortunately.
Conclusion
The RA70 Fusion marine stereo is a very quality product, and it works so smoothly. There is only one drawback, and that drawback is the worst of any of the drawbacks. It stops working after some time and the screen freezes with the Fusion logo on it. Unfortunately, this problem does not have a particular reason and there can be many reasons for this problem. Multiple solutions can fix this problem, but it is not guaranteed that these solutions would work. If the solutions described above do not work, it is most probably the case that your Fusion marine stereo RA70 is dead.
You may also like to read: