Do you want to have information about someone and all you have is their phone number? Congratulations! You have all that you will need! If you have someone's phone number, you still have the impetus to get authentic information about them.
Lookup services have evolved with time. Users around the world are entering into business ventures, real estate deals after assessing a person. From basic information to complete background check, there are platforms like CocoFinder that can get you all you want.
CocoFinder: The Best Lookup Service
When do you want to look someone up online, what information do you think you can capture? You look into their social media profiles and can find out about their friends, relatives, glitzy life. Do you think everything shown on social media is true? This is where CocoFinder is the mirror that you need.
It reveals the latent truth to you as it is. You can see the real face that is never shown on social media. You can see someone's background, history, criminal past, marriage status, etc. So, instead of believing blindly in words, you can see the truth.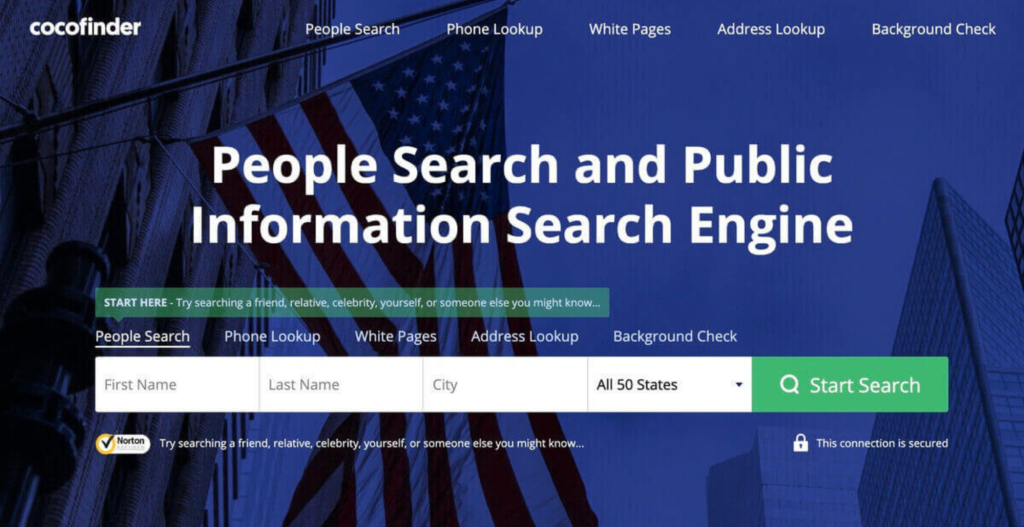 All you need is a Phone number
The beauty of CocoFinder is that you can check this spy phone number lookup out with or without details. It's good if you already have someone's phone number but that's not something you can do without.
When it comes to reverse lookups, CocoFinder is a leader. You can look someone up based on their name (first name, last name), phone number, email, or address. We live in a world wherein faking things and documents has become a child's play. CocoFinder could be your safeguard.
Reverse Phone Number Lookup
You might have someone's phone number and that is the only information that you might need. All you need to do is follow the below-mentioned steps and unveil all relevant data about someone:
Step 1: Visit the CocoFinder page
As mentioned earlier, to use CocoFinder you do not need to download or install any application. All you need to do as a first step is to visit the CocoFinder page. You then need to navigate to the Phone Lookup tab. The interface is extremely user-friendly and you will get what you need in no time.
Step 2: Enter the Details
Once you have found the Phone Lookup tab, just enter the phone number. Once you have entered the phone number, press 'Start Search'. As you know, the phone number is the unique telephonic identity of a person. Thus, the number needs to be linked to or associated with multiple public records.
Within a few moments itself, CocoFinder will search through its massive database and extract the relevant data for you. So, the person whose name is registered on the number will appear as a tiny profile link.
Step 3: Seek the Data
As and when you see the profile that you seek, you can then click on it. You would then need to enter your email and your card details. Once the payment goes through, you would receive all relevant data about the concerned person.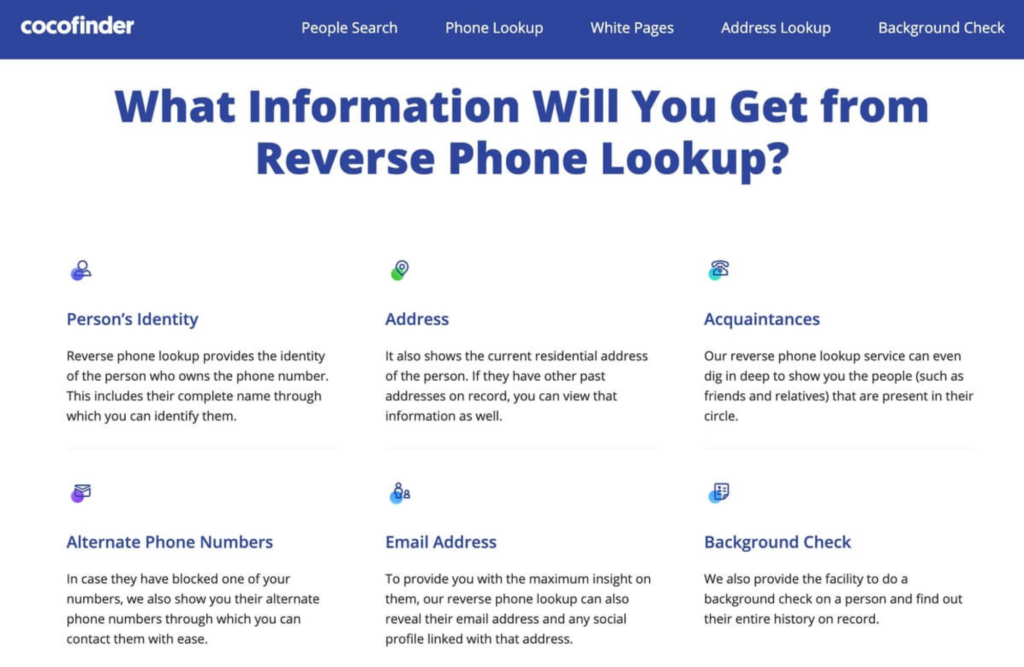 Step 4: View the Data
You would have received an email about the relevant data of the concerned individual. This will not be just any other datasheet, but complete and holistic information about someone. You will attain all juicy and concern-worthy information about someone.
Most Reliable Information
You can be 100% sure about the accuracy of data with CocoFinder. The database is large and immense and only comprises trusted sources. The sources are mostly public platforms that are extremely authentic.
You do not need to doubt the veracity of information. You can base your decisions based upon an authentic database.
Features and Services
There are a bunch of things you can do with the cutting-edge features of CocoFinder. There are a plethora of services that offer important insight into someone's life. You can attain the below-mentioned information just from someone's reverse phone number lookup:
You can locate a phone with an IMEI number. It helps in tracking down a missing phone and assists in tracking a phone that is stolen.
You can check someone's public records through CocoFinder. The public records are accessed only from authentic sources and are extremely reliable.
You can also check upon a scam call. If you get a call from a number claiming that you won a reward or threat from the IRS, you can know the truth.
If claims to be an owner of a particular address, you can check the ownership data of a particular address.
Lying about someone's relationship or marriage is very common these days. Therefore, you can know about someone's real marital status.
Speedy Data
Other platforms can take longer in result generation. CocoFinder provides immediate results. The promptness that CocoFinder offers makes it furthermore attractive. The accuracy of data and information remains intact despite the quick generation of data. The speed of information retrieval will surprise you.
Summing up
When you check this spy phone number lookup out, you would be surprised at its ease. Knowing such intrinsic and personal information about someone becomes so convenient, it's surprising. Platforms like CocoFinder have made the world a safe and trusting place.
Even if you have the slightest of doubt about someone's character or claims, it offers you closure. You do not have to compromise your financial or emotional security by giving in to someone's lies.
Therefore, make informed decisions and associations that are based on valid claims. You can save yourself from someone exploiting your vulnerabilities.