Have you ever had one of those moments when you're flipping through your feed and suddenly notice an excellent video that you desire to save to watch again and again in the future or share with a friend off the platform? Today, within a single network, it is not difficult to save a video you like. In the case of Insta, it is straightforward (click on the checkbox on the right, and the video goes into your Insta "Saved").
But if you wish to download out of the platform to gain access offline? Technology does not stand still, and simple screen recording is no longer as popular as it once was. Today there are Instagram video download services and apps designed specifically for saving content to any device.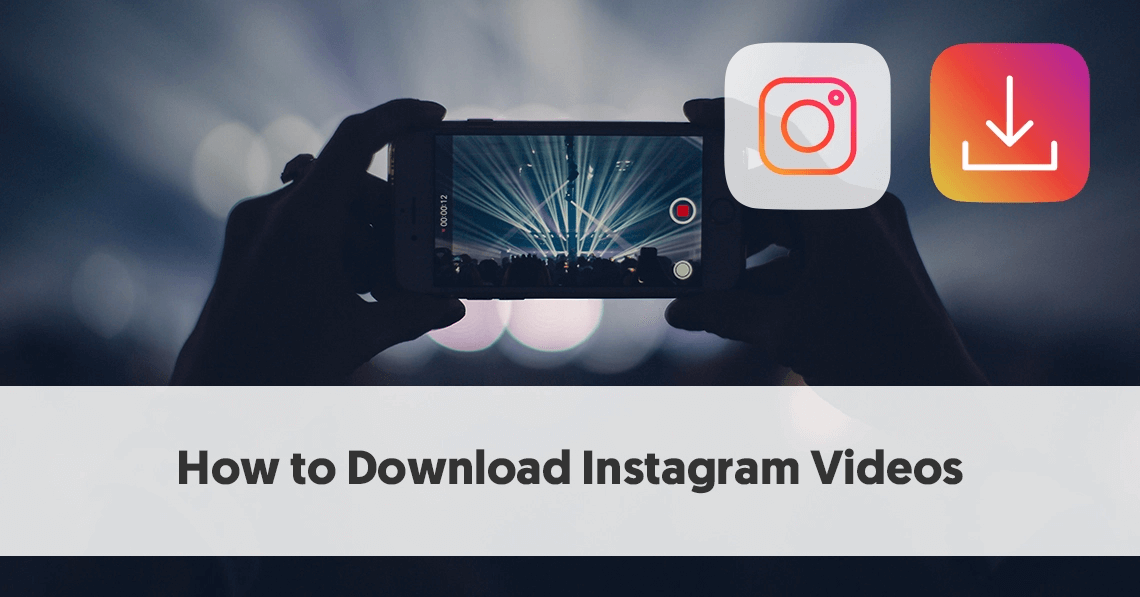 But before we look at what services can be used to download Instagram videos, let's look at some updates that have already been introduced in this area to realize that there are more and more ways to create video content. Insta never fails to surprise its users with new ways to integrate and entertain.
If you see a video on Instagram and really love it, you can easily download the video from the Instagram video downloader. Most of the time, we come across so many videos that your favorite ones can be saved using the save option on Instagram, but you have to go to Instagram every time to view it, which may not always be the best option.
Recent updates within video content
Inspired by the TikTok Duets, Instagram has designed and launched Remix Reels. This function is available to every Reel creator, but it can be switched off so that a user will not be able to remix your Reel.
The Instagram team says this feature will help better integrate users and make communication more lively and convenient, especially for sales and business development-oriented Instagram accounts.
Instagram Live videos format is a great success, and more and more users are participating in recording their Live videos. To facilitate communication and discussion between many participants, Instagram has introduced the Live Rooms function where up to four participants can be found. Thus it is possible to discuss current topics, do product reviews or tips on boosting your IG sales. There are also Live shopping, fundraising, and other icons and features.
Instagram Story Draft (coming soon)
Instagram is working on a new update — Stories draft. If activated, this feature will allow an unfinished Story to be stored in drafts and finished later. It is beneficial, especially when you are serious about developing stories, and it takes you a considerable amount of time. So you can set unfinished work aside and return to it at your leisure.
3 Reasons of Insta video downloading
Round-a-clock access

One of the main advantages of saved video off platform is its 24/7 availability. That means you don't have to switch to IG every time you wish to review your once-saved video.



It's legal

Saving video content is not only necessary — it's possible. Instagram does not impose any restrictions on downloading content from the platform but at the same time does not offer a download function, which is quite reasonable. But don't forget that it is other people's content, and using it for profit purposes is not allowed (it will be a breach of copyright law).



It's simple

Now you don't have to worry about getting your video into the phone gallery or a folder on your PC because modern saving methods make it quick and easy.
Advanced methods of video saving: apps and services.
Today there is more than one way of IG video saving: web-based Instagram video downloader tools, unique apps for mobiles. But, of course, you can resort to the worn-out screen-recording method if you desire to upload something that's not that important, and video quality isn't the most crucial thing for you.
Online services
Downloader4Insta (Story, photo, video), Savefromweb (video), Blastup (photo, video), DownloadGram (photo, video, Reels, IGTV), W3toys (photo/video), Download Instagram Videos, etc. — are the examples of Instagram video downloader services that work in an online regime without installation (and registration).
How to operate within such Instagram video downloader tools:
Step 1. Open your IG profile and copy a video link (in case of Reels/Stories, copy a username whose content you desire to upload).
Step 2. Open a downloading service via a browser and insert a copied link into an empty box of the downloader.
Step 3. Press a Download/Save button to complete a saving process and get a video into "Downloads"/mobile gallery.
Apps
Quick Reposter, InsTake, Repostly – Repost for Instagram (iOS), QuickSave, Photo & Video Downloader for Instagram (Android), etc. — are examples of videos downloading from IG if you incline to have an installed app rather than use an online downloader.
For the most part, all such apps for downloading content from Instagram have the same algorithm as the previous tools. That is, after coming across a video, you simply copy the link (the "3 dots" icon and then "copy link") and paste it into the search box in an app. Unlike online tools, the app, of course, needs to be installed and is multifunctional (reposting videos and photos, downloading photos, saving in the app folder itself, or directly to a phone gallery)..
You might also like