Thinking about buying a new smartphone for your child? If this is your first time, read on before you make a purchase!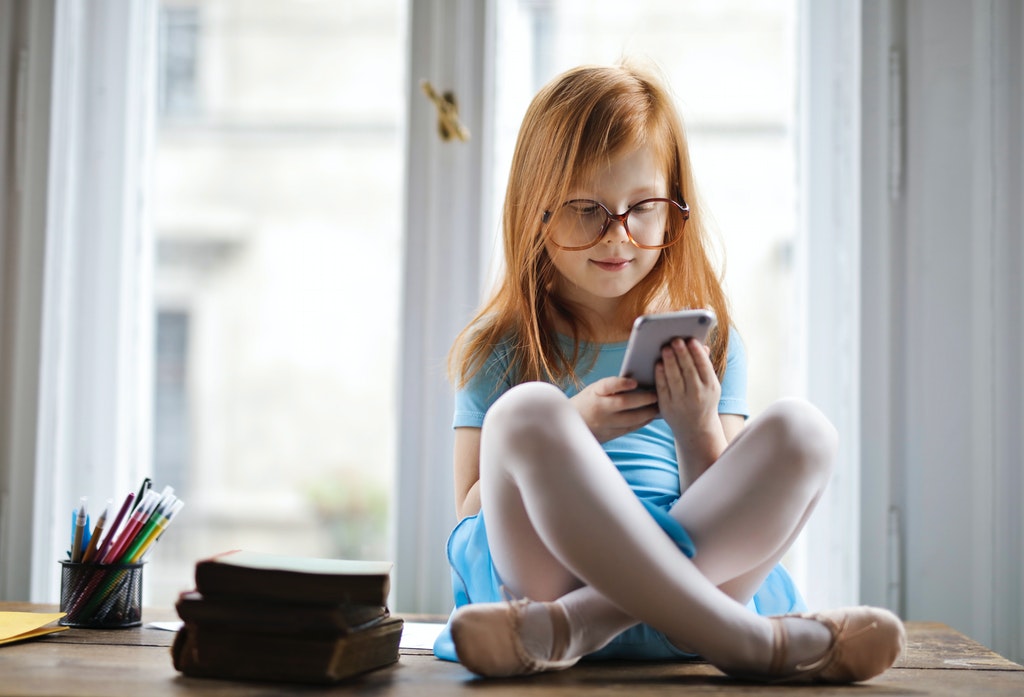 Over the last decade, the world has advanced beyond imagination. Although there aren't any flying cars, we now live in a world of interconnected, advanced technologies worthy of any sci-fi future imagined in the movies. Technology has become an integral part of our life that's crucial for our everyday activities. Our children too are being swept into this lifestyle.
Whether it's because all their friends have it or they just can't leave your phone alone, your child must have nagged you about getting them a phone at least once. So let's say that they're finally old enough to get one. What do you do in this situation? More specifically, how do you go about getting a phone that's perfect for your kid?
Reasons for Buying a Phone
Before going out and making the big purchase, you have to keep in mind why you're doing it. Your responsibility as a parent is to make sure that you're constantly trying to make decisions that will benefit your child in every way possible.
With the pandemic still lingering, education has been shifted to a virtual interface, which means your children must have both a good internet connection and a decent device for online classes. Plus, it's always a good thing to be tech-savvy. Getting accustomed to using technology at a young age will prove useful for them in the future.
With all that being said, let's move on to the things you need to be mindful of when you're choosing a phone.
Check the Specs
Considering the specs is very important. Specs are short for 'specifications'. Usually, this is a long list of perks that the phone is built with.
Some of the most important specs include the battery life, display size/quality, and the phone's RAM. For example, if you've decided on buying a phone that's going to be used for online classes and gaming, then you should look into a device with a good amount of RAM, a long battery life, and a large display size to prevent your child's eyes from straining. Also, some displays on phones are manufactured to reduce the exposure of certain rays of light which would otherwise contribute to harming your vision. You might want to keep an eye out for that as well.
By looking at the specifications you will be able to find phones that are best suited for your child's purpose.
Fun Models
Forget about children; even adults go crazy when a phone company comes out with fun and interesting models! It's not just about the models either. Phones these days come in a variety of different colors. Looking for the perfect phone alongside your child will make for a delightful and memorable shopping experience.
There are many different phones with unique and fun features. The Samsung Galaxy Z Flip that came out last year is a pretty good choice. It's essentially a full-screen touch phone that's also a flip phone. The colors it comes in are adorable as well. Another example of a fun phone is the iPhone X, which is one of the most popular iPhones on the market.
Android or iOS?
You might think that this is something that only adults worry about, but such a debate cannot be avoided even when you're buying a phone for your kid. Which operating system is the best for them?
First of all, think about which operating system has the better parenting controls. This will allow you to monitor your child's activities. Not only that, you can choose to ban certain sites or filter the content that is suggested to your child. This is absolutely something you must take into account if your child is below the age of 18.
Secondly, choose the operating system that is more user-friendly. Your child might eventually get used to the phone's system, but you don't want to get something that has a steep learning curve when it comes to its use.
Lastly, find the operating system that will remain most stable over time. How do you figure that out? If you're a tech-lover yourself, then you will already know which one's more stable and doesn't deteriorate over time. However, I'm going to assume that you don't know. In that case, watch a few in-depth reviews on YouTube or get a friend's opinion!
The Pricing
For any purchase, deciding on the appropriate price is a must. Since this is your child's first phone, spending a fortune is not necessary but at the same time, you want to get something that offers more than its value. There are a number of brands like Xiaomi, Realme and OnePlus that make great phones which are very budget-friendly!
Refurbished Phones
A refurbished phone is basically one that was owned by someone previously, but was returned to the seller due to faults or because they wanted to upgrade to a better model. The seller merely repairs it until it's as good as new and re-sells it.
Therefore, if you are on a budget, buying a refurbished iPhone for kids is a good idea; you're paying a lesser price but you're getting all the facilities of a regular iPhone!
Protective Accessories
Accessories aren't just for spicing up the overall aesthetic of your phone. They also serve the purpose of ensuring the longevity of your device.
First on the list, we have sturdy, shock-proof phone cases. These usually guard a phone against fall damage. Not only that, buying the best protective phone cases will ensure that no scratches land on the back or sides of the phone. Honestly, you can't give a phone to a child and expect it to be in pristine condition after a month or two.
Next, you should buy and install a screen protector (preferably tempered glass). Most displays these days are very prone to breakage and as mentioned above, kids are prone to accidents so get one of these if you don't want to deal with the hassle of replacing broken screens.
Lastly, get a headphone jack protector. This will ensure the health of your child's headphone jack and will also add a cute charm to the overall appearance of the phone.
Table Phone Mount
You must agree that sometimes we as adults don't take good care of our phones. Perhaps we walk on eggshells for the first few weeks of getting an expensive device, but after that, we pretty much toss it around.
Getting a table phone mount will encourage your child to take care of their devices and better understand the value it. What's more, phone mount companies have been getting really creative with their designs. Let's say your child loves Pokemon. You can always order a super-cute Pikachu mount for them!
High-Quality Cameras
In the era of online classes, having a good quality camera is a necessity. Your child or you may not own a webcam and, in such cases, using your phone camera is the best option!
It doesn't strictly have to be for educational purposes though. Your kid might have a passion for photography or they love to talk to their friends in a group call. Good quality cameras will serve them well in any case.
Prepaid Plan
A good way to get your child accustomed to a new phone is by choosing a prepaid plan from your cellular service provider.
A prepaid plan is a safe and cost-effective plan; there's no need to pay a monthly fee for the services, and you wouldn't have to worry about excessive data usage. Basically, the bill is cut short as prepaid plans do not allow in-app purchases or the usage of data beyond a certain point.
Insurance Policy
Often, purchasing a device under a contract that provides equipment insurance might prove to be helpful. This insurance policy covers any repairs to damage or overall servicing of the phone in the event that it is needed.
You do have the option of going to a regular repair shop, but buying the device under a contract that includes such insurance makes it a lot easier for you to receive the proper services from the right professionals.
Be Generous!
As we all may know, there's an ongoing debate about whether or not children should be allowed to use phones. Afraid that giving them a mobile device will end up spoiling them, some parents opt for the bare minimum. This can severely hurt your child and create a rift between you two.
You should trust your child, and in your own parenting; sit down with them and set some ground rules. Discussing the dos and don'ts will actually motivate them to behave better and practice caution when using their phones.
Be liberal and get them a phone that they will make a lot of use out of and be happy with for a long time to come. Good luck, and happy shopping!