When you treat yourself to a new phone, it's always exciting buying all the accessories to go with it. There are also a bunch of other things that you will need alongside your device to keep it safe and secure.
Whether you need a funky new phone or a surround-sound speaker, here are seven things you need to buy when you get a brand-new phone.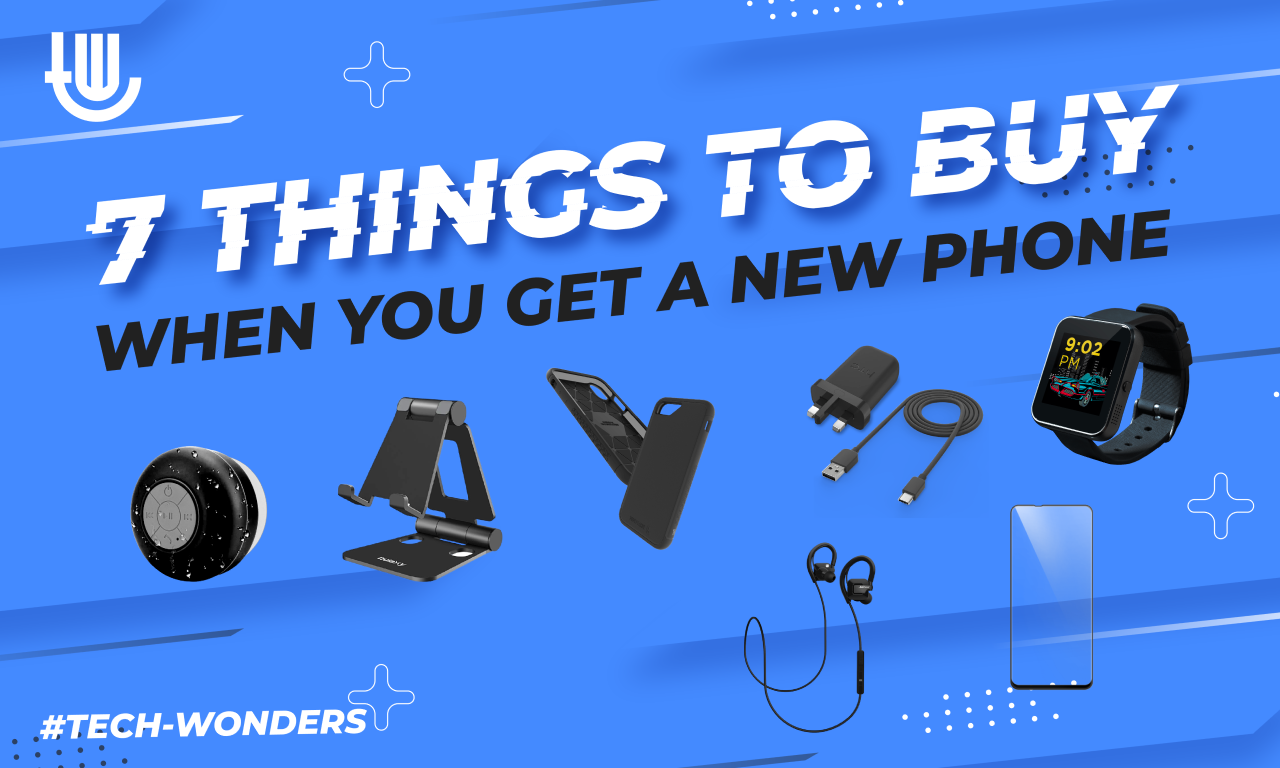 1. Phone Case
Every phone needs a phone case. This keeps your device safe and protected from damage if you accidentally drop it on the floor or bang the back of it. Phones are fragile, and even just the smallest bit of damage can cause some serious problems.
There are so many varieties of cases available, everything from patterned to plain. You can even get customised options too. Whether you're looking for some Samsung Galaxy S21 Ultra Cases or something for your iPhone, you'll be able to find something that suits your needs and preferences perfectly.
2. Screen Protector
Along with your phone case, you should also get yourself a screen protector. This keeps the glass screen of your phone safe and free of damage.
Often, the screen protector can break or get cracked over time as you use your phone, so get yourself a multipack. This way, you can easily replace the screen protector when necessary to keep your phone well-protected.
3. Extra Charger
Although most phones come with a charger in the box, it's always a good idea to buy a spare. You never know if and when your original charger will break, so make sure to get yourself a backup just in case. A durable iPhone charger for your iPhone would be ideal as they will actually last long!
4. Bluetooth Earphones
Most of us use our phones to listen to music. Grab yourself some Bluetooth earphones to pair with your device. Because they are wire-free, you can enjoy your music without getting your arms tangled in the dangling wires.
5. Desktop Phone Holder
If you find your neck starts to feel stick when you're sat scrolling through your phone, it might be due to bad posture. It's easy to forget about your neck positioning when you're distracted by social media or work emails. Getting a desktop phone holder will raise the phone nearer to eye level, which will protect your neck and reduce pain.
6. Smartwatch
Smartwatches pair up to your device so you can send texts, answer calls, and monitor your progress. Whether you have an Android or iPhone, there are watches that will sync perfectly to your phone, making it much easier for you to communicate with your loved ones. These watches also measure your exercise and heart rate, so you can keep tabs on your activity levels.
7. Shower Speaker
For those of you who love to sing in the shower, a shower speaker is just what you need.
These speakers are small, waterproof devices that adhere to your shower tiles, so you can have a surround sound experience. They are affordable and simple to use, and most of them operate via Bluetooth so they can be easily paired with your device.
You might also like