Looking for the perfect life companion? Luckily, there is a slew of the best android smartphones that you can purchase in 2021.
According to the 2020 Statista report, 78.05% of the world's population will use smartphones. The percentage of smartphone users is increasing at a rapid pace. In 2016, it was just 49.35%.
The increasing demand for handsets has forced smartphone manufacturers to boost their production and bring innovative devices to the market. That's the reason why we see huge competition in the smartphone industry.
A decade ago, a handful of brands used to control the entire market. You must be familiar with the brands such as Samsung, HTC, Apple, and Nokia. They were the tech giants that never allowed any other. However, things have changed today. Now, you see more than a few Chinese manufactures taking over the global cell phone market.
Still, you can find some of the best android smartphones from the world's leaders in mobile manufacturing. In this write-up, we have covered a few top-rated handsets that you shouldn't miss in 2021. Here you go!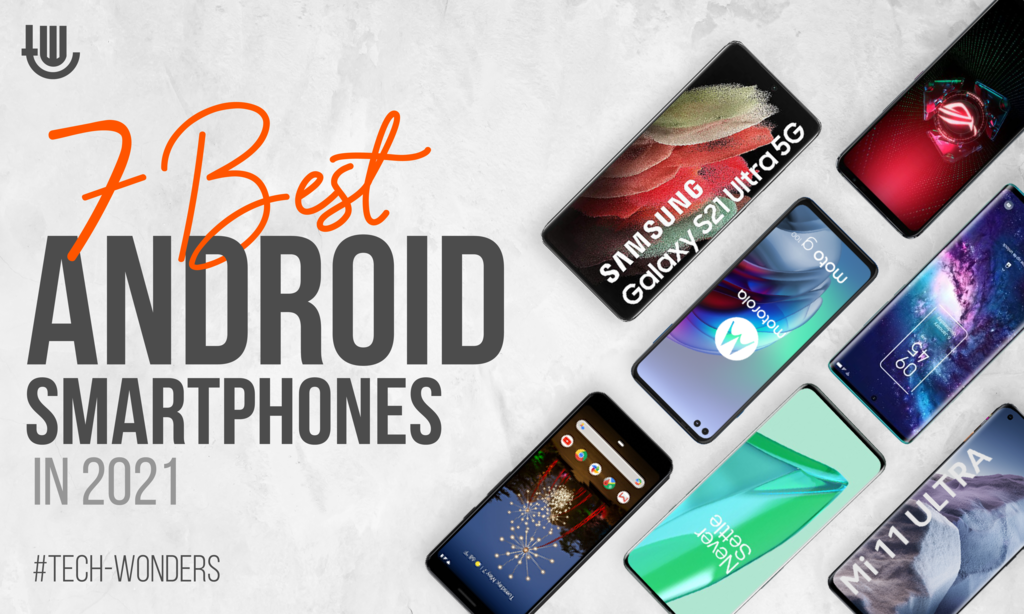 1. Samsung Galaxy S21 Ultra
Released earlier this year, the Samsung Galaxy S21 Ultra is the flagship device from the Korean manufacturer. The stylish handset comes with a massive 6.8 inches Dynamic AMOLED display and thin profile. It feels and looks good in the hand.
The touchscreen is protected with Gorilla Glass Victus and an aluminium frame. It comes loaded with Exynos 2100 chipset and Android 11 OS with unlimited access to Google Play Store. It's one of the most powerful devices ever launched by Samsung.
The Octa-core CPU and Mali-G78 GPU makes it a super-fast device for the gaming enthusiast. The device comes in different storage variants including 128GB and 256GB. There's no external card slot to expand the internal memory.
The manufacturer didn't disappoint photography lovers. The handset comes with an amazing 108 MP Quad camera on its back, which is perfect for taking breathtaking shots under all light conditions.
Other prominent features of the S21 Ultra include a 40MP front camera, Fingerprint sensor, Samsung Pay, Fast Charging 25W, and a lasting 5000mAh battery for non-stop entertainment.
2. Xiaomi Mi 11 Ultra
Another big-screen Android smartphone to make your life smooth. It comes with a variety of top-notch features that you might have never explored in other devices so far.
Released in April 2021, the Mi 11 Ultra is a flagship device launched by a Chinese manufacturer. It's slightly heavy as compared to other smartphones due to its large structure. You get a gigantic 6.81 inches AMOLED touchscreen display to enjoy a fantastic view while watching videos and playing your favourite high-resolution games.
Don't worry about the display protection as it's covered with Corning Gorilla Glass Victus. The Qualcomm Snapdragon Chipset makes games and apps work smoothly without creating lag problems. Octa-core processor and 12GB RAM work together to deliver lag-free performance on the go.
Camera lovers get 50MP back and 20MP front cameras to capture every precious moment. You can also record high-resolution videos due to 8K video recording abilities.
Other key features include up to 512GB internal storage, NFC, GPS, Bluetooth, Quick Charge 4+, Reverse Wireless Charging, Fingerprint sensor, and a non-removable 5000mAh battery.
3. OnePlus 9 Pro
OnePlus 9 Pro was released in March 2021. The manufacturer always surprises its fans with high-end devices every year. The company has released some of the most innovative smartphones in the last few years. Again they have surprised fans with its next flagship device OnePlus 9. The Pro model has great features that you will like to use.
The OnePlus 9 Pro has a 6.7 inches LTPO Fluid2 AMOLED touch display with Corning Gorilla Glass 5 protection. It runs the Android 11 operating system. The Qualcomm Snapdragon chipset, Octa-core processor, and Adreno 660 GPU make it the perfect device for heavy multitasking.
You get 48MP and 50MP dual cameras with some of the most inspirational features that you can use to take exceptional photographs on the move. There's a 16MP front-facing camera for taking nice selfies and staying connected with loved ones through video calls.
A few other key features of the device include GPS, NFC, Fast Charging, Fingerprint sensor, and a Li-Po 4500 mAh battery.
4. Motorola Moto G100
Motorola Moto G100 is one of the best Android smartphones in 2021. It brings innovative features that every present-day mobile phone user needs.
Released on April 15, 2021, The Moto G100 has a huge 6.7 inches IPS LCD with 1080 x 2520 pixels resolution. It runs the Android 11 mobile operating system with complete access to Google Play Store. You can download and run all kinds of apps and games without technical requirements.
The device comes under 256GB/12GB and 128GB/8GB variants. You can opt for the one that looks per your storage or speed requirements.
There is a striking 64MP Quad Camera with panorama, HDR, ring flash, and 6K video recording at 30 frames per second. A 16MP front camera lets you make video calls and take good selfies.
The rest of the prominent features of the Motorola smartphone include a Fingerprint sensor, NFC, GPS, Fast Charging, and a non-removable 5000mAh battery.
5. Asus ROG Phone 5
After being announced on March 10, the Asus ROG Phone 5 got released on April 26 this year. It's a lightweight device with an RGB light panel, Gorilla Glass Victus, and Pressure-sensitive zones.
You will get a 6.78 inches AMOLED touchscreen display to enjoy an impressive view of videos and games. The device is based on a Qualcomm Snapdragon chipset, Octa-core processor, and up to 16GB RAM. All the hardware works well to deliver lag-free performance.
Just like other cutting-edge devices, it comes loaded with the Android 11 operating system. There is a 64MP Triple camera on the back and a 24MP single camera at the front of this majestic device. It means you can enjoy plenty of amazing shots. Enjoy recording 8K videos and sharing them with your loved ones.
A 6000mAh battery makes this device truly inspirational. You can use it for several days without needing to recharge. Other features include Quick Charge 5, Fast Charging 65W, NFC, GPS, and Stereo speakers with two dedicated amplifiers.
6. TCL 20 Pro
You may not have any idea about TCL, but the new brand is getting quick traction across the globe. They have launched plenty of technological devices in the last few months.
TCL 20 Pro is another remarkable android mobile phone that you should consider this year. After getting released on April 14, 2021, the smartphone saw great demand in the market. It brings a massive 6.67 inches AMOLED HDR10 touchscreen display. You'll love the gaming experience on such an enormous screen.
Based on Android 11, the handset is backed by Qualcomm Snapdragon Chipset, Adreno 619 GPU, Octa-Core processor, and 6GB RAM. There's a 256GB internal storage further expandable through a dedicated microSDXC slot.
The device offers great value when it comes to talking about the camera. It brings a 48MP Quad camera on its back with features such as HDR, Dual LED Flash, panorama, and 4K video recording. Selfie lovers can take advantage of its 32MP front camera which is also capable of recording 4K videos at up to 60 frames per second.
Other features that TCL 20 Pro brings along include Fingerprint sensor, gyro, proximity, accelerometer, Fast Charging 18, and Li-Po 4500mAh battery.
7. Google Pixel 3A
No one is supposed to beat Google when it comes to manufacturing a high-end Android smartphone. The Pixel 3A is a masterpiece for those who love using a cool device. It's a lightweight handset full of impressive features.
The front screen is protected with Asahi Dragontrail Glass to offer maximum protection against bumps. A 5.6 inches OLED touchscreen is good for watching movies, playing games, and easy navigation.
The device runs on Google Android 9.0 Pie which is further upgradable to Android 11. The Qualcomm Snapdragon Chipset lets you enjoy seamless operations without causing any lag issues.
You get 64GB internal storage with no dedicated card slot for memory expansion. There's a 12.2MP primary camera with Dual-LED flash and a 4K video recording. Another 8MP front camera lets you stay connected with loved ones through video calls.
Additionally, you get a Fingerprint sensor, GPS, NFC, Fast Charging, and a 3000mAh battery. The handset comes under a reasonable price tag. It means you can purchase without going out of budget.
Conclusion
All of the above-mentioned smartphones have different features and prices. However, they all offer good value for their price. You can check features, compare, and decide on which one you would like to purchase this year. All of the above devices have great demand in the global smartphone market. It means they offer great features and have no reported errors.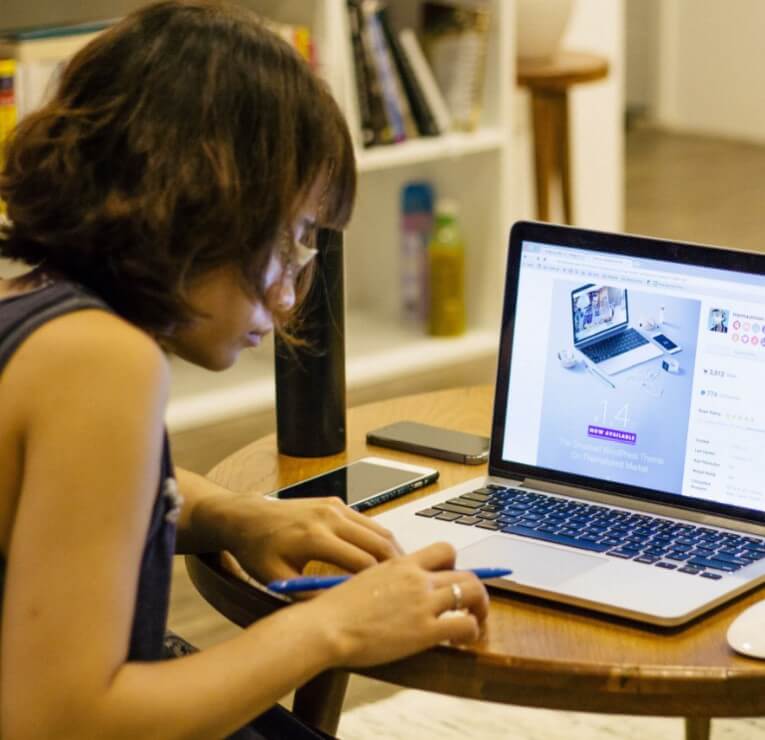 Author Bio:
Nova Addison is a Business Graduate from the London School of Economics. She is a passionate business analyst turned professional writer on CaseProfessors who loves sharing her personal views and experiences about business with others.
---
You May Also Like