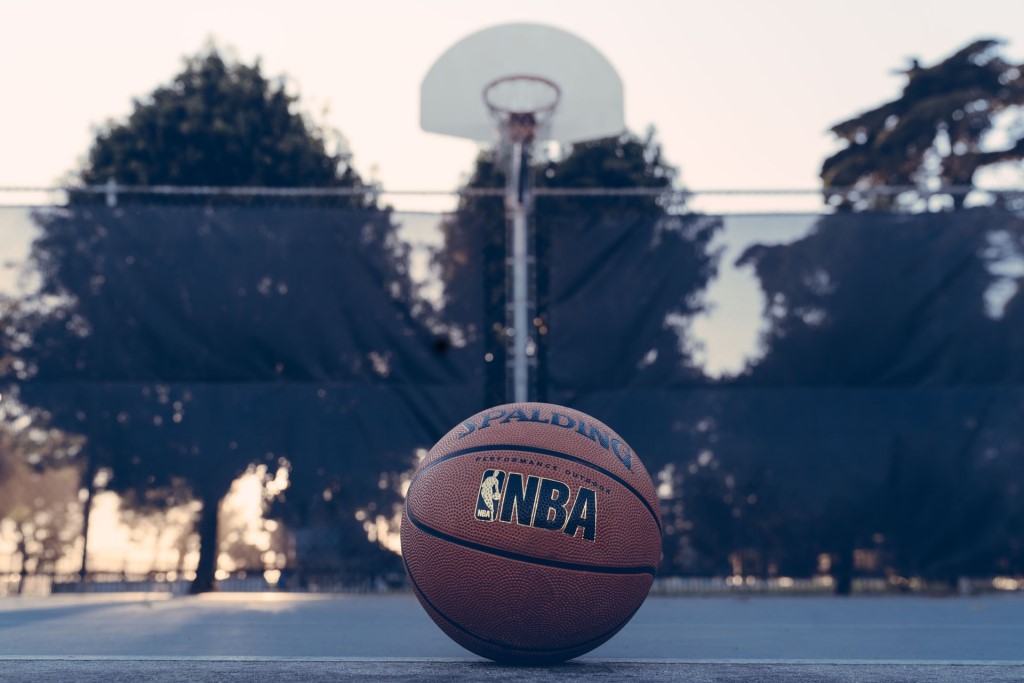 Many different leagues around the world, including the NBA, are being positively affected by tech advancements.
The sports sector is a multibillion-dollar industry that is jam-packed full of loyal supporters and fans. Especially as the 2020-21 NBA season comes to a close, this has never been more evident. However, the truth is that for these successful leagues to continuing profiting, they must adapt to the current digital era and changing technological times. Professional basketball franchises have done a great job of this in particular, embracing tech innovations both on the court and during training seasons. For NBA fans as well, there are now more opportunities than ever before to modernize the overall experience. In this article we take a look at how the league is leveraging technology and the affects that is having on both athletes and supporters.
For Players — Wearable Technology
Wearable technology has been a buzz word in many different industries for several years now. In the sports sector, these gadgets are helpful in a number of ways. Firstly, wearables allow NBA's elite to track their performance, including shots made or missed, rebounds achieved, and more. They also have great benefits for players' health, too. Nowadays, wearable tech 'smart rings' are being used to monitor the temperature and heart rate of professional basketball athletes, ensuring they will be fit and ready when game day approaches. This is hugely beneficial, as the ability to hopefully prevent injuries before they happen could completely revolutionize the league and many others.
For Fans — Online Sports Betting
For basketball supporters and really all sports followers, the fan experience is being completely revolutionized by sports betting technology. Just this Finals season we saw NBA fans wager all over the internet on those franchises and athletes they expected to come out successful in the playoffs or secure the ultimate honor of a Larry O'Brien trophy on the Finals floor. Nowadays, sports betting is done by large audiences of fans around the world, completely remotely. In the U.S. particularly where the industry is expanding its legality into different locations year by year, residents are utilizing mobile apps and virtual platforms to connect themselves with bets in different categories on all the basketball organizations they know and love. In Pennsylvania for example where the state's home team, the Philadelphia 76ers, made it all the way to the Conference Semi-Finals, fans utilized online wagering sites like sportsbook PA to place their selections. Even though the franchise lost to the Atlanta Hawks en route to the Conference Finals, basketball supporters were still able to show support for their home team in this convenient and comfortable way thanks to technology.
For Players — Mobile Devices and Tablets
Seeing as the NBA has embraced all of these tech advancements, it's no surprise that the league makes use of mobile devices and tablets frequently in practices and games. The technology provides infinite possibilities for players to adjust their moves or positionings on the court after watching them played back on the screens. Nowadays, in-game action is made better as well, as coaches and management staffs make use of tablets to walk their athletes through different plays and possible blind spots to score against opponents. With such a large variety of tablets on the market, the technology has quickly become mainstream, too, in households across the country.
For Fans — Live Streaming Options
It's no secret that sports fans are leveraging livestreaming services to their benefit. However, especially in the NBA, there are many ways for supporters to access important matchups 24/7. With the NBA All-Access Pass, users have access to games on-demand as well as a wealth of content that includes exclusive interviews, in-depth statistical analysis, and replays. In fact, the monthly League Pass even allows fans to access Finals game content from the last 20 years!
For basketball fans, live streaming opens up countless doors. However, it isn't just the NBA where the technology is forging opportunity. In the Esports sector as well, live streaming has allowed fanbases to grow exponentially across the world. As fans get hungrier for around-the-clock sports content, the future of live streaming is brighter than ever before.
You May Also Like