If you are a huge cricket fan, then you will be aware of the hype around cricket prediction and using it in fantasy sports. Many people think that their casual love for the game will be enough to tell the league's winner or the top scorer. However, predicting future cricket match occurrences is no cakewalk. One needs to do thorough research about the game format and work every day to improve their game prediction skills. You have to put effort into creating strategies that will help you in making near-perfect guesses.
Let's look at some of the best cricket match prediction tips.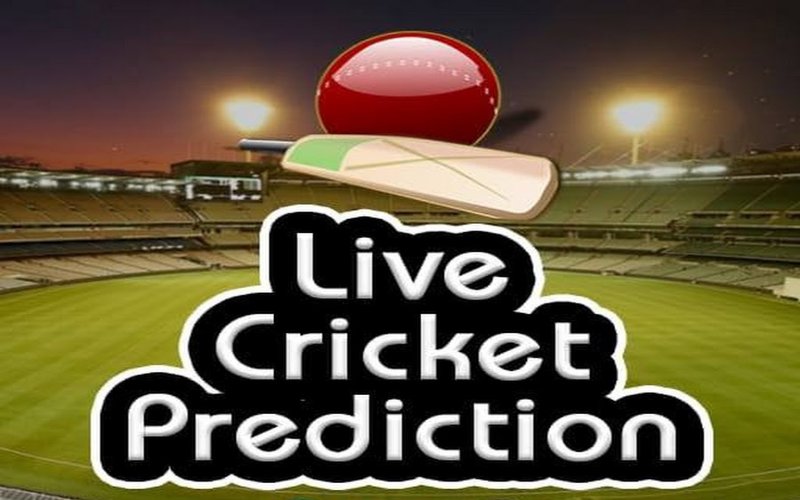 1. Keep An Eye On Player Statistics
To predict a winning combination is more about science and not luck! You must have a tab on each and every player's form for the upcoming matches. As you get more information and statistics about how a player performs in certain pitches, weather conditions, etc., you are more likely to make the right choice for your team for the upcoming match. However, going only for players that have big names may not be ideal. You may end up losing most of the credit points. Hence, getting knowledgeable about both famous players and newbies is a must to guess an appropriate team.
2. Pay Attention To Weather Conditions
Another tip that will make you perfect cricket match guesses is focusing on weather conditions. For instance, in a scenario of overcast weather, you need to choose fast bowlers to create an advantage for your team in the initial innings. Hence, knowing about weather conditions beforehand will put you in a comfortable spot to choose the right players. If you ignore weather conditions, then you will end up doing more harm to your team's ranking in fantasy cricket by leaving its fate to luck.
3. Consider The Size Of The Ground
The size of the ground matters in getting the team dynamics right. For instance, if the size of the ground is smaller, then you should go for batsmen that hurl sixes easily. However, for bowlers, you need to choose players that guarantee you wickets. Similarly, you may want to select extremely athletic players on a large ground for keeping up with runs. This can be easily ignored and laughed at by an amateur, but professional fantasy players know that every detail and aspect counts.
4. Play Selective Matches
If you want to make perfect cricket game predictions, then you need to put your energy into the research. Many beginners make the mistake of forming teams beforehand for all the matches in the league. You may think that this will increase your chances of winning, but this can lead to more losses as no proper strategy backs such team formation. With few initial matches, you will be able to catch hold of players' form, pitch conditions, and weather reports. After which, all you need to do is put your mind to create the winning combination for selective matches that favor that team.
5. Choose All Rounders
Although you may want to nail your prediction by creating a dynamic team, it is wise to take all-rounders in huge numbers. An all-rounder will give your team points with their performance with both bat and ball. Moreover, you will not be on the extremes of any side and make progress in the long run with the majority of all-rounders in your team. However, do not confuse all-rounders with famous players. Keep in mind to form a team by considering both big names and local talent.
6. Choose The Right Captain And Vice-Captain
We all know the kind of impact captain and vice-captain have on a team and their performance. A great leader can make the best come out of their team members and play with their strengths. Hence, while choosing a captain, consider not only their own personal performance record but also their ability to manage a team and create strategies on the spot. You can rely on past stints of players as captains. However, this should not deter you from selecting a newbie as a captain or vice-captain. Moreover, if you are confused among the two best players, you can create two or multiple teams.
Conclusion
Making perfect cricket match predictions requires time, effort, and patience. Hence, invest your time in reading cricket news and the latest updates about the game. Even a change in the management or coach can impact the performance of a team. So, make sure you do thorough research before diving into playing based on your predictions. Keep in mind all the six cricket match prediction tips for improving your skills and eventually winning in fantasy sports game.
You May Also Like