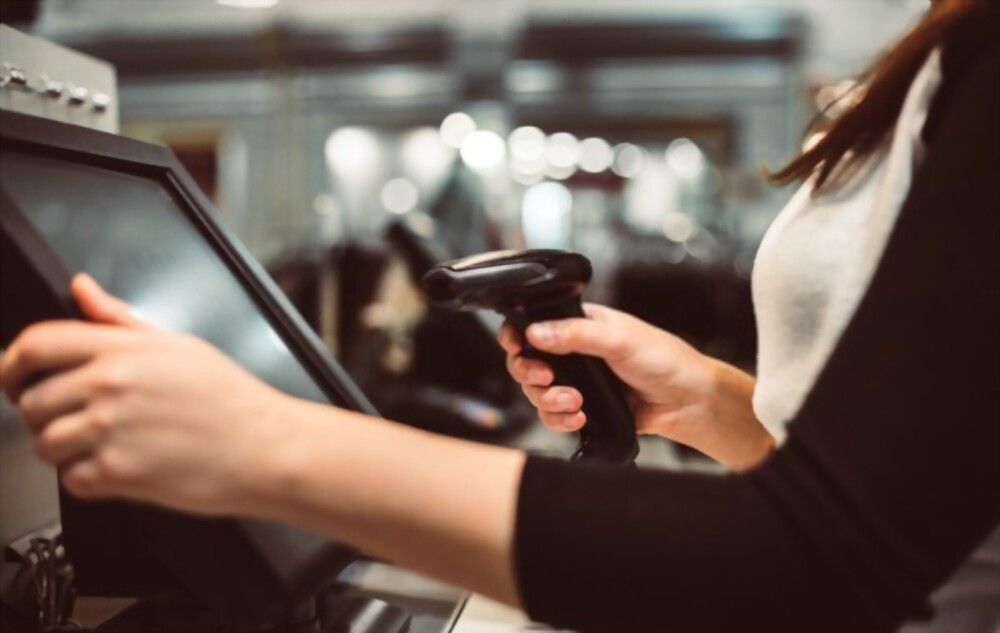 Nowadays there occurs a lot of business, so competition. So there are a lot of strategies in which a whole business is standing. Those processes keep a business smoothly and orderly. For a small business, it is very crucial to maintain every single detail from sales reports to customer management. Point of Sale (POS) system is one of the vital parts of a business.
Know Something About the Point of Sale System
We all know the point of sale as POS. It is like the brick-and-mortar of every business. The time when a seller purchases something is called point of sale and the process and the device by which a customer makes payment is called a POS system. It makes the transaction easier.
A good POS system gives you more service than facilitating electronic and cash payments. Nowadays, as India becomes digital, this process becomes more popular and it is the center of everything related to business. As a business owner, you can easily track all your sales and inventory, and even customer relationship management with the system. You can also automate and organize your business with the help of a POS system. Point of Sale finance can help you in your business.
What POS Systems Do for Your Business?
POS systems are very beneficial for a business. It can save time and budget for employees. But you should always be careful about choosing a POS system. So now we are discussing what it can do for your business.
1. Create sales reports:
With a good POS system, you can easily generate a sales report. With it, presenting a report is quite simple but you have to know how to assess it. You can keep sales reports of different things like products, total cost, time, employee, net profit, gross margins, and many more things.
2. Inventory tracking:
Tracking inventory is one of the important benefits of a POS system. You can keep track of all of your products, how many products have sold, and you will be notified if it's time to order more of a certain SKU, with Robust POS systems. It can also get help in:
Managing products with different categories like color, size, count, etc.
Identifying serial numbers which are unique.
Tracking inventories across multiple locations.
Scanning and counting products digitally.
Help customers to order easily.
3. Customer management:
Every business needs customers to grow. Point of sale system can help you to engage your customers. You can manage them by purchases, keep track of the history, get all information about your customer, etc. You can also involve them in your email marketing and in your loyalty program.
4. Employee management:
A business is always based on good employees. So it is important to get the perfect employee for your business. POS systems can help you with this. With it, you can add new employees, keep all their details, create their schedules, send employees their schedules via email, track their hours for payroll, analyze performance, etc. It is very helpful for your business.
Things We Should Consider for POS:
A good POS system can help you a lot in your business like that if you choose a bad point of sale system it is harmful to your business. So before purchasing POS you should look after a lot of things, then you can get the most benefits.
1. User Friendliness:
A POS system is very important for a business. It requires a huge amount of investment. So always choose a POS system that is user-friendly. A POS system is for everyone who is involved in the business and it helps everyone to save time and energy. So always take care that every employee can operate it. You can go for its review and then purchase it.
2. Empower your staff:
Your staff is someone, with whom you can get the most profit and make your business successful. So it is very crucial that which POS system you choose must empower your staff. Take care if it is secure or not for login, which has an intuitive interface that helps to minimize training time, user-friendly behavior, etc. There is one important thing that is the dashboard. So look after if it can be customized for every employee or not.
3. Customer service support:
Customer satisfaction is the main motive of every business. So when you purchase a POS think of your customer satisfaction. Choose a system which is:
Available for 24*7 hours for customer support.
Has opportunities for live chat, emails, text, or phones.
Sometimes customers need support at times. So if they do not get it from you, they will switch to another. It can help you to make your customers engage.
4. Billing and order processing:
It is a basic need of a POS system. Always choose a POS system that contains:
Different payment modes.
Bill orders by scanning items.
Capability to generate order invoice.
Reprint.
Email customers of their products details with discount offer.
Able to add remark and salesman's name.
5. Reports:
POS systems not only help you in transactions, it will help you with many more things. You can get help with point of sale finance activity. It also takes care of stock management, data access, and easier work. It helps in reporting different objects like inventory reorder, top or lowest selling items, arrangement of sales and transactions by date, arrangement of inventory by date, 'X' and 'Z' reports, etc.
6. Pricing:
Always be careful which POS system you are choosing. You have to be careful about the inquisitiveness of your vendor. Must inquire about the price of the hardware, software, and any additional features you want to incorporate in the system.
7. Support your business' growth:
When you buy a POS system, choose the one which supports your business' growth. It must have a feature to integrate with every software like Google, supporting multiple locations, and give you the opportunity to include different types of apps in it.
Conclusion:
The POS system is very useful for a business. It helps a business owner and employees too. So be careful when choosing it.
You may also like to read: