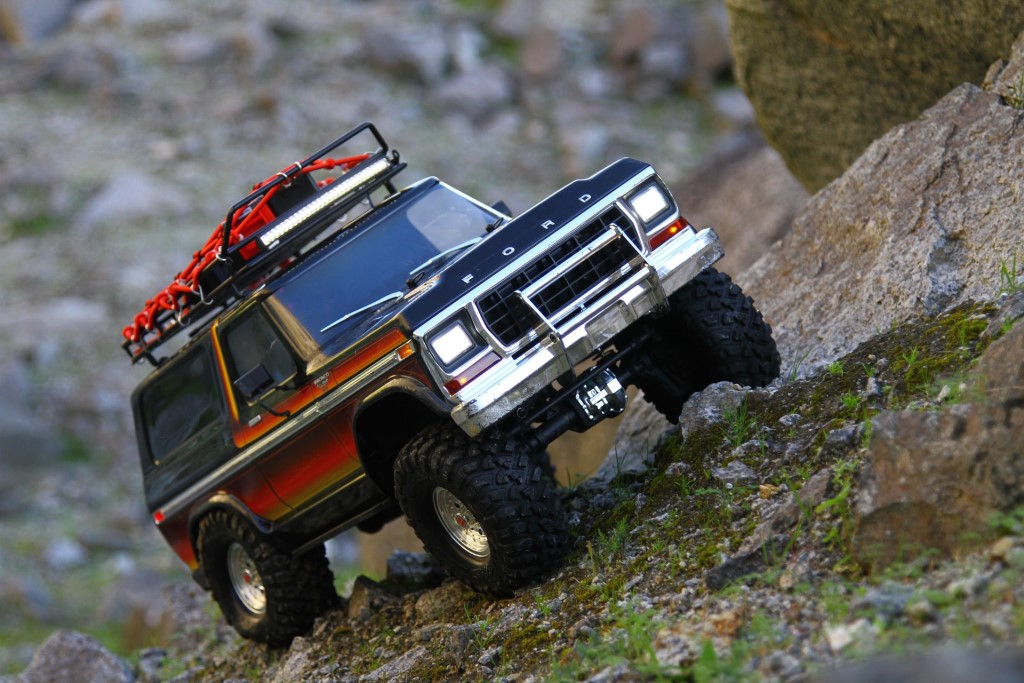 Starting a new hobby is always a good idea, especially during the COVID-19 pandemic, where individuals are limited due to health protocols. Being stuck at home, in quarantine, shouldn't be a miserable and stressful experience. You can maximize your quarantine experience by getting into the art of RC cars.
Regardless of age, gender, beliefs, many of us remember wanting to have an RC car. As we grow older and earn adult money, your thoughts as a child, such as purchasing and building an RC car, can now come true. Read on below to gain more information about these radio-controlled cars!
What are RC Cars?
Radio-controlled cars or RC cars are vehicles but in miniature sizes. It can be controlled within a distance using a control or transmitter. It was first introduced commercially in 1966 by the Italian company Elettronica Giocattoli.
Are you in Australia? If so, then you probably heard of Frontline Hobbies. You can purchase any type of hobby from this shop, including the popular Traxxas RC cars! The company offers a wide range of high-speed buggies, trucks, etc.! Get your RC cars from Frontline Hobbies to join the hype.
Why should you purchase RC Cars?
You can meet new people.
Hobbies promote an organization in your day and the possibility of fostering new connections. You might find new people outside your community that share the same interests and bond over this hobby.
Whether you're in an online group or an in-person RC race club, RC car enthusiasts are typically glad to share their knowledge on the field. If you're a veteran with these vehicles, it's expected that you would be delighted that someone new took the time and interest to get to know one of your favored hobbies.
You can learn new things.
You can gain skills without knowing it by tinkering, building, racing, and playing with radio-controlled cars! The next time, you'll be amazed by how you can discern small parts from each other and how to work with them.
It can be a bonding moment for family and peers.
If you're stuck in quarantine with your family or peers, RC cars can be another source of bonding moments for everyone. No matter the age, tinkering with these miniature items will be worthwhile. Over time, once you learn the dos and don'ts, you can find new ways to enjoy it.
Parts of an RC Car
The parts of an RC vehicle may be overwhelming for a novice. However, it's essential to know that there are simply four main parts of an RC vehicle:
Transmitter – You know the control that lets you control the vehicle? It's called a transmitter, and a 9-volt battery typically powers it. It uses radio frequencies to relay the control and steering commands that you give to the receiver.
Power Source – Indeed, a car needs power to move, accelerate, and the overall steering and engine output. As mentioned, the transmitter uses a 9-volt battery. Still, RC cars also use different kinds of power, depending on the type of car. For example, nitro RC cars use a mixture of fuel that is almost similar to real cars. On the other hand, electric vehicles utilize an easily rechargeable battery pack that you can replace at any time.
Receiver – The receiver has two parts: the antenna and the circuit board inside the vehicle. The commands you give out using the transmitter are sent and picked up by the receiver via radio frequencies. It is relayed once again to the crucial parts of the RC car.
Motor(s) – If you ever had trucks in your lifetime, it might come as a surprise that RC vehicles have a different set of engines. For an RC vehicle, the motor is considered the heart, and it is the most intricate part when building the car.
Types of RC Cars
Truck – Truck, or the off-road masters, can handle off-roads quite well. However, on flat roads, they don't shine that much. So, if you don't plan on taking it on uneven roads, consider another type instead.
Street Cars – These types are incredible for first-timers because of their simple but functional design. Also, street cars can drive on large flat surfaces, e.g., roads, pavements, sidewalks, etc. However, the vehicle isn't designed to operate on anything other than flat surfaces.
Buggy – These cars are made for individuals who want to try bringing their RC cars off-road. Buggies are another excellent option for those novices in building RC cars that go off-road. However, these cars may not be that fast as compared to trucks.
Drift Cars – These cars are like streetcars; however, they drive much faster and give more room for maneuvering. Despite this, it can still be hard to control. Thus, it's crucial that you slowly practice first.
Truggy – These cars handle driving off-road better. It isn't as fast, although they can hold their own on an uneven road.
Takeaway
First, deciding on starting a new hobby, especially anything related to RC cars, whether racing or simply building them, can be pretty overwhelming and intimidating. However, as long as it gives you joy and challenges you, there is no harm in gradually learning the art of RC cars.
You might also like