If you've heard of NordVPN before, you might already know some of the basics; it's a Virtual Private Network that offers military-grade encryption and much more that will help to keep you safe online.
But what is NordVPN and most importantly, why should you consider using this service? In this post, we're going to take a closer look at the different features of this particular Virtual Private Network and hopefully, give you a clear and concise answer.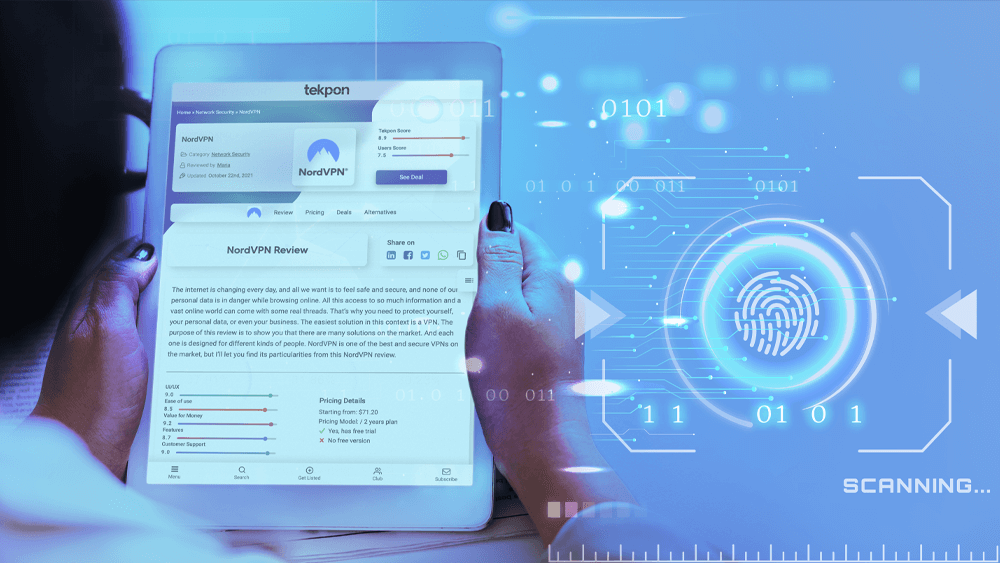 NordVPN: The Best VPN Service
If you didn't already know, this provider/software is commonly considered to be one of the best out there. One of the main reasons so many people have chosen it over the many others on the market is because it's such a large brand. There's no doubt that it's well-established and trustworthy – which alone is something important to consider when searching for the best VPN service.
Reliability is far from the only thing that you can expect. For example, many believe it to be the fastest VPN out there and its wide variety of benefits simply make it an essential choice for most individuals.
Top 5 Benefits of NordVPN
If you really want to know why this Virtual Private Network is worthwhile, you're going to need to consider some of the advantages that come with it.
Safe and secure. All your data is completely safe with NordVPN, thanks to their strong encryption and extra care for the security of their users. They don't track or share your private data either, so you really can rest assured that there's nothing to fear.


Protection wherever you are. It's not the biggest secret that public Wi-Fi connections aren't always the most secure, which certainly doesn't make them ideal. Fortunately, with NordVPN, you can get the encryption you need while you're out and about.


Servers across the globe. There are no limits or borders to NordVPN, thanks to the fact that there are more than 5100 servers, spread out across 60 different parts of the globe.


Secure up to 6 devices. On one account, you'll have the ability to connect up to 6 devices, meaning that you can get a significant amount of protection all under one plan.


Unlimited streaming access. Being able to work around the regional barriers on Netflix (as well as other location-based restrictions) is one of the best-known benefits of a VPN, and you can rest assured that you'll get what you need from NordVPN. Again, their many servers allow you to pretty much access anything you want in a matter of seconds.
Can you use NordVPN?
Whether you want to use a VPN chrome extension or get a quality VPN for iPhone, you'll often find that Nord will be a great choice. If you're unsure about whether or not it's worth it, you could even use the free trial that they offer to test the waters – that's how confident they are that you're going to want to come back for more.
Overall, when it comes to the best VPN software, we can't recommend Nord enough. From the streaming options, to the security; there's simply a lot to love about NordVPN.
You might also like