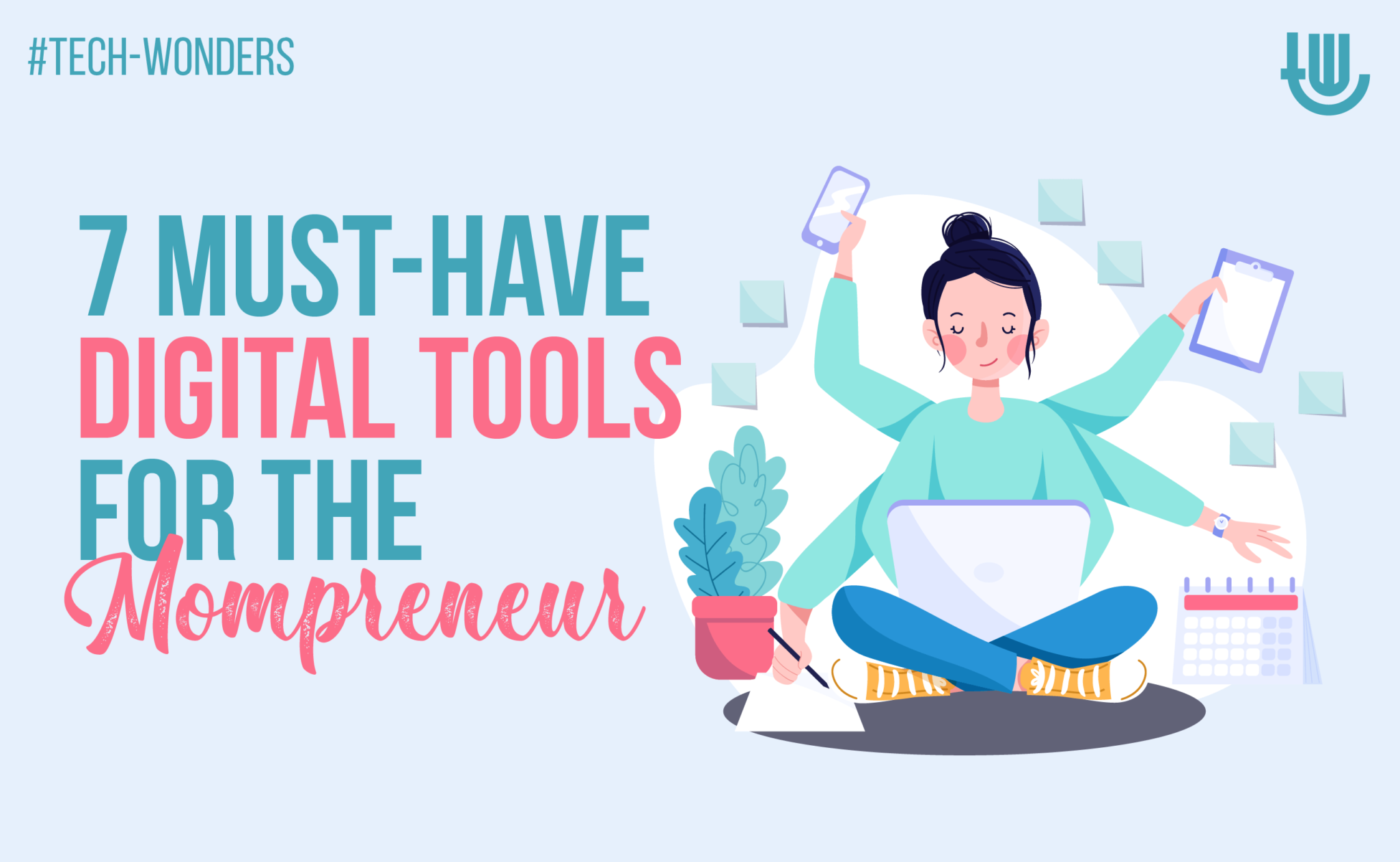 After successfully starting a family, a new lightbulb might flicker: "Do I have what it takes to start a business?" With the passion to push your way to the finish line, where your wildest be-your-own-boss fantasies await you, and an understanding that the road to success is paved with little failures, the mompreneur title is well within reach.
Being a mom shouldn't stop you from pursuing your entrepreneurial goals. Managing a business from home is relatively simple in today's digital world. Remote access capabilities mean it's only becoming more convenient to launch your own business and build an enterprise while simultaneously raising a family.
Becoming a mompreneur
Swapping out your mom hat for a manager is a process that falls in the marathon-not-a-sprint category. To truly "do it all," you'll need to prepare accordingly. A good first step in the right direction is to hire a business coach for moms. With a mentor in your corner, you'll have someone to turn to when the going gets tough. These professionals can help you strategize in your efforts to stay true to your authentic self.
To fully immerse yourself in the mompreneur community, spend laundry-folding sessions or post-bedtime me-time listening to podcasts hosted by fellow mompreneurs. Additionally, subscribe to fellow mompreneur's blogs. With ready access to the stories of people who've truly walked a mile in your shoes, you won't feel so alone when bouts of mommy guilt strike.
Once you've gotten in the habit of tuning into industry trends and working to expand your network, it's time to invest in the right tech tools.
The tools for success
Finding a work-life balance is the most crucial part of being an entrepreneur, especially for those who are already mothers. Having the proper knowledge and the right resources can make all the difference in business success and happy home life. These seven digital tools will make all the difference if you're juggling mom life with managerial duties.
A virtual address
One of the primary concerns of any online presence is protecting your identity and your personal information. There are many benefits to using a tool like an iPostal1 virtual address, including an enhanced sense of security. You can use the virtual address to intercept your business correspondence without ever needing to share your family's home address with anyone you don't trust.
A virtual address can be a great boon to your entrepreneurial efforts, too. The official address lends credence to your reputation and gives your clients a worry-free place to send sensitive documents.
Business graphics applications
Any online business benefits from exciting and engaging website graphics. Potential customers glean their first taste of the business from the website, making it a meaningful way to draw people in and encourage them to utilize your services. Thanks to constantly evolving technology, complicated graphics are easily accessible to moms everywhere.
Customer service tools
Handling all customer interactions virtually, while convenient, can create opportunities for miscommunication and confusion. Relying on specialized customer service tools can mitigate this risk.
Digital customer service tools provide communication options that give you a sense of peace as you know that your customers and their inquiries will be well cared for.
Calendar & time management platforms
As a business owner, your daily schedule is bound to be packed. Tack on the added responsibilities of being a mother, and it's no wonder that some days you feel like you're juggling more than a circus act.
Fortunately, there are easy solutions to your time management problems. Various applications exist, allowing you to create balanced schedules and ensure your time is treated as a valuable commodity.
Easy payment solutions
Payment is undoubtedly one of the most exciting times for a small business owner. When you first set out to set up your venture, it's always a little nerve-wracking to find paying clients who appreciate your services. With an easy payment application attached to your online business, you can rest assured that you will receive payment accurately and on time.
Location services
When you're trying to balance being a mom with being a successful entrepreneur, it's critical to make sure that you can keep track of those kiddos while you're working. Installing some location services on your devices and your nanny's devices will ensure you the peace of mind that every mother craves when their kids are out and about.
Knowing where they are, you can focus on growing that business and making the kids proud.
Extra Storage
Running out of storage space creates a nightmare for the mompreneur. Investing in some quality digital content storage space will allow you to expand your business and keep your data secure.
Before You Go
With a few simple tools, it is increasingly easy to launch your career as a mompreneur. Utilizing the digital technology available, you can build your business and your home with peace of mind.