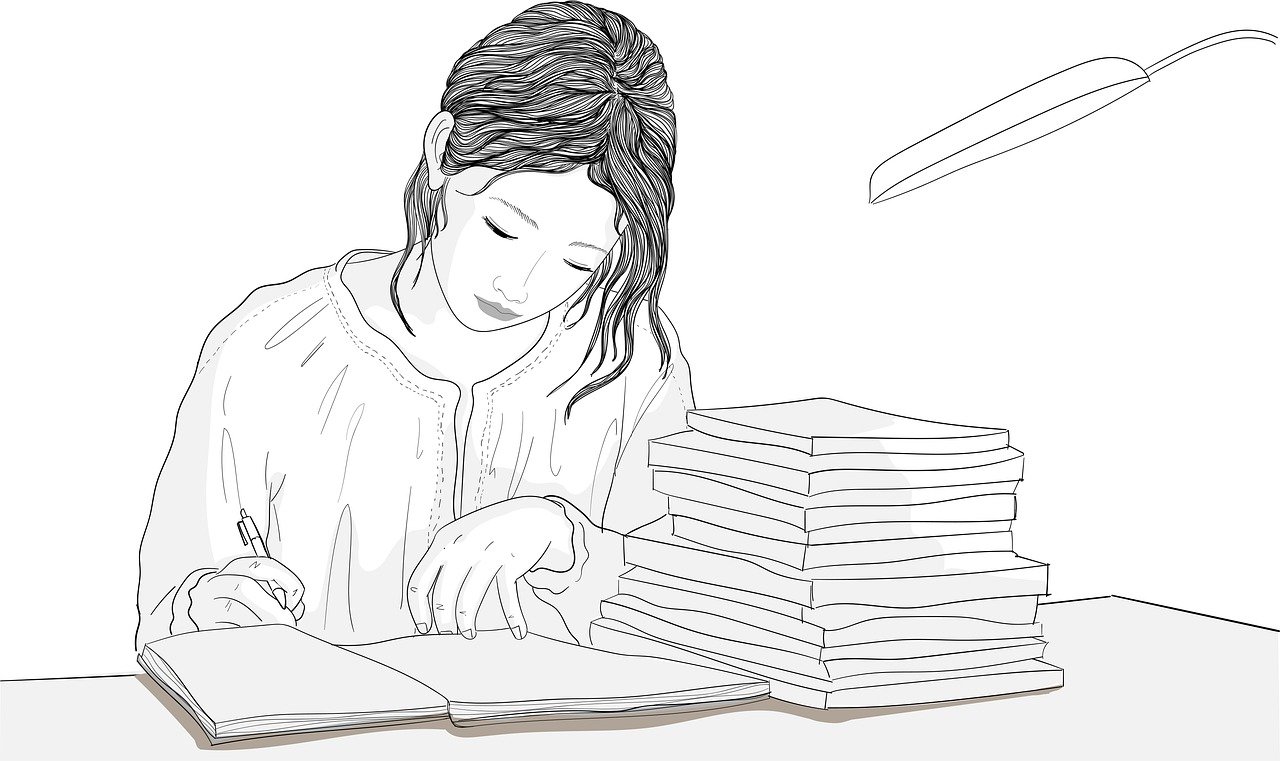 NEET, one of the country's most important exams, allows students to apply for medical school. When the stakes are as high as they are, the preparation must be consistent and foolproof. Thousands of students struggle to pass NEET in order to gain admission to prestigious medical schools. To be dubbed what they are, toppers work smart rather than hard, and the golden advice that tops their list is solving NEET previous year's question papers. This can undoubtedly provide you an advantage over your competitors, allowing you to outperform them.
For all registered applicants, the National Testing Agency (NTA) will conduct NEET in an offline format. Solving previous years' NEET questions, according to topic experts and NEET toppers, can significantly improve their preparedness. One of the most important aspects of getting good marks in NEET is to solve previous years' medical exam questions.
The NEET syllabus is quite extensive, with over 90 chapters in total. Candidates cannot judge the type, NEET exam pattern, and amount of questions asked from different themes in the exam without solving the previous year's question papers for the NEET exam. Without a thorough review of last year's papers, NEET candidates will be unable to prioritize the revision of various themes. Candidates who want to pass the medical entrance exam should read the article on how practicing past years' question papers can help them pass the NEET exam, which includes a PDF of the previous year's questions and a method for preparing them.
Candidates will be able to access NEET question papers in two national languages and 11 regional languages. While filling out the NEET application form, candidates will be asked to select their preferred question paper language. Candidates can opt to solve the previous year's question in any of the languages for the NEET examination from the table below, according to their convenience.
The best approach to measure your preparedness is to look at previous years' papers. Solving the NEET Previous Years' Question Papers assists you in determining your position. You recognize your areas of weakness and attempt to improve them. You keep track of how long it takes you to complete documents. It allows you to divide the questions into three degrees of difficulty (easy, moderate, and difficult), allowing you to quickly identify those that are simple to answer and those that require more time.
For NEET 2022 preparation, solving the previous year's question papers and mock tests is just as important as studying the theory part. Any preparation advice, whether from an expert or a top student, would be incomplete without including NEET previous year's question papers and mock tests. Candidates sometimes inquire as to why solving previous year's NEET question papers and practice exams is so significant. Here are five benefits of solving NEET exam questions from previous years. This post will explain why it is critical to solve the previous year's question papers and practice tests for NEET 2022.
The level of preparation pressure for NEET is always high to acquire a seat in higher medical institutes. Candidates should not be alarmed in this condition because they have plenty of time to prepare for NEET due to the early stage of preparation. Candidates can use this extra time to prepare for NEET by solving question papers from previous years. By solving past year's NEET question papers, aspirants will gain a better understanding of the exam pattern, level, and structure of the questions, as well as the sections on which they should focus.
The majority of aspirants preparing for NEET will complete the majority of the syllabus. Candidates can review prior years' questions after completing the NEET syllabus, which would be highly helpful in their preparation for the medical entrance exam. The main element of revision for aspirants is to answer questions from the previous year's NEET exam. Candidates can read the points below to learn about the advantages of solving previous year's questions for NEET preparation.
Candidates can examine their NEET preparation level and learn the weaknesses to focus on at any time after completing the previous year's examination. These question papers will assist students in comprehending the NEET test pattern, sorts of questions, marking scheme, time management for each session, and other pertinent information. Candidates can make notes and consider NEET vital subjects during the revision process while practicing.
There is no greater guide than previous year's question papers when it comes to knowing the exam pattern. They assist you in comprehending the types of questions that may be asked in NEET based on a topic. An in-depth examination of the question papers will also assist you in determining which themes are most significant in terms of NEET. You may also use this to review the level of preparedness for topics from the NEET curriculum. If you discover that you are weak in a topic that has a large weightage in the NEET syllabus but that your areas of strength are not given high importance, you should reconsider your preparation method and study appropriately.
It becomes easier to tackle a problem with rigorous or regular practice with NEET question papers with solutions. These question papers with solutions also assist them in determining whether or not their response is correct and aid in NEET preparation. Solving past year exams will familiarize participants with the NEET exam setting, reducing their tension and increasing their confidence.
While revising for NEET, it is quite advantageous for applicants to solve previous year's questions. Because it is more likely that the concepts of some questions will reoccur, aspirants can benefit from solving past years' problems for NEET. Candidates should use the steps outlined below to solve previous year questions during their NEET revision to increase their rank and score on the medical entrance exam.
Not only will solving NEET question papers and mock tests help you manage your time, but it will also help you increase your speed and accuracy. You might be able to answer ten questions in ten minutes, but how many are correct? To get decent results, you'll need a high level of precision as well as a lot of speed. Your confidence level will inevitably rise as your accuracy improves and you practice regularly. Applicants who have solved NEET question papers from past years and taken mock exams feel more confident than those who rely solely on books, according to exam day experiences reported by diverse candidates.
You might also like