Recently, Jio announced a new gaming controller in the market with its primary focus on ergonomics. It can be integrated with India's very own gaming platform- Jio games. If you are considering buying one, here's an article giving out comprehensive details. We not only discuss the features of the Jio Gaming controller here but also compare it with other controllers in the market!
Without wasting any more time, read on to know more.
Jio Gaming Controller- Know everything about it here
The Jio Controller is a Bluetooth-based wireless device compatible across various devices such as your androids and tablets. Owing to its wireless feature, one can enjoy a lag-free experience upto the range of 10 meters. You can configure it with your mobile devices and set up a box by Jio. Also, it uses Bluetooth 4.1 to establish a connection to the host.
It has a sleek design and is lightweight, weighing upto 200 grams. It's available in a monochrome matte black color. Once connected, there is an auto-connect feature to remember the devices in the future. For the initial pairing, press the 'Select' and 'Start' button together, and it will identify available devices within 5 seconds.
The controller provides upto 8 hours of operation until a full charge is required. It usually takes an hour to complete the charging. One of the battery indicators for the controller is the blinking LED light. And, one can figure out battery status with the pace of blinking, where fast will indicate low battery, and no blink will indicate a fully charged device. It is advised to read the guide and manual along with the box.
Currently, seven games are operated with the controller, and there might be more to add to the list. Other miscellaneous details include a warranty period of 6 months and simultaneous usage of the Jio remote and the controller.
Moreover, the exciting part of this is the 20-button controller with action and direction buttons, two sticks and shoulder keys, and other function keys to start, return and go to the home screen. While it sounds interesting, the usage might become confusing due to crowding.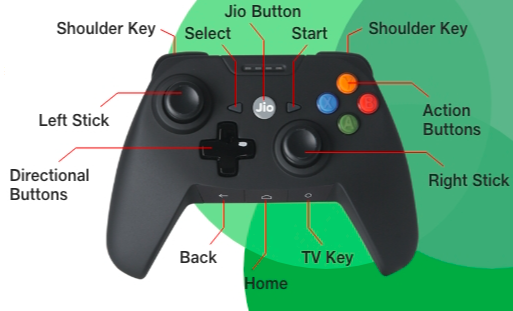 This gaming controller by Jio is priced at 3499, whereas the original price was 4499. The EMI options start at less than 200 Indian rupees per month. At the moment, you can buy it only from the official Jio website. Attractively EMI options are available only with the credit cards, and the standard delivery time will be in 3-5 days.
While the broadly known controllers are available on the popular e-commerce markets, Jio is solely available on the Jio Store. This is, in a way, an added benefit since various e-commerce stores might try to sell off low-quality duplicated products. After placing the order, one can track the shipment from the official Jio store itself with the help of an invoice.
Now that the configurations are known let's head out to compare this controller with other known players in the gaming market.
Comparing features of Jio Gaming controller to other brands in the market
The major competitors of the Jio Gaming controller are various reputed brands like Samsung, Xbox, and Sony PS5.
Let us compare the Jio Gaming Controller with other names we know of.
Price: When price and budget are the concern, Jio is slightly on the pricey side, and other cheaper yet enduring names take the higher position. However, it is significantly cheaper than the products of the well known gaming companies. The minimal pricing for the Bluetooth-enabled wireless starts at half the price of what Jio offers.
Compatibility: While other brands integrate efficiently across other devices but provide little hassled operations, the Jio gaming controller leads due to ease of connectivity even though there are limited sets of games to play with.
Battery and other physical attributes: In terms of battery and other physical attributes, Jio is a tough competitor with almost equal or more to offer. It is sleek and lightweight, designed with a good grip, and ergonomically pleasing with its trigger buttons and controls. Also, it's more or less equivalent to other controllers when we compare the battery feature.
Towards the conclusion
While we have seen the features of the Jio controller and their claims of lag-free playing- the actual user experience might differ. Since they have tried to replicate other brand players and bring it down to the gamers who love affordable stuff- there might be little here and there. It is still evident that there is a lot of room for improvement.
All in all, we believe that this innovation and venture of Jio into the gaming industry will bring about a revolution. Also, with the constant ongoing developments and version upgrades, we might see more games added to Jio's gaming platform, and increased scope for device compatibility. In the meantime, if someone with intermediate or beginner gaming skills is looking to buy a one- the Jio gaming controller is the one for you without hesitation.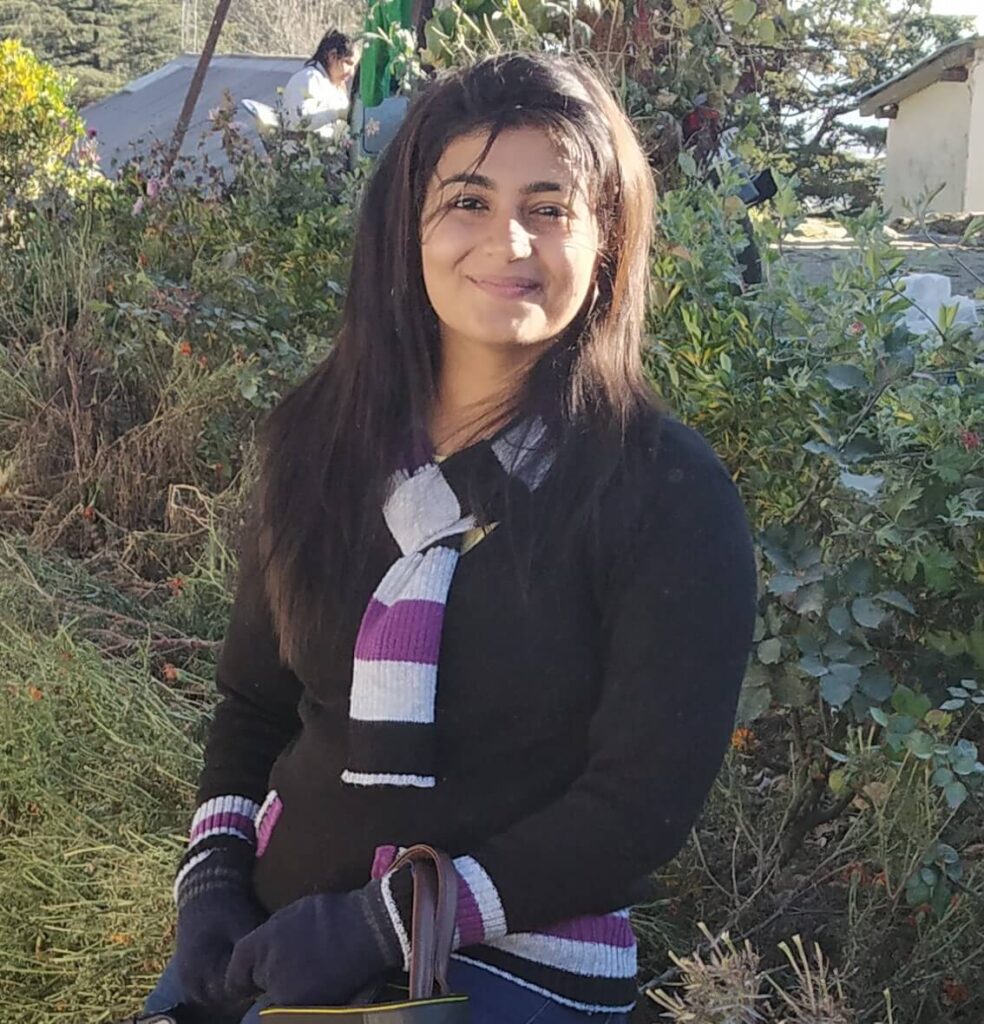 Author Bio: This article has been written by Rishika Desai, B.Tech Computer Engineering graduate with 9.57 CGPA from Vishwakarma Institute of Information Technology (VIIT), Pune. Currently works as Threat Intelligence Researcher in CloudSEK. She is a good dancer, poet and a writer. Animal love engulfs her heart and content writing comprises her present. You can follow Rishika on Twitter at @ich_rish99.
---
You might also like