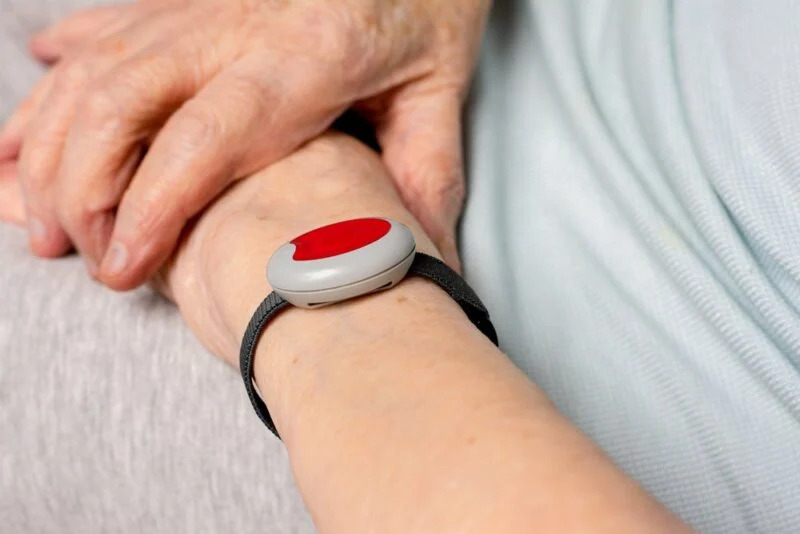 Medical alert systems offer emergency monitoring for susceptible people inside and outside the home.
These devices are intended to call for emergency medical services and signify a situation that needs urgent treatment. They can also inform caretakers, travel nurses and family members if unforeseen circumstances arise.
So, when you activate the medical alert system, an alarm monitoring system receives a signal. After evaluating the situation, it sends medical services or calls family members if necessary. Making sure a family member or acquaintance receives assistance quickly can help them get the right treatment at the proper time.
However, a medical alert system may seem perplexing for first-time users. You risk purchasing an ineffective medical alert system if you don't fully understand its operation. This is where a professional company like LifeAssure.com can provide you with enhanced knowledge of these devices and offer the best medical alert services.
So, in this article, we will help you understand the working of a medical alert system. It will ensure that you can operate the device efficiently whenever the need arises.
How Does a Medical Alert System Work?
A console and a necklace with a button make up an in-home medical alert system. Also, a base station is hooked up to a typical wall socket, and a phone jack monitors your house electronically.
You may wear the assistance button on your belt, around your wrist, or your neck.
However, using the mobile option doesn't require a base station. Instead, you can use it with an assistance button.
Simply press the personal assistance button on the pendant to notify the contact center in the United States of an emergency. Then, a live call center representative will dial emergency medical services or your emergency contact numbers.
Callers will always be linked immediately to a live person at call centers open 24 hours a day, 7 days a week.
Working Mechanism of a Medical Alert
A medical alert system works when the user activates a pendant or portable emergency fall button. Emergency personnel receives information about the user's identity and location.
A two-way conversation is established, and the emergency operator in the United States evaluates the situation. Then, the operator gets in touch with a relative, friend, or emergency services based on a specific requirement.
Some medical alert systems incorporate GPS, wireless voice, and data throughout the country. It enables location tracking, real-time monitoring, and accelerated personal emergency help across the country.
The assistance button is a crucial part of any medical alert system. Pressing it once should immediately transmit an alarm to a 24-hour emergency call center in the United States.
Once connected, an operator will rapidly access the user's basic medical history and emergency contacts.
Contribution of Functional Buttons
Help buttons are often worn as a pendant or on the wrist, and they should be waterproof so that they can be worn even when taking a shower. Also, they should be comfortable enough to be worn at all times.
Besides, as said before, GPS technology is widely used in portable medical alert systems. The Global Positioning System, or GPS, is a radio navigation system that allows receivers to determine their exact location.
They use almost 30 strategically placed satellites that circle the Earth to locate their position. The satellite-based navigation system communicates with senior medical alert systems to deliver exact time and position data.
Moreover, automated fall buttons are a new development in medical alert systems. These switches instantly identify falls and place an emergency call.
Fall detection sensors are built into wearable technology. They employ accelerometers, gyroscopes, and sophisticated algorithms to recognize when a senior person trips or falls. It then immediately informs their provider's monitoring center.
Features of Medical Alert Systems
Certain additional features must be considered when determining the ideal alert system for you. In addition to GPS and fall detection, you should consider these features for an enhanced experience.
Depending on the type of alarm system, the available standard special features are listed below.
Activity Trackers
Activity sensors enable caretakers to monitor the user's movements via a mobile app connected to the medical alert system.
If the user shows any unusual activities or the movement in the user's home isn't picked up by a set time, the sensors can notify the caregiver.
Bluetooth Monitoring
Specialized alarm systems equipped with Bluetooth enable users to link such systems to other smart devices, including smartphones, wireless glucose monitors, smart TVs, and window and door sensors.
Thus, caretakers may keep an eye on patients who are at a greater risk of stumbling out of their homes owing to dementia or other cognitive problems by using these devices.
Caregiver Tools
Through a smartphone or internet portal, caregiver solutions enable remote monitoring of account activities of a person with special needs.
The devices in the system have sensors that gather and transmit information on button presses, activity levels, and sleep and fall detection alarms.
Who Can Use Medical Alert Systems?
Regardless of age, anyone in danger of falling should consider utilizing a medical alert system.
However, a medical alert system can give seniors and fragile family members the security and freedom they want.
Older people are more likely to experience chronic conditions, including strokes or coronary heart disease. They also have a higher risk of falling and getting injured.
Thus, medical alert systems can largely benefit people with chronic illnesses, regardless of age. However, regardless of health, people aged 65 and older should consider getting medical alert systems due to their vulnerability.
The majority of seniors prefer to stay in their homes. But falling, chronic illnesses, and other crises pose substantial hazards.
So, the finest medical alert systems address these hazards with trustworthy gadgets that can connect the elderly with support. Moreover, it can keep them securely independent, doing what they like without causing worry.
Winding Up
With medical alert systems, consumers are increasingly empowered to maintain their health and active lifestyles.
Seniors are kept safe at home by mobile medical alerts, which provide them with the assurance to lead the independent lifestyle of their choice. It also gives their loved ones the comfort of knowing they are secure, content, and well.
Besides, using a medical alert system is convenient and easy. The system's efficiency has also increased due to the integration of push buttons, tracking, and GPS technologies.
You might also like