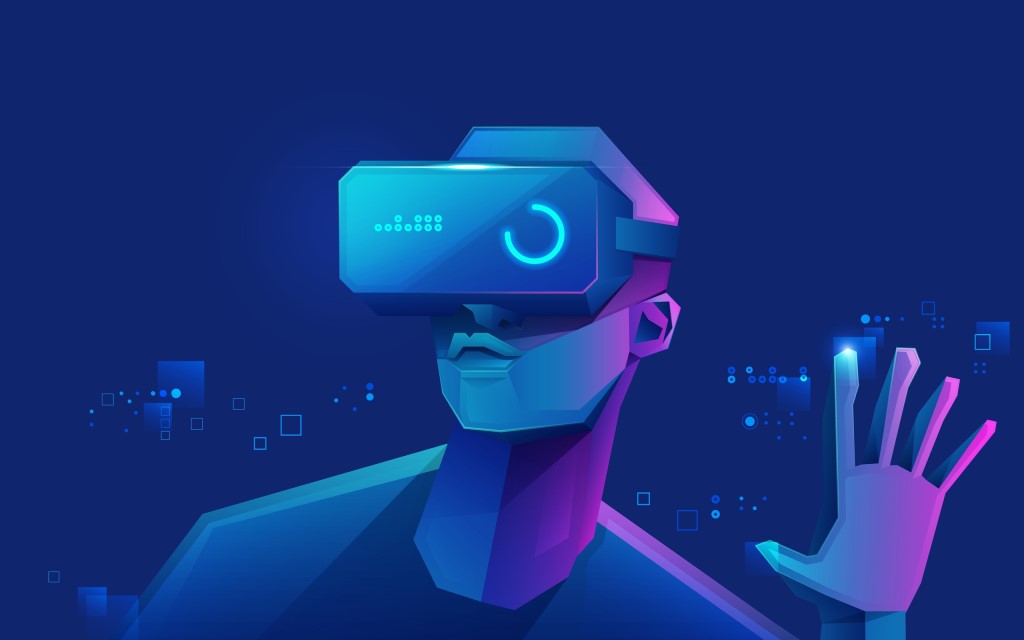 Virtual reality (VR) hasn't been widely adopted yet. But it increasingly feels like the world is on the cusp of a VR revolution. More and more companies are building VR headsets, prices are coming down, and VR platforms are getting better all the time. It may not be long until VR experiences are as common as 2-D digital experiences are today.
While VR could have an enormous impact on almost every industry, none are in for a bigger change than the entertainment industry. Let's take a look at 6 of the top ways that VR can be used for entertainment.
1. Gaming
Gamers have been at the forefront of many technological advances over the past few decades, so it should come as little surprise that they're among the earliest adopters of VR tech. A growing number of video games are incorporating VR headsets to provide immersive, 3D gaming experiences.
While a lot of the current games are relatively simple – for example, the ultra-popular game Beat Saber involves slashing digital blocks with a virtual lightsaber – they are steadily growing in complexity. There are now first-person shooters adapted for VR and exploratory RPG games aren't far behind.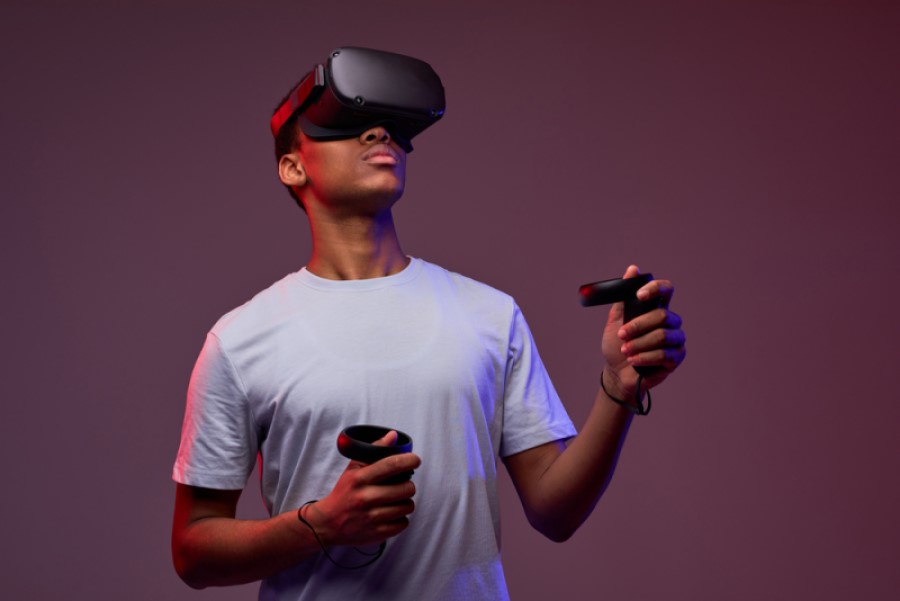 2. Metaverses
While metaverses don't necessarily require VR technology, these digital worlds are uniquely suited to take advantage of improvements in VR. Instead of forcing people to navigate with a controller or toggle to look around, they can just move their head. As VR headsets get even better, it will truly feel like participants are in another world.
The entertainment value of ultra-realistic metaverses is staggering. Individuals can enter the metaverse with their VR headset on to meet with friends or go on a digital shopping trip. They can also explore custom worlds that are nothing like our own or start developing their own plot of land within the metaverse.
Citi estimates that VR-enabled metaverses could have as many as 5 billion users and be worth as much as $13 trillion by 2030.
3. Casinos
VR casinos are bringing the Las Vegas experience into players' homes. With a VR headset, players can feel like they're on the floor of Caesar's Palace playing blackjack or wander the slots at the Bellagio.
Players can wander a metaverse-like casino or jump straight into their favorite games. With a VR headset, they can look at the cards in their hand, throw dice onto the craps table, or reach forward to pull a slot game's lever on crypto gambling sites. Online gambling is already a huge industry worth more than $58 billion globally. VR could take it to the next level and encourage people who might otherwise only gamble on a trip to Vegas to give it a try.
4. Galleries and Museums
One of the biggest challenges art enthusiasts and museum-goers face is that there are so many different galleries all over the world, each with their own collections. It's simply not feasible for most people to travel to every major art gallery and every museum.
With VR, it's possible to visit them all without ever leaving home. Individuals can walk through the halls of the Louvre one minute and explore the Metropolitan Museum of Art the next. VR promises to transform the gallery experience, enabling anyone to get up close to their favorite works without fighting through crowds.
Another benefit is that individuals aren't limited to the gallery displays, as they normally are when exploring a museum. If someone sees an artwork or an artifact they're interested in, they can instantly pull up more information about it.
5. Theme Parks
A growing number of theme parks have been experimenting with incorporating VR into their rides. For example, Legoland has a rollercoaster where all the riders wear VR headsets. As the coaster twists and turns, riders feel like they're dodging Lego pirates and dueling with wizards.
VR rides bring a new element into theme park rides by creating a storyline that riders experience. They could bring in new audiences to existing theme parks.
In the future, it's even possible that a single ride could provide multiple VR experiences. For example, riders could choose between a turbulent ride through space, a car chase, or an underwater adventure – all while riding the same rollercoaster.
You May Also Like