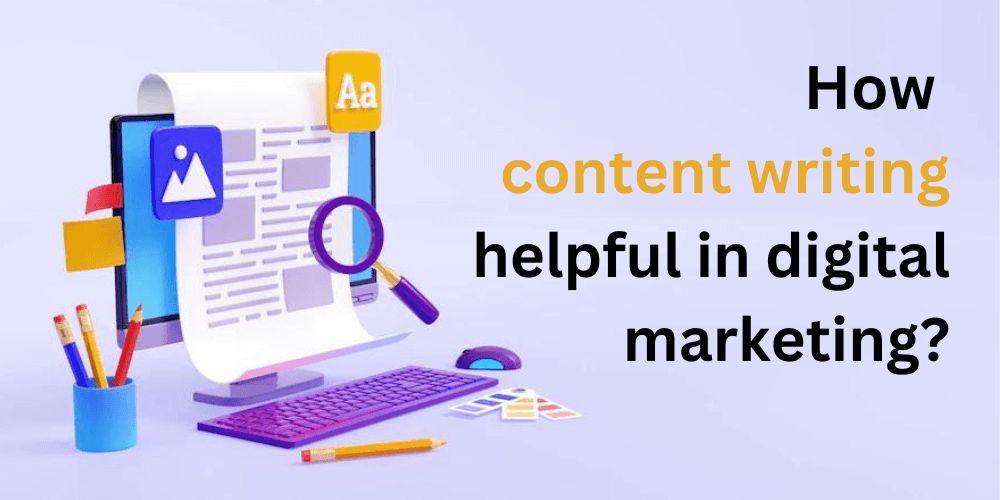 A business may use texts, graphics, videos, or any other informative elements to communicate with customers online under the umbrella term "content." A business experiences a "conversion" when a visitor converts himself into a customer as a result of taking action on the website, which helps to increase the conversion rate. The secret to bridging the divide between conversion and digital marketing strategies is content.
By creating engaging content, you can establish a connection with your audience and persuade them to return for more. Never underestimate the power of well-written content because it can have a significant impact on your entire campaign.
This comprehensive guide provides you with the aspects of content writing in digital marketing. So keep reading this article!
What is content writing?
Content writing is a productive process that involves careful research, planning, writing, and editing before it is published on an online platform with the intention of drawing in readers and keeping them there. Creative thinking and writing talent are required for content creation. Reaching the target audience and striking a chord with them is the ultimate goal of content writing.
Types of content writing
The following are some of the most well-liked types of content writing:
Article Writing
Copywriting
Press Releases
Technical Writing
SEO Writing
Academic Writing
Content Scriptwriting
Professional Writing
Long-Form Content
Content writing is helpful in digital marketing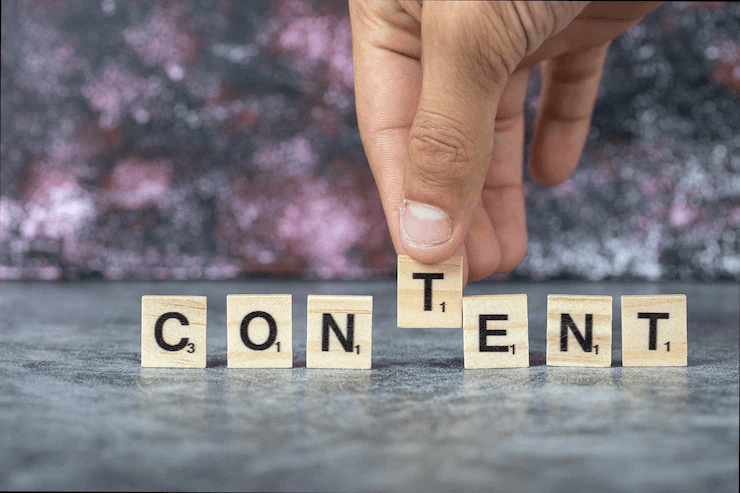 Because content writing can make or break your brand, companies put more effort into it. Let's discuss the importance of content writing in digital marketing.
Provide authentic information to viewers
The most important factor in growing any business is disseminating accurate and useful information about the company and the product, and accurate content is essential. Content is a weapon for disseminating accurate information about a company's products and services, acknowledging viewers' perspectives, and examining customers' actual needs.
Provide lead generation
Your website's content must be written with your company's goals in mind, as this will help it convert more website visitors into customers, a process known as conversion. The growth of your company is aided by this conversion, which is entirely dependent on the content of your company website for digital marketing as it is essential to obtaining the conversion.
Boost your business power
The most important component of digital marketing is content because it establishes the foundation for your company. So that it can be found on Google through a keyword search and drives traffic to help you reach your goals. For example, if you sell furniture, you should write about your knowledge of the newest trends in the market and elaborate on the newest upcoming designs so that readers will learn about them as well.
Rank website on search engine
One of the most popular search engines on the planet is Google. Every other company is competing for the top spot on the search engine results page. The key to search engine optimization and raising a brand's Google rankings is well-written content with clever keywords and consistency. One of the best ways to raise your ranking is to write and publish keyword-rich content on your website.
A good mix of keywords in your content and a call to action will help you attract targeted visitors to your website and entice readers to become new leads or customers. On the other hand, don't forget that unique content is mandatory to rank on search engines; you can also use paraphraser to change the wording of sentences and make your content unique.
Get links from another site
It is never in vain to publish high-quality, educational content on your website that is pertinent to your brand and sector. Additionally, this content will start to be mentioned and linked to when people are talking about your goods or services. In Google's eyes, gaining more links is similar to receiving a vote of confidence. More votes mean a higher overall ranking for your website. Targeting a long-tailed keyword is a good idea. This assists you in gaining more links and, as a result, getting your website to rank highly for a number of keywords.
Get leads from social media
People are always willing to share quality content. Simply make sure that the appropriate audiences are receiving your content. The phrase "social media" came to mind when we discussed the internet as something that everyone was involved with. Being active on your social media accounts is very helpful in establishing your online presence, regardless of whether you are running an e-commerce business or have an established business with a wide range of offerings.
Conclusion
If you are operating any kind of business, then begin by creating the content. In order to increase customer engagement in digital marketing, you must have something of value to show and share with your audiences. This emphasizes how important content is to business growth because it not only serves to describe the company but also attracts customers. Therefore, the information on your website needs to be more wholesome and focused on issues that will keep visitors interested in you and your company. Therefore, content is the driving force behind the digital marketing strategy.
You may also like to read: