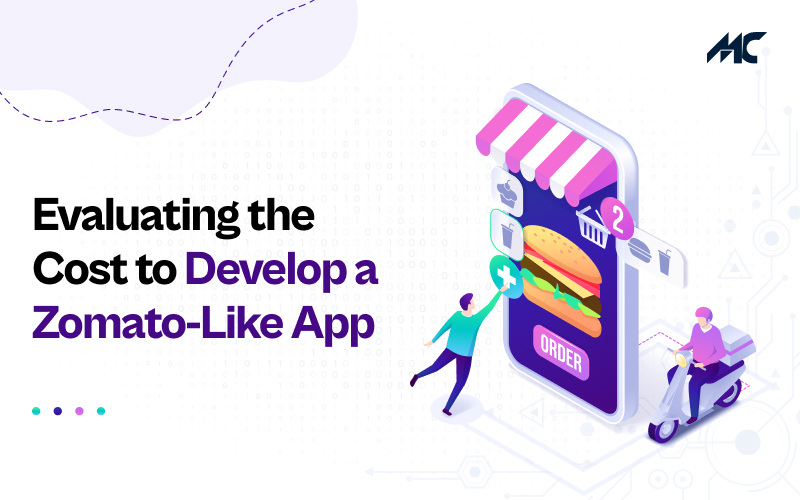 A restaurant is the ideal setting for anyone to indulge their senses. Selecting a suitable restaurant might be difficult. With competition, restaurants need to develop ground-breaking ways to survive in the market. It becomes problematic to make and uphold the customers. In such a case, one must differentiate themselves from other food establishments.
Internet presence comes in handy. Precisely an on-demand food delivery app. Nowadays, majority of the people use mobile apps for any of their day-to-day needs. Attaining an online presence through an app helps in communicating with your customers. Many times, not every restaurant can afford to build a website. Though, you cannot ignore it if you want to flourish. Apps like Zomato provide restaurant info, ratings, reviews, and a menu with photographs. Also, it provides an approximation for lunch or dinner for two people.
Single Restaurant Food Delivery apps like Zomato will provide a significant boost. Only a few taps and swipes in these apps will gain with individuals of all demographics. Ease and Food Quality are the main points necessary for an on-demand delivery app. These points are borne to be a prompt success amongst a huge pool of mobile apps. Food Delivery app development cost depends on many factors. Though, on average, an app like Zomato may cost about $18,000 to $25,000. A team of experts including a Project Manager, UI/UX Designers, Android & iOS App Developers, Web Developers, and Testers is a must.
On-Demand Delivery App Development
The Pre-Development Stage
Before building an app like Zomato, one needs to know the pre-development.
Restaurant Specifications: The primary step is to offer adequate info about the restaurant.


Geo-Location Services with Maps: With entering the current location, restaurants available will emerge.
Features for Developing an On-Demand Food Delivery App
On-demand food delivery apps must have software with customers, restaurants, and an admin panel. Each panel has unique features and capabilities. Creating a user panel to give an optimistic user experience is critical.
App Registration: Users can register by email address or mobile phone number.


User Profile: Easy user profile and letting users enter contact/ delivery information.


Search Menu: Users can look for different cuisines and restaurants. It should allow consumers to use many filters to make their searches quicker.


Review Details: Afterwards, consumers may review specific info about menu items and prices.


Add to Cart: Customers can add foodstuffs from the menu to their cart with a single click.


Order History: Users view their order history and cancel or change orders placed.


Parameters: Consumers change language and location without communicating with customer care.


Notifications: This will assist customers with the latest menus or great deals.


Saved Addresses: Saving addresses for quicker selection of delivery locations.


Order Pickup: Follow the driver's location throughout order pickup and delivery.


Reviews and Ratings: Consumers may submit responses and ratings for the service.


Payment Integration: Various payment alternatives like Google Pay, PayPal, and other payment platforms.


Logout Button: Users can remove themselves from their database whenever they feel.
Creating an On-Demand Food Delivery App Like Zomato: Success Strategies
It takes more than a brilliant idea to create a successful app. You must have a clear vision for your app and be able to successfully execute that idea. You should also engage an app developer that has the necessary expertise to properly translate your idea into a viable solution. Developing a great app involves much strategy and execution.
Create a Thorough Business Strategy. This will assist you in mapping out the development process and tracking your progress.


Select the Appropriate Platform. If you're creating an iOS app, be sure your developer is familiar with Swift, Apple's programming language. Hire Java-savvy Android app developers for your Android apps. If their team lacks these talents, seek elsewhere; otherwise, you'll lose important time waiting for them to learn the ropes.


Plan Your Budget Wisely: Food delivery app development cost anything from $10,000 to $50,000. The price you spend is determined by the number of features you choose and whether or not you engage a professional designer. Keep in mind that if you opt not to perform your marketing and promotion, you may incur additional expenditures; even huge companies like Coca-Cola have dedicated marketing teams just for this purpose! And don't forget about upkeep.
Choosing the Best Monetization Strategies to Earn From Zomato Like App
Zomato is a popular restaurant finding and meal delivery app. If you want to create a food delivery service like Zomato, you might be wondering how much it would cost. The good news is that it is not as costly as you may believe. There are several techniques for monetizing a meal delivery service, and we'll go through some of the more common ones below:
Advertising: Because meal delivery apps generally provide coupons and promotions for nearby restaurants, advertising can help earn income without directly charging users.


Convenience Fees: Fees imposed by third-party programs such as PayPal or Stripe are a frequent way for businesses to monetize their services. Other apps like Zomato sometimes charge both consumers and restaurants every time someone orders using their app.


In-app Purchases: Another approach to monetizing your app is to sell products within the app itself. Subway, for example, allows people to purchase sandwiches straight from their smartphones using the official Subway app.
Cost to Develop an On-Demand Food Delivery App
Undoubtedly, this is the most frequently demanded query by professionals. Regrettably, there is no proper answer to this matter. To create an app similar to Zomato, you must consider several elements, including the type of app, its features, the platform on which it will be developed, and, most crucially, the cost. Let's see how much will be food delivery app development costs like Zomato.
Depending on whether you want to construct the app in-house or outsource it to an restaurant app development company, the overall cost of development might range between $10,000 and $25,000. Next, you must select how complicated an app structure you want for your company. The food delivery app development cost will rise as a result of various business requirements. For example, developing a meal delivery app with only one feature – location-based search and menu integration — is less expensive than developing your restaurant listing with order tracking capabilities, etc.
The type of mobile operating system required also influences pricing; for example, Android food delivery app development costs more than iOS development since Android provides a broader variety of features. When the project is outsourced, the cost of developing a meal delivery service like Zomato might range between $10,000 and $15,000. Even yet, when compared to comparable business software projects, where teams are frequently billed by the hour and monthly retainer rates are normally greater, this is still a bargain.
The food delivery app development cost does not stop here. Don't get duped here. We have just mentioned the development cost thus far.
Aside from the initial costs of design and development, there are other operating expenditures connected with maintaining an app company that should not be overlooked:
Aside from the initial costs of design and development, there are other operating expenditures connected with maintaining an app company that should not be overlooked:
Making a server hosting environment ($2000),
Buying domain names ($1000),
Leading market research ($1000),
Publicity campaigns ($2000), and
Upholding apps over time (10% of monthly income).
This all adds up to more than $20,000 each year! Food delivery apps like Zomato make more than $600 million every year.
Don't be put off by these figures if you're serious about creating an app like Zomato. A large portion of this money is spent on marketing, which is something that successful businesses spend a significant amount of money on each year. Marketing expenditures for fledgling businesses will always be lower than those for established brands.
In Conclusion
If you want to create a food delivery app like Zomato, you must first have a creative idea for functionality. You must have a firm grasp of the features you intend to offer in your app. You may also engage a mobile app developer, which is both a success and a cost-driven aspect. They will collaborate closely with you to create an app that accurately portrays your brand image and provides an exceptional user experience.
So, whether you have a bright idea to create an app like Zomato from scratch or you need to improve an existing app, all you need is the correct expert developers.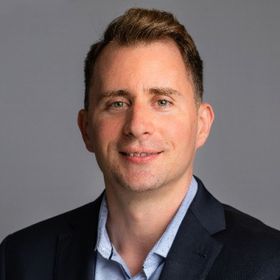 Author Bio:
Harley Wilsom is a professional mobile app developer at MobileCoderz, a leading On-demand app development company. Over the years, he and his development team has developed dozens of restaurant apps with innovative technologies and precision. Apart from his professional life, he loves to play with his dogs and has a keen interest in horse riding.
---
You May Also Like to Read