Want to buy a laptop in 2018? But you do not know which one? In Tech-Wonders.com, we give you the keys to choose the best laptop for you and we offer you the list of what will be the best laptops of 2018.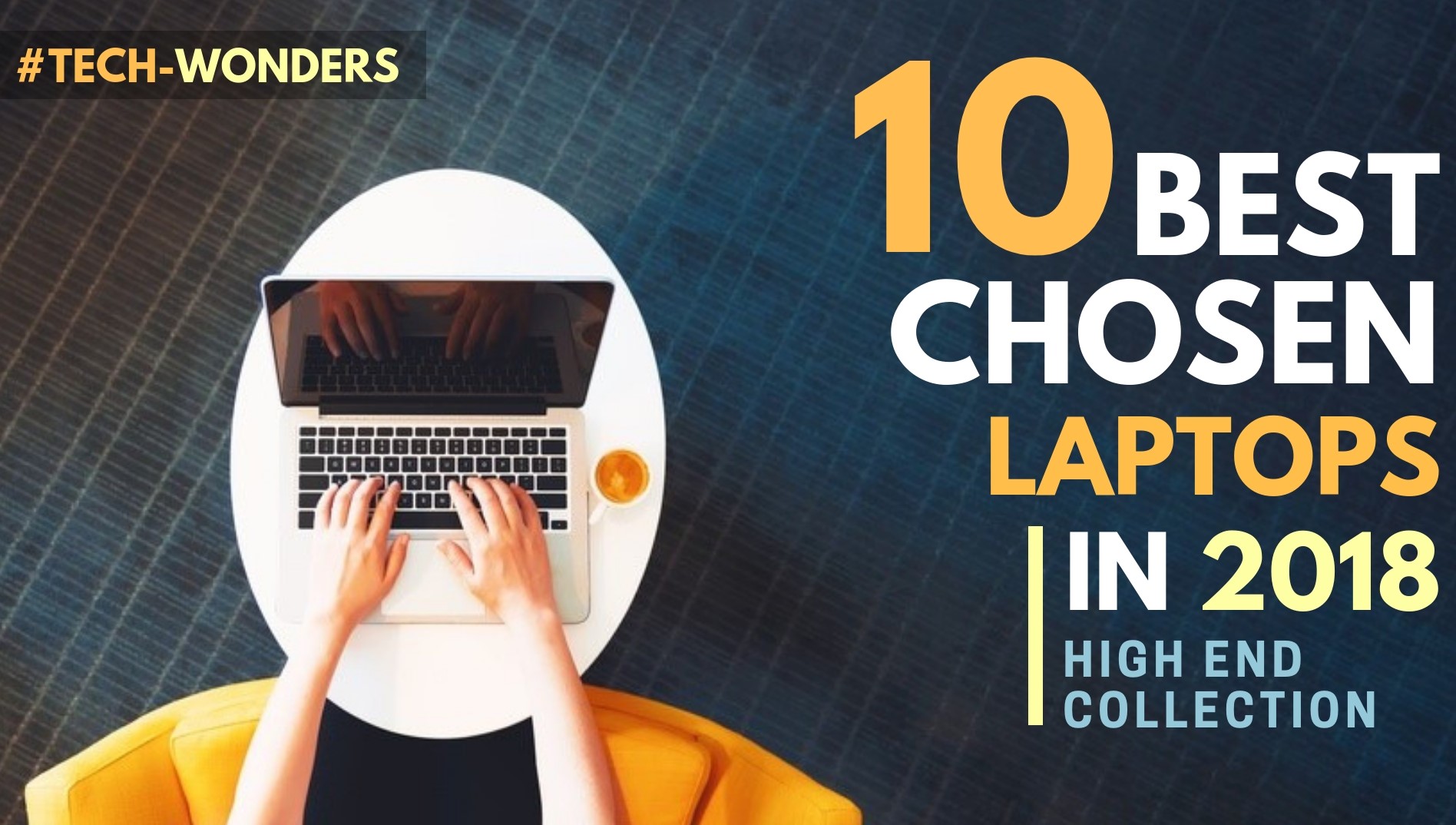 Buying a laptop may not be an easy task, especially if we consider the multiple options that exist in the market. So, which laptop should you buy in 2018? That will depend in large part on the use you are going to give it and the price you want to pay for it. Today, we offer you a list of the best laptops that you can buy in 2018.
The Dell XPS 13 is an excellent Ultrabook Laptop, considered by many to be the most powerful 13-inch Windows 10 Laptop on the market today. The first thing that draws attention to this laptop is the design. Dell has bet for the first time on white and rose gold version of the new XPS 13, although it can also be purchased in traditional black and gray versions. In addition, the new XPS 13 9370 is much lighter and thinner than previous models.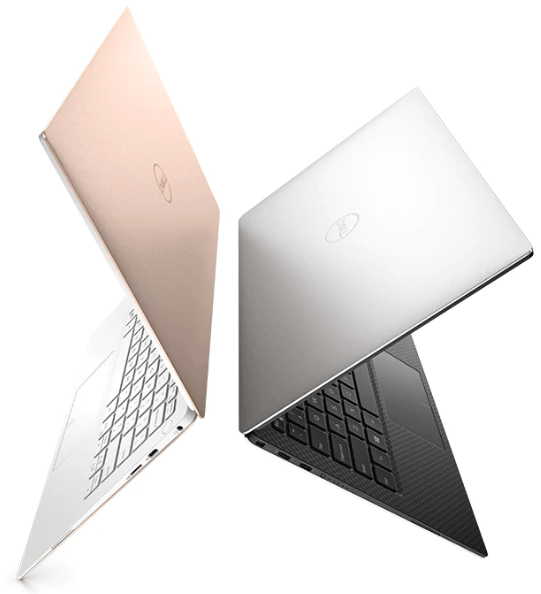 In terms of performance, there is no doubt that the XPS 13 laptop is a step forward with the new 8th Generation Intel Quad Core processors that deliver a lag-free swift performance even with multiple applications running at once. It also comes with a double fan that prevents the laptop from overheating.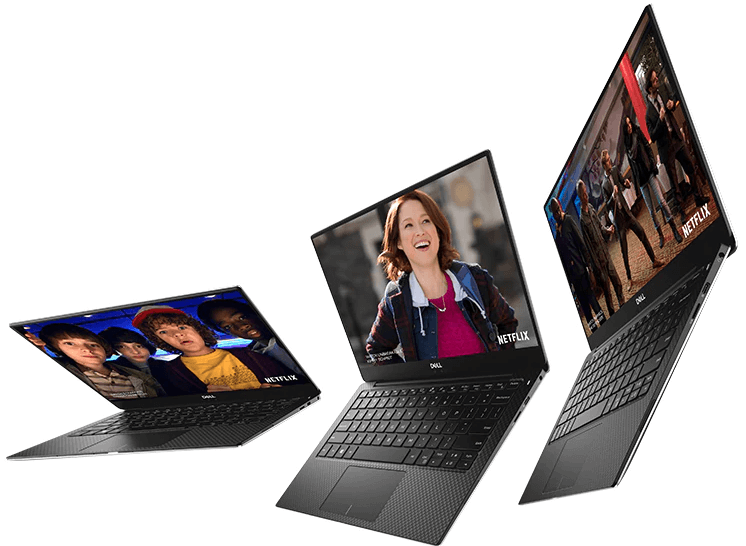 The new XPS 13 9370 laptop comes with an IPS display panel that provides a wider viewing angles, has a higher screen resolution and anti-reflective screen combined with superior 400-nit brightness.
XPS 13 9370-Laptop Basic Specifications:
Dimensions (W X D X H): 302 x 199 x 7.80 mm
Display: 13.3-inch InfinityEdge display
Weight: 1.21 kg
Battery: Up to 11 hours
Processor: Intel Quad-Core i5-8250U 8th generation or Intel Quad-Core i7-8550U 8th generation
RAM: 8GB or 16GB DDR3 RAM
Storage: 256GB or 512GB SSD
Microsoft Surface Laptop is the best laptop for college students and working professionals. This thin and light Windows laptop with good performance and decent battery life could be compared to the Apple MacBook Air. With a professional yet modern look, this brilliant laptop features a rugged aluminum structure and is available in four different colors – burgundy, cobalt blue, platinum gray, and graphite gold complemented by the soft Alcantara material that lines the keyboard and adds an elegant touch to the device.
Microsoft Surface Laptop Basic Specifications:
Dimensions (W X D X H): 308.02 x 223.20 x 14.47 mm
Display: 13.5-inch PixelSense display with immersive touchscreen
Weight: i5: 1.25 kg | i7: 1.28 kg
Battery: Up to 14.5 hours
Processor: 7th Generation Intel Core i5 or i7
RAM: 4GB, 8GB, or 16GB DDR3 RAM
Storage: 128GB, 256GB, 512GB or 1TB SSD
The Dell XPS 15 is a sleek and solid laptop with 15.6-inch full HD (1920×1080) Infinity Edge non-touch display. One of the key aspects I want to emphasize of this laptop is it has a long battery life of up to 11.5 hours, very unusual in models of this type. The XPS 15 9560 Laptop includes the 7th generation Intel quad-core processor and an optional 4GB GeForce GTX 1050 graphics card with the latest and greatest Pascal architecture, so you can blaze through your most intensive tasks. There is no doubt that the Dell XPS 15 9560 is a stylish and beautiful laptop with high performance.
XPS 15 9560 Laptop Basic Specifications:
Dimensions (W X D X H): 357 x 235 x 17 mm
Display: 15.6-inch InfinityEdge display
Weight: 1.8 kg
Battery: Up to 11.5 hours
Processor: 7th Generation Intel Core i5-7300HQ Quad Core Processor
RAM: up to 32GB
Storage: 128 GB
The HP Envy 13 is an ultra-slim laptop perfect for those who are looking for an easily transportable device, with an attractive and resistant design and with which to play video games from time to time. In fact, it is much more suitable for computer game fans, as it includes a next-generation graphics card of MX150 from NVIDIA GeForce. As for the display screen, the HP Envy 13 has a full HD touchscreen with 1080p resolution and edges that may go unnoticed. The colors and brightness are excellent, but the thing that could throw you back is the trackpad. Despite being made of glass and not plastic, it can be somewhat difficult to move the cursor and click, especially if we compare it with some of its rivals.
HP Envy 13 Basic Specifications:
Dimensions (W X D X H): 12.09 x 8.35 x 0.59 in
Display: 13.3″ FHD IPS display
Weight: 1.32 kg
Battery: Up to 12.5 hours
Processor: Intel Quad-Core i7-8550U 8th generation
RAM: 8GB
Storage: 256 GB SSD
Lenovo IdeaPad 720S is one of the most versatile laptop on the market today. Lenovo IdeaPad 720s Laptop with a dedicated NVIDIA GeForce MX150 graphics card is a good option for those who want to play video games. Another special attraction of this laptop is undoubtedly its design. With an elegant and professional appearance, the IdeaPad 720s seems much more expensive in both its 13.3-inch and the 14-inch versions.
Ideapad 720s 14-inch Basic Specifications
Dimensions: 320.7 x 222.8 x 15.9 mm
Display: 14″ FHD (1920 x 1080) IPS Anti-Glare
Weight: 1.55 kg
Battery: Up to 14 hours
Processor: 8th Generation Intel Core i7-8550U Processor
RAM: 16 GB DDR4
Storage: 512 GB SSD
Lenovo Yoga 920 is the most stylish and powerful convertible Laptop on the market today. Thanks to an excellent 4-cell battery that provides reliable battery backup of up to 15 hours when you're on the go. Lenovo Yoga 920 sports a 13.9 inch Ultra-high-definition (UHD) touchscreen that comes with a resolution of 1920 x 1080 pixels, so the picture quality is crisp and detailed. The screen size is big enough for an enriching gaming, surfing and video watching experience. On the memory front, the Lenovo Yoga 920 laptop is equipped with a hard drive of 512 GB SSD and a 16 DDR4 RAM,thereby making it possible to store ample amount of data. It is loaded with JBL and Dolby Atmos for a great audio experience. To all this, an innovative and surprising function is added: the screen has a 360 degree turn, which allows the user to give multiple uses to the laptop. This, however, is not the most suitable laptop for lovers of video games, as it does not have a very powerful graphics card.
Lenovo Yoga 920 Basic Specifications:
Dimensions: 323 x 233.50 x 13.95 mm
Display: 13.9-inch UHD Touch
Weight: 1.37 kg
Battery: Up to 15 hours
Processor: Intel Core i5-8250U or Core i7-8550U 8th generation
RAM: from 8 GB
Storage: from 256 GB
Surely I will agree that the MacBook Pro is an expensive laptop that not everyone can afford, but for those who can, it is a very powerful laptop that will not disappoint you in any way. Powered by the high capacity Intel Core i7 8th generation processor, MacBook Pro delivers the fastest speeds and you can multitask with ease with this amazing laptop. There is no complaint about its manufacturing quality, nor about its keyboard and battery. The Retina display screen will not disappoint you either, although you should bet on the 15-inch one if you want it bigger.
Apple MacBook Pro Basic Specifications:
Dimensions: 304.10 x 212.40 x 14.90 mm
Display: 13.3 inches
Weight: 1.37 kg
Battery: Up to 10 hours of iTunes movie playback
Processor: Intel Core i7 quad-core
RAM: 8 GB
Storage: 512 GB
---
Related read: Explore Some of the Striking Features of the 2018 MacBook Pro with Touch Bar
---
Do you need a laptop to work and check your email wherever you are? Then you should consider this model of Asus. The ZenBook UX410UA is extremely easy to carry and its battery life is excellent. The manufacturing quality of this laptop is very high. It comes with a 14-inch screen with a matte finish and crystal trackpad. Incredible performance is guaranteed thanks to the 8th-generation Intel Core i7 processor with up to 16GB DDR4 2133MHz RAM. True professionals demand the latest technology, and the revolutionary, reversible USB Type-C port gives you high-speed access to the latest high-performance peripherals. With the HDMI port, you can connect to monitors, TVs or projectors with no hassle. Effortless multitasking, smooth video playback, and super-fast application launches – ZenBook UX410 is always ready when you are.
ZenBook UX410 Basic Specifications:
Dimensions (W X D X H): 323 x 223 x 18.95 mm
Display: 14-inch Full HD (1920×1080) Display
Weight: 1.4 kg
Battery: 3 Cells 48 Whrs Battery with up to 10 Hours movie playback
Processor: 8th-generation Intel Core up to i7 processor
RAM 4 GB
Storage: Up to 1TB HDD + up to 512GB SSD
Acer Swift 3 Laptop comes with features that you can only expect from much more expensive models. At a more than reasonable price, the Swift 3 is a slim and lightweight laptop computer with excellent structure, battery and performance. The low price is evident, however, if you compare it with other laptops, it has more weight and thicker than others. In addition, the quality of the screen is the best, and that is evident in the reproduction of colors. It is made of almost full metal, which offers strength and a very elegant design. The Acer Swift 3 comes with an SSD, much more suitable than conventional hard drives for the speed required by Windows 10. On the other hand, the integrated NVIDIA Geforce MX150 graphics card makes it the ideal laptop for video game lovers.
Swift 3 Basic Specifications:
Dimensions: 370.5 x 255 x 18.9 mm
Display: 15.6 inch Full HD (1920 x 1080) widescreen IPS display
Weight: 2.10 kg
Battery: Up to 12.5 hours
Processor: 8th Generation Intel Core i5-8250U Processor
RAM: 8 GB
Storage: 1 TB HDD / 128 GB SSD
The HP Specter x360 is a good laptop, which not only has a nice design, but is also powerful enough for most actions thanks to the impressive processor that includes: the Intel Core i5 or i7 of the eighth generation. In addition, it has an excellent 4K screen that offers excellent contrast and colors. It is also accompanied by a good battery life that last longer: Up to 16 hours and 45 minutes with FHD panel. HP Specter x360 remains one of the most easily distinguishable computers on the market today, thanks to a range of golden and earthy colors reminiscent of the Ancient Egyptian. It is also available in the traditional gray and black model. In conclusion, this HP laptop is a good alternative for those who want to get a laptop similar to a MacBook without paying the entire cost of a fully fledged MacBook.
HP Spectre x360 Basic Specifications:
Dimensions: 307 x 218 x 13.90 mm
Display: 13.3-inch FHD touch display
Weight: 1.32 kg
Battery: Up to 16 hours
Processor: 8th Generation Intel Core i5 processor
RAM memory: 8 GB
Storage: 256 GB SSD storage