The health of the website relies heavily on a hosting provider. Thus, choosing the right hosting for the WordPress website is vital for the business. There are numerous WordPress host providers to choose from such as Bluehost, SiteGround, HostGator etc.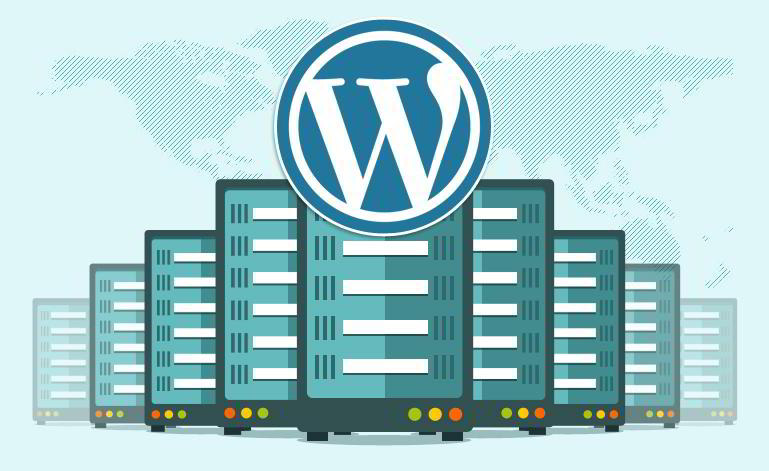 Before choosing the host, there are three important factors to keep in mind:
Speed: Also referred to as 'load time'
Uptime: Needs to be at least 99.94%
Customer Support: WordPress related questions are solved by the customer support team
Once you're happy with these factors, you can undertake your migration  as recommended by CollectiveRay's guide on how to move a WordPress site.

Here are some of the best WordPress hosting companies to try out.
1. Bluehost
Among small business owners and bloggers, Bluehost is a popular choice for hosting. Therefore, people looking for creating their website using WordPress, Bluehost is the recommended option. The reason is, each year they are hosting more than 2 million websites. Bluehost is owned by EIG (Endurance International Group).

Notable Features:

Uptime: >99.99%
Load Time: 419 ms
Support: 5/5
If last 12 months average uptime is compared, it was >99.99% and load time is 406ms. With only 1 hour of downtime per year, Bluehost is the most reliable web hosting. Thus, it ranks first in this list.
If the business owners have any questions regarding website setup, Bluehost has 24/7 customer service available to help them solve the query. The services come at a slightly higher price and all the organization will be able to afford it, but they do give a free domain name for one year plus site migration for new accounts, too.

Pros:
Strong Uptime and load time
Free site transfer
Free domain name
Recommended by the WordPress.org
Cons:
A customer has to pay yearly as there is no option to pay monthly.
2. SiteGround
Around the world, SiteGround has grown to a large network of over 800,000 domain names, since 2004. Although they have servers worldwide, their half of the staff is located in Bulgaria.

Notable Features:
Uptime: 99.99%
Load Time: 714 ms
Support: 5/5
As it can be seen, SiteGround has the average uptime of 99.99%. The load time is 714 ms which is notable but not the best compared to other hosting providers.
The customer support staff are friendly and available to help and solve any queries related to the hosting. Additionally, SiteGround offers free transfers for an existing website and they're officially recommended by WordPress.

Pros:

Good uptime
Stable speed
Best WordPress support
Free site transfer
Officially recommended by WordPress and FreeSSL
Cons:
The GoGeek plan is expensive
3. HostGator Cloud
HostGator is another popular hosting service available for the business. It was founded back in 2003 by Brent Oxley and later sold to Endurance International Group (EIG).
As per their internal report, yearly they host more than 10 million domains, making them one of the most popular web hosting providers on the planet.

Notable Features:
Uptime: 99.97%
Load Time: 421ms
Support: 5/5
About the load time, their last 10 months average load time is 421 ms and uptime 99.97%. It cannot be disregarded as overall it is pretty impressive. Over the past 12 months, they were offline for only 3 hours. Additionally, they were the third fastest web hosting service, only beaten by A2 Hosting.
The HostGator also offers improved cloud hosting. They also offer one-month purchasing option or 6 months along with yearly purchasing option. After the tenure gets over, it will get renewed at the regular price.

Pros:
Good load time
Reliable
One-click install for WordPress
1 free site transfer
Cons:
4. A2 Hosting
This one is new in the WordPress hosting niche. A2 hosting was founded in 2001. They attained the popularity thereafter. They are 20x faster than their competitors as claimed by the company.

Compared with SiteGround or HostGator, they have a higher load time.

Notable Features:
Uptime: 99.91%
Load Time: 392ms
Support: 4/5
For the customer support, they offer their live chat, emails, phone, and ticketing systems. The staff will answer quickly with easy to understand responses.

Pros:
Fastest WordPress hosting
WordPress optimized servers
Cons:
Weak uptime (only 99.91%)
5. Site5 Hosting
It was founded in 1999 by Matt Lightner. Later it was sold to EIG. It promises the best web hosting for serious web designers & developers.
The uptime of Site5 hosting is spectacular. The average uptime over a period of 12 months is 99.98%.

Notable Features:
Uptime: 99.98%
Load Time: 704ms
Support: 4/5
Their support staff is good and also offers phone support in case the customer has questions. They also offer a 90-day money back guarantee.

Pros:
Cons:
Their price isn't worth the value
6. iPage Hosting
This hosting service was started in 1998 and has since grown to serve over one million websites. This hosting service is also owned by EIG brand.

Notable Features:
Uptime: 99.98%
Load Time: 831ms
Support: 3/5
Majority of the users does not opt the iPage hosting in WordPress. Even though the price and customer support are nice. The average time is good.

Pros:
Cheap hosting available for the WordPress
Cons:
Customer support is not up to the mark and has a bad reputation online
7. DreamHost Hosting
The last hosting service in this list is the DreamHost. They have been around since 1996. It has a huge network of over 1.5 million sites.

Notable Features:
Uptime: 99.94%
Load Time: 724 ms
Support: 4/5
Majority of the people finds that the pricing of DreamHost is pretty high. Their lowest plan is still pretty high than the competitors' site. However, they have the longest money back guarantee, 97 days, to test drive their service before getting locked into a lengthy contract.

Pros:
Reliable
Fast
Good customer support
Cons:
Recent DDOS attack
An expensive option for beginners
Once you've made your move to the new host, you should also implement a number of optimization tips to make sure you are always getting the most out of the site, with the new host.
Final Thoughts
These are some of the best hosting services available around the globe for WordPress. Take all the aspects into consideration before making the final choice as after all business should get all the benefits.