eCommerce has gathered a lot of momentum in the current retail industry. Sellers from all across the country are selling their products as they now have access to advanced technology and seamless operation to help them reach a maximum pool of customers. Marketing, selling, packaging, and fulfillment are something the seller has full control over. They may or may not sign up with a third party for these operations, but when it comes to shipping, there is still a slight confusion among sellers. The gap between the buyer's expectation and seller's delivering ability is highlighted here.
Sellers these days face many issues like increasing courier rates, serviceable pin codes, return orders. Many times, they end up paying more to courier partners as opposed to what they may have expected. Furthermore, the rigidity in the system does not allow them to expand their goals, and many often end up going out of business.
Lately, shipping software has also made advent into the eCommerce industry. This software is known to provide sellers with the ease of shipping which is otherwise a hard nut to crack. The most reliable platform is Shiprocket.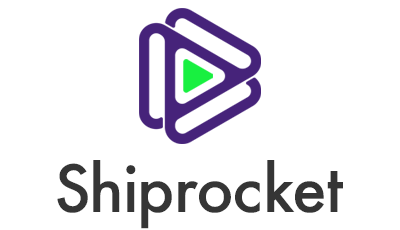 Shiprocket has been helping sellers to ship their products across India and the world via multiple courier partners at the cheapest rates. It has many distinct features that make it a class apart from its competitors. Let us have a look at what makes Shiprocket the best among the lot.

1)

Discounted Rates and Widest Reach

With Shiprocket, sellers have the option to ship at rates as low as Rs. 27/500 g for domestic shipments and Rs. 110/50 g for international shipments. Along with this, they ship to over 26000+ pin codes across India and 220+ countries across the world. That covers the entire globe, and if you get to ship at such low rates, it is entirely a steal deal.
2)

Multiple Courier Options

Shiprocket has around 13+ courier partners associated with its platform. These include FedEx, Bluedart, Aramex, DTDC, Delhivery, Ecom Express, etc. For reverse orders, they have dedicated courier partners like Shadowfax reverse, Ecomm-Reverse, etc. Courier partners like these enable sellers to make a wise choice without having to tie up with any one courier partner and follow their specific rates. Sellers can choose a different courier partner for each shipment based on their pick up location, delivery location, user rating, and price.
3)

Channel and Marketplace Integration

Not only courier integration, but sellers can also sync their sales channels with their Shiprocket account and ship directly. This feature gives the seller a chance to manage their inventory along with shipping their products. It has emerged as an all-in-one solution where the seller can keep a record of whatever he/she is selling and also plan their inventory accordingly. Also, you can trade across different channels and ship from one. It doesn't get easier than that.
4)

Courier Recommendation Engine (CORE)

Another unique feature is Shiprocket offers a Courier Recommendation Engine (CORE). This ML-based software is something you will find only with Shiprocket. So if you are new to eCommerce and can't make up your mind as to which courier partner is best for your shipment, rely on CORE to guide you. You can select a suitable courier partner based on the pickup and delivery pin codes, the price offered by each and also on the user ratings.
5)

Non-Delivery Dashboard

A powerful feature that empowers your business is the NDR panel. They have an automated process wherein your orders will automatically be segregated based on their return status. Handling your return orders has never been easier, and you can efficiently process them within clicks. Many times sellers complain of missing out on an opportunity because their courier partners are not prompt with the return order updates. But with Shiprocket, sellers have control over their return orders and can process them on their own.
6)

Post Ship Experience

An intelligent feature recently launched by Shiprocket gives the sellers a chance to provide their buyers with a customizable tracking page. This page contains links to other pages, banners, tracking information and also contact details of the seller's support team. With the marketing banners, the seller can display other products that may interest the customer thus inviting more sales.

With features that make Shiprocket stand out, the impact it has made on the shipping industry is evident.

Sign up with Shiprocket to understand it's potential and the benefits it can get for your business!