Many people think that using iOS devices is a pain, since so many of the applications on the Apple Play Store are paid, and so many Android applications aren't even available for iOS devices because of Apple's privacy and user policy. Many users feel shackled, unable to use applications of their choice on their own devices. Well, we're here to tell you that all these users are absolutely wrong.
You can enjoy all the applications you want on your iOS devices at the click of a button, and today we are here to list for you the best movie/TV show streaming applications that are available for all iOS devices, both the phones and the laptops.
Most movie enthusiasts like to sit back at home in their comfortable chair and watch the latest movies on their handheld devices. But most movies today don't make it to streaming services such as Netflix or Hulu for months after their release, and that's just too long a wait.
That is why today we're going to count down the five best iOS applications to stream movies and TV shows. While this may not be the most legal way to watch movies (It's not legal, at all), you're innocent until proven guilty, right? So go ahead and pick your application from the list below, and enjoy unlimited streaming of movies and TV shows to your iOS devices.
PopcornFlix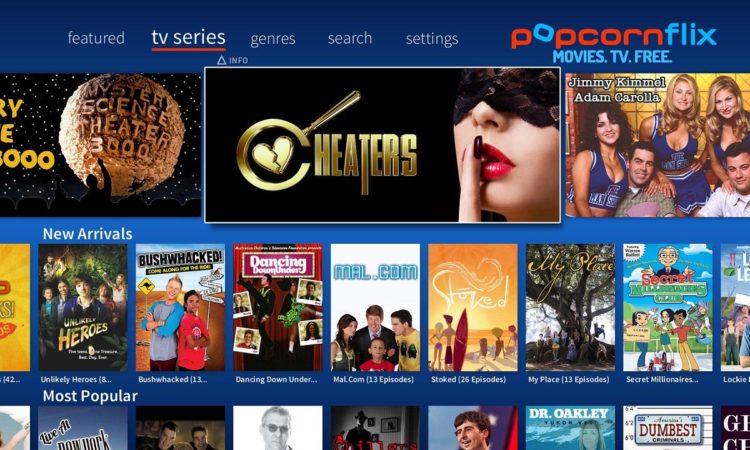 Popcornflix gives you access to unlimited movies without any subscription charges for free. Yes, you heard me right, the service is absolutely free. You don't even need to go through any sign-up procedure or remember any log in details. As you know that Show box app is not available for iOS users, so they can use this app. All you have to do is open the application and enjoy unlimited streaming of your favorite movies and TV shows at the touch of a finger.
The service is absolutely free, and you can also share your favorite movie links to Facebook and Twitter with the touch of a button. For movie buffs who are constantly looking to watch new movies from various genres and different storylines every day, this is the best application as it is updated almost every day with new movies and boasts the addition of at least one new movie every day. It also provides servers to stream full-length movies in HD, and can also provide links for movies in different languages, depending on the user's preference.
Sony Crackle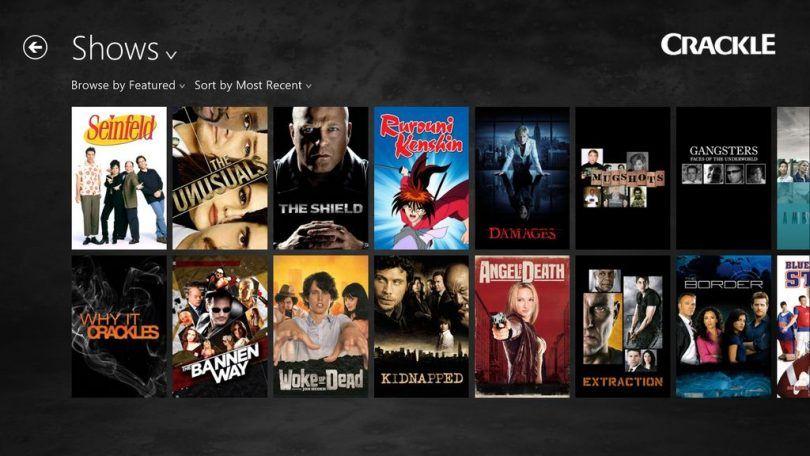 While in our user experience PopcornFlix is a better application, you can also opt to use the more widely used streaming service, Crackle. Numbers indicate that Crackle is the most used streaming services over all platforms and with features like these, it's hard to argue with the numbers. It is the best application to watch new Hollywood movies, TV shows from all over the world and even stream live events such as football matches, NBA, etc.
They also have their own original series, and after watching the first couple of episodes we must say that they are definitely worth watching, even if as a last resort. You can peruse at leisure through their extensive list of movies and TV shows, which are updated weekly with tons of new movies and episodes being added in with each server update. The application also has a "what's hot" feature, that lets users look at what the world is watching, and they can then choose to watch the shows which are being watched by the other users of the application. You can create a free account, and every time new movies and TV shows are updated into the database of the application, you will be notified. Hence, you will never be in the dark about the latest shows and movies available in the market.
Viewster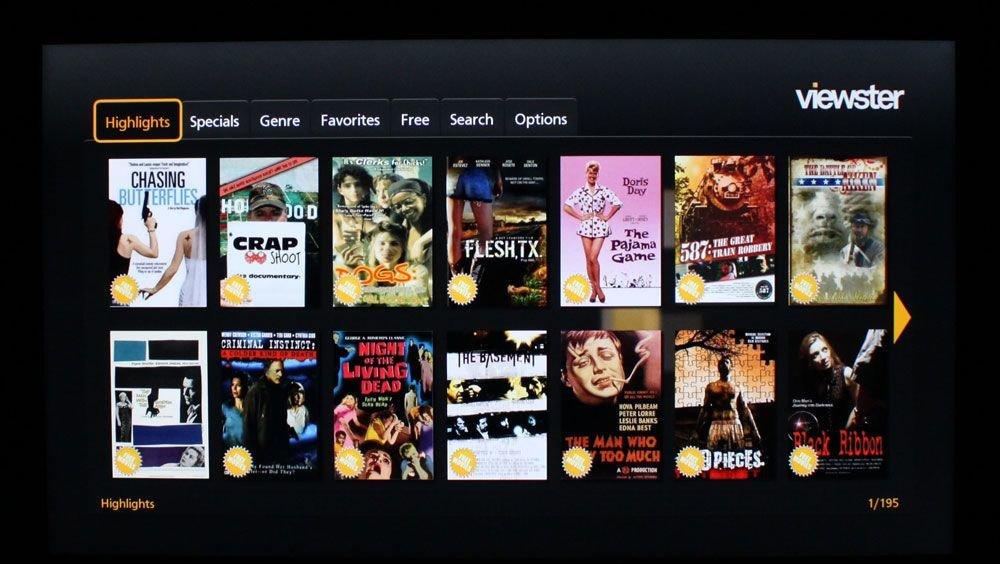 If you are an anime fan, this is the perfect application for you. Not only does this application have the latest Hollywood movies and TV shows, but it also catches a direct feed from Japan so you can stream the latest episodes of your favorite anime series on your device without having to search the internet for any download links. The application has a continuously growing database of anime movies and TV shows and ranks as one of the best application to stream anime on.
The Viewster application boasts streams of some of the top-rated anime movies and TV shows and is constantly adding more and more shows to its already huge database. The anime section of this application really sets it apart, as it is one of the few streaming application with such a focus on streaming content straight from Japan to a user's device, anywhere in the world.
Tubi TV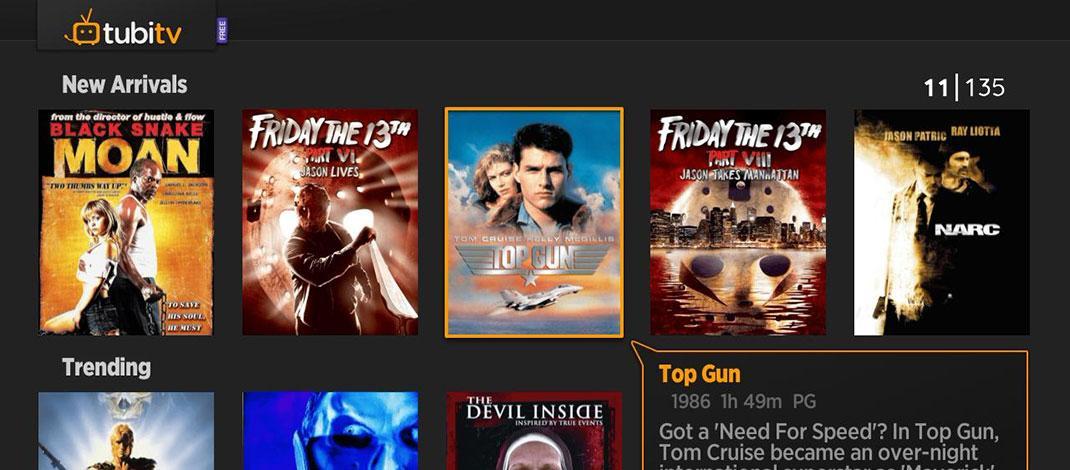 Can't find your favorite show or movie on Netflix or Hulu? Struggling to find a download link for the movie? Tubi TV is one of the best movie streaming applications available for iOS devices in the market today. The application has a server database that is updated with links to the newest movies and TV shows every time a new movie or episode of a TV shows hits screens across the globe. Sitting at home comfortably you can stream movies and TV shows to your iOS devices at the touch of a button.
From the studios of MGM Paramount and Lionsgate, Tubi TV gives access to all varieties and genres of movies and TV shows, especially those that are highly rated on sites such as IMDB and Rotten Tomatoes. The application itself provides you with HD streams for the best movies and TV shows, utilizing its capabilities as an application on your iOS device to its fullest.
Conclusion
These applications are the best way to set yourself apart from the crowd. While everyone is struggling to find their favorite TV shows and movies on applications, you can just whip out your device and start streaming your shows on these applications at the touch of a button. The above applications are the best in the business when it comes to streaming, and we highly recommend using them to stream your favorite movies and TV shows to your iOS devices.
You May Also Like