eBackupper is a website app, which was born in July, 2018. Now the latest version is 1.3. Although it is a young and new app, it has many users. Why it called eBackupper? I think because it is developed by AOMEI, yes, when talking about AOMEI, many people may think about AOMEI Partition Assistant and AOMEI Backupper. eBackupper is an online backup website. It named eBackupper is easy to remember and understand.
Visit eBackupper's official site, its homepage writes: One-click backup your valuable websites and databases to your own cloud services as well as safely restore them back to you from any time point. If you are a website admin, it is easy to understand how to use, eBackupper is a good helper for you, backup and protect your website's data as well as database's data to your cloud.
The newest 1.3 version of eBackupper supported cloud services are: Google Drive, Dropbox, OneDrive, pCloud, Dropbox for Business, Media Fire, Box, MEGA and hubic.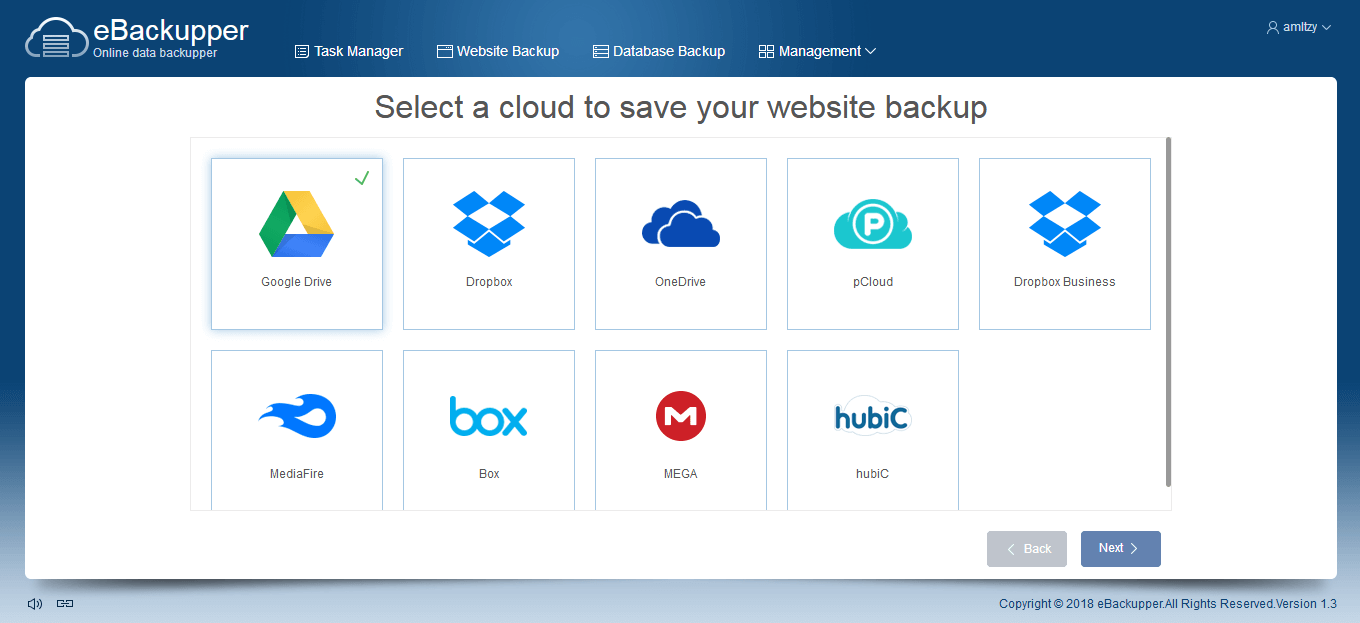 To use eBackupper, you should add Clouds and Sources first, under Management interface to do this. Web Source including FTP, SFTP, but DB source only supports MySQL so far.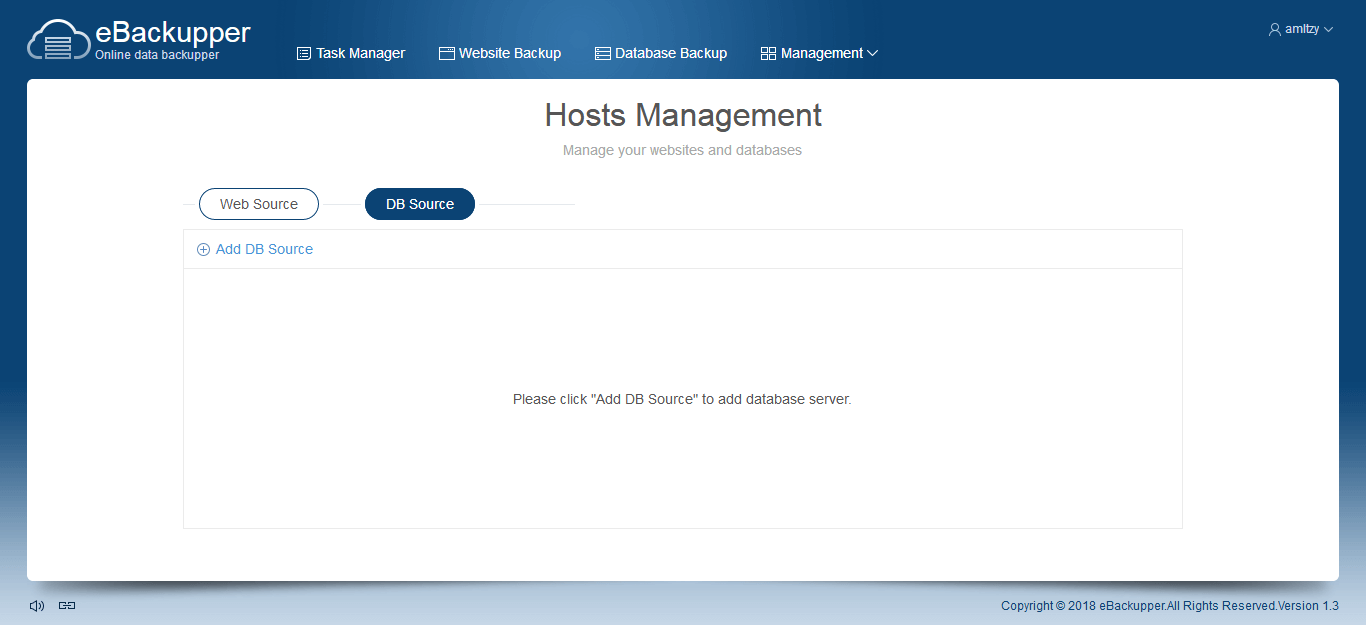 Then you can do website backup or database backup, switch to these window please. Now eBackupper is 100% free to use, no limit, schedule and email notification functions are free too. Schedule makes to automatically carry out online data backup tasks in the future. Backup websites or databases daily, weekly or monthly without people's operations, even without starting up computer.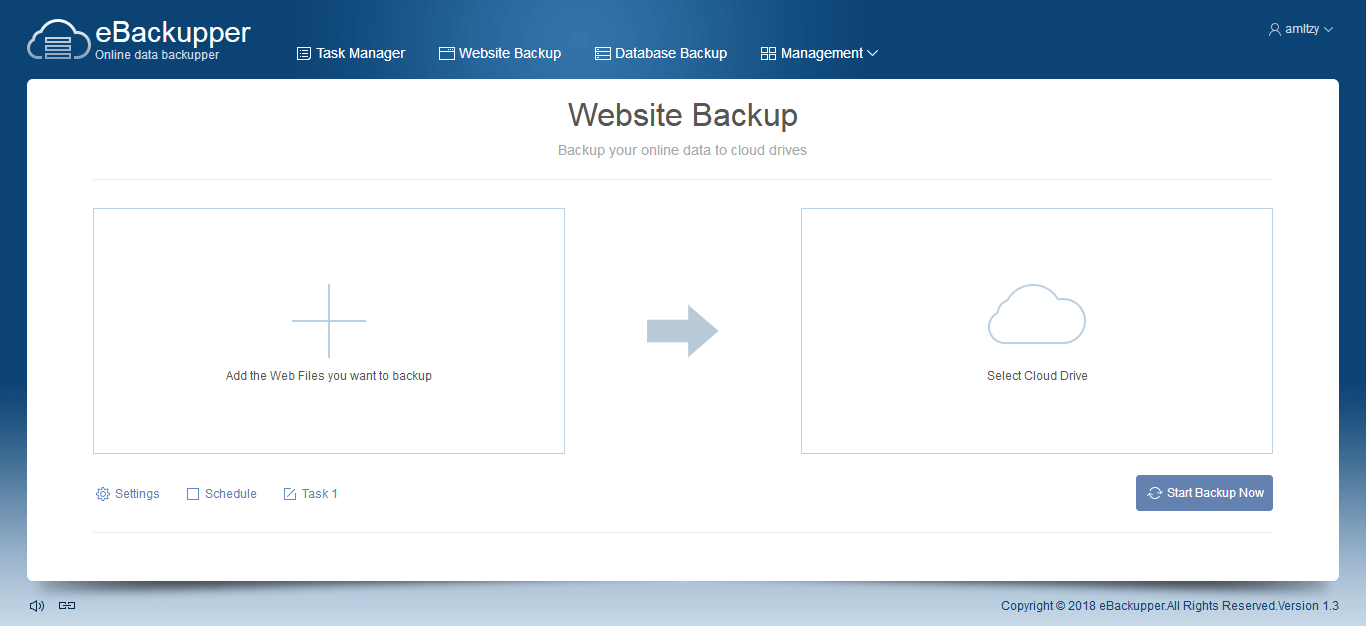 If you want to restore, please jump to Task Manager. Here, you are able to not only do restore, but also view logs and re-edit task. Recovery is also one-click mission. One-click rescue failed website/database from data loss and reduce financial loss as much as possible for you.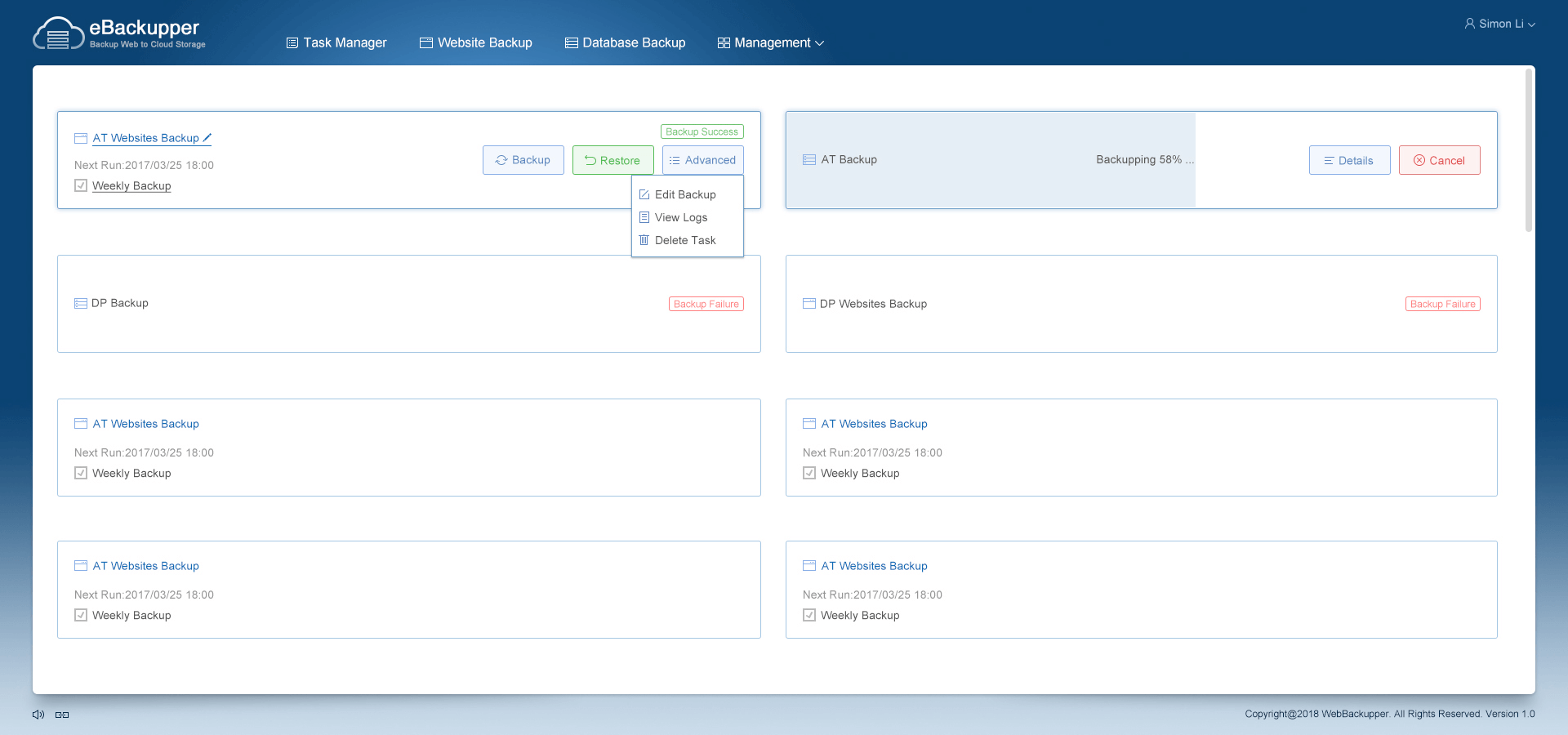 eBackupper has high security designs. The Websites and databases connect and data transfer using 256-bit AES encryption for SSL. Access cloud drives with OAuth authorization. eBackupper does not save or cache your data and passwords on its servers. By the way, eBackupper is similar to another AOMEI product – MultCloud. What's the difference between them? MultCloud supports FTP to FTP but doesn't support database, eBackupper supports database to cloud. MultCloud aims on cloud transfer while eBacupper aims on website backup.
In a word, we think eBackupper is an app with easy-to-use and intuitive interface to help everyone even newbies to backup websites and databases to cloud drives quickly. And it is free of charge, users can try it as soon as possible. Go to https://ebackupper.com