AOMEI Technology released AOMEI Backupper 3.5 last month. We have reviewed AOMEI Backupper 2.5 and AOMEI Backupper 3.2 before. It is an excellent backup software. If you are looking for a third-party backup software, this article will help you a lot. If you have used AOMEI Backupper before, let's see what's new in it.
Overview of AOMEI Backupper
AOMEI Backupper is designed for Windows operating system. Because Windows built-in backup program only work when the system is OK, if the system comes to error, it is useless. Thus, people need third-party backup tool instead. AOMEI Backupper is a professional backup software. From its earlier version to the latest version, its theme always the same, deep blue interface with user-friendly GUI. There are six editions of AOMEI Backupper. The most used edition is the backup freeware – AOMEI Backupper Standard, another free edition – AOMEI Backupper Standard for Win 7 does not support Windows Vista and Windows XP. Paid editions are AOMEI Backupper Professional, AOMEI Backupper Server, AOMEI Backupper Technician and AOMEI Backupper Technician PLUS.
Features of AOMEI Backupper 3.5
Backup tab: System Backup, Disk Backup, Partition Backup, File Backup, File Sync.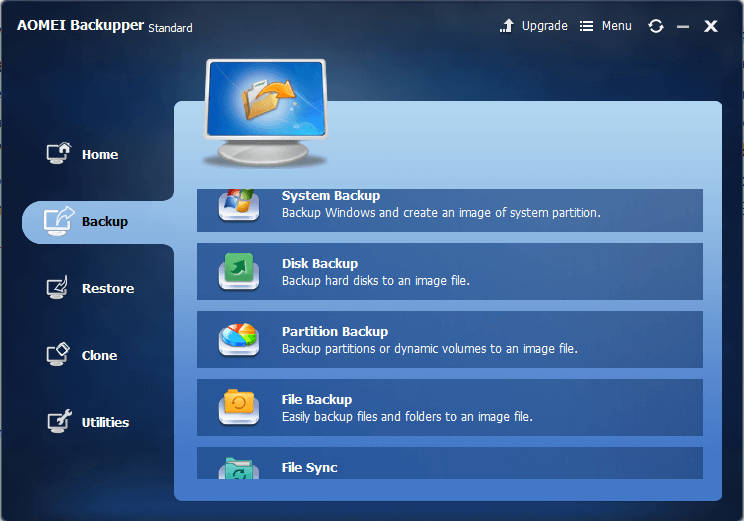 Clone tab: Disk Clone, System Clone, Partition Clone. Standard Edition needs to unlock System Clone first.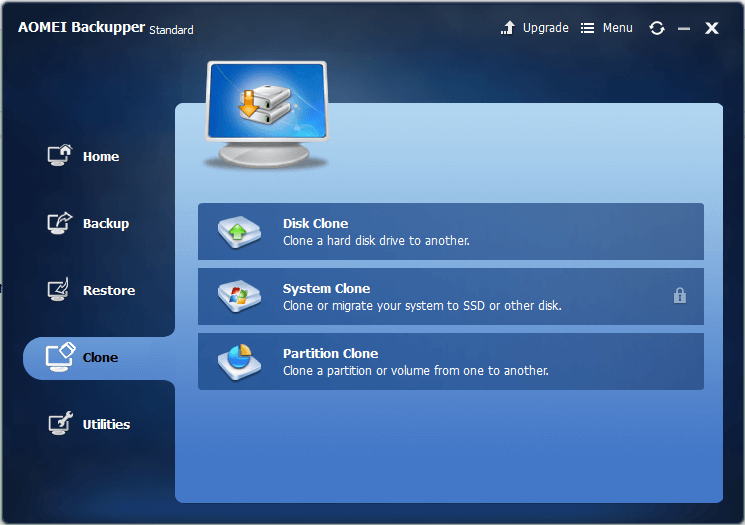 Utilities tab: Check Image, Explore Image, AOMEI PXE Boot Tool, Create Bootable Media, Import/Export Configuration, View Logs.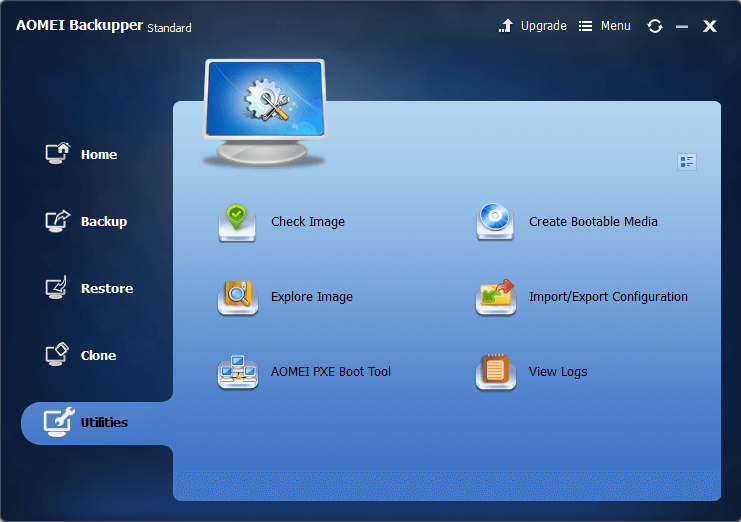 Above features are not so many changes. You can read last two articles to know about them. Highlight in AOMEI Backupper 3.5 is the new added feature – event-triggered scheduling backups.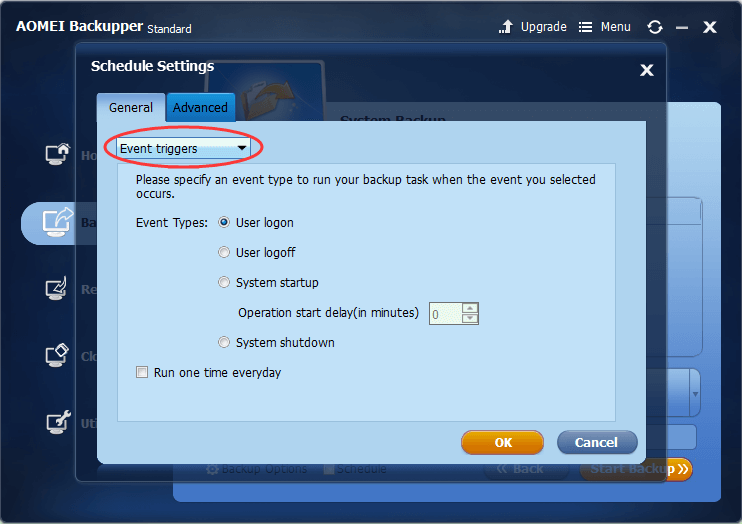 There are four event types: User logon, User logoff, System startup, System shutdown. After set this, AOMEI Backupper will run backup task automatically when one of the event occur. This mechanism will protect your data better. Moreover, we learned that this practical feature in AOMEI Backupper is free to use in all editions while in other similar backup software, most are paid.
Conclusion:
AOMEI Backupper is a famous full-scale Windows backup software. There are many video tutorials on Youtube. Welcome to watch and download backup software to try.