Creating videos for YouTube has truly become a serious job in the form of vlogging. Also known as video blogs, vlogs have become really famous because of their unique content. But if you're just starting, you might wonder what camera is good in shooting a YouTube video.
There are many video cameras available on the market today, including camcorders, DSLRs, and action cameras. If you want to pick the best camera, here's a guide below.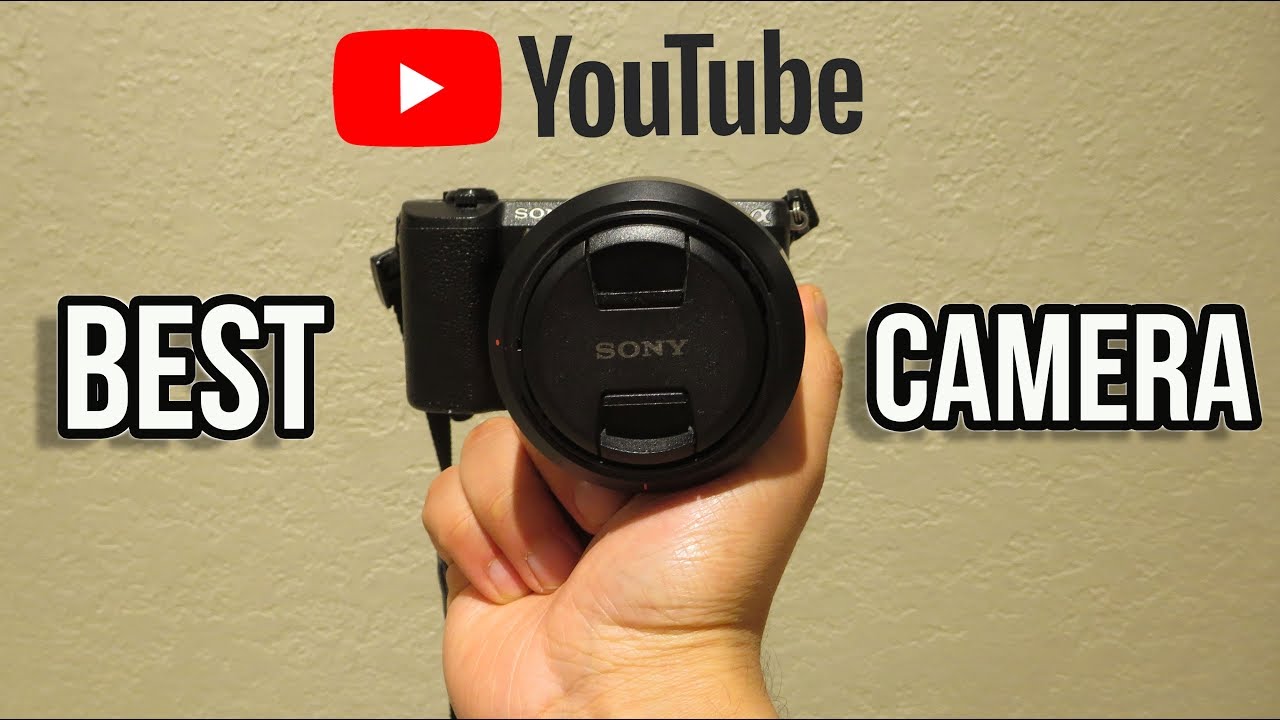 1.

Decide What You Want To Create
When choosing a camera for YouTube, one thing that you need to consider is the type of videos you want to make. Your content can determine what type of video resolution will be perfect for your YouTube videos. If you know what you're going to shoot, it would be simpler to find a perfect camera.
Choose DSLR camera if you want to shoot mini-documentaries, short films, and music videos. If you plan to shoot videos outdoors, choose a camera with a good lighting feature. A portable camera is perfect for traveling and sports.
2.

Types Of Cameras
There are many cameras available in making content for YouTube. Each type of camera offers different benefits and functionality. Here are the most common types of cameras.
⦁ Camcorder
If you want to shoot for events and news, then a good camcorder might be all you need. Audio is easier and its lens feature a wide zoom range. It also accommodates several accessories, such as an external microphone and light.
On the downside, this type of camera can't capture a wide-angle view. It also lacks versatility as it can only help make movies and nothing more.
⦁ DSLR Camera
Also known as Digital Single-Lens Reflex camera, DSLR is the best for vlogging. It allows you to change lenses and moderate the depth of field. Best, of all it performs great even in low light conditions and shoots film-like image quality.
A few drawbacks of DSLR are the price and weight. They're usually expensive and heavy to use. You also need to spend a lot of time learning all the functions.
⦁ Mirrorless Camera
If you like to shoot outdoor videos, a mirrorless camera is a good option. They're more portable than the DSLR because they don't have that bulky mirror. Like the DSLR, they produce a film-like image quality.
⦁ Point And Shoot Camera
Need something more portable? Then a point and shoot camera is your best choice. They may not be as powerful as DSLR or mirrorless cameras, but they can give your videos a good cinematic feeling.
⦁ Action Camera
For those into extreme sports and adventure, a good action camera is a good option. It's rugged and waterproof so you can use it underwater and in any weather conditions. Strap it in your bike, helmet, or other surface and you can shoot a video in your perspective.
⦁ Smartphone
If you have a limited budget, you could upgrade your phone with a good filming app and an extra mic to shoot a good YouTube video. This draws less attention than larger cameras but you might be limited for a few accessories.
⦁ Webcam
They may not offer the best video quality but a few of the best ones look decent in 1080p. Some webcams also offer a green screen-like effect that seems to be helpful for gaming Youtubers. Gamers only need to stay near their desktop or console so the lack of portability isn't a problem.
3.

Look For Important Features
A camera's performance depends on its features. If you want to find the best camera for YouTube, here are the top features that you need to pay attention to.
⦁ Resolution
The best camera for YouTube would be one with 4K resolution. It produces the best image quality and it allows you to downgrade the footage without affecting the quality. Full HD or 1080p is also quite decent.
⦁ Frame Rate
The frame rates for YouTube videos are usually around 24fps and 30fps. You might think that a higher frame rate is desirable for a YouTube vlogger but it's not. Beauty vlogs only require 60fps while high-speed actions need a high frame rate.
⦁ Image Stabilization
If you plan to shoot the video while in motion, then you need to look for image stabilization. This feature will reduce the blurs and make the scene look steady even when you're shooting it with shaky hands. It comes in three forms – digital, dual, and optical.
⦁ Audio
Audio quality matters for the popularity of a YouTube video. No one would finish watching your video if it has a weird piercing voice. All cameras are built with a built-in microphone so your task is to ensure that the quality is top-notch.
Generally, DSLRs have better audio than action cameras. If your camera has a poor audio quality, hook an external microphone.
You may also like to read: YouTube Video Optimization Tips and Tricks