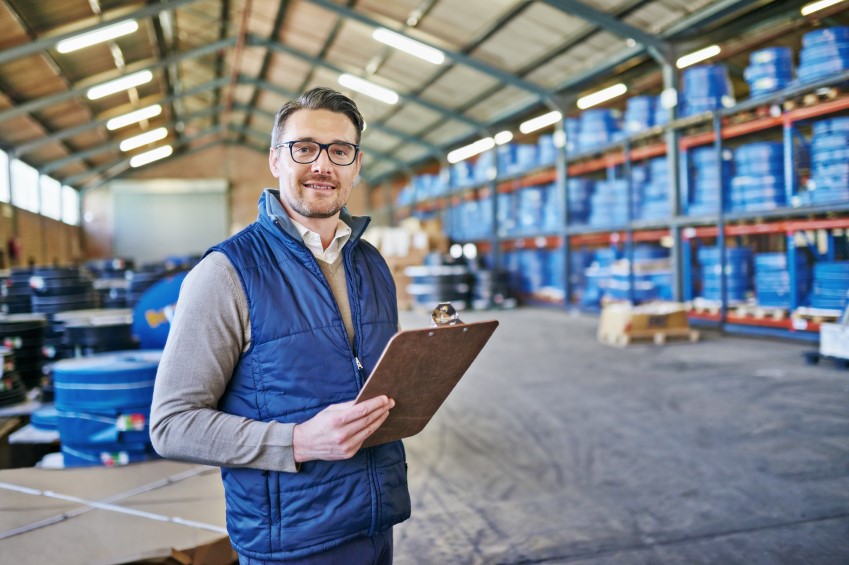 Warehouses and distribution centers are always busy, and things can still be faster in these sectors. Speed is critical, especially if you want to stay on top. Major players like Walmart and Amazon have distribution centers all over the world, and they are best known for delivering packages at lightning speed.
That means if your primary goal is to keep the workers satisfied, then you should ensure that things are moving smoothly in distribution centers and warehouses.
Here are some tips on how to build the distribution center of the future.
1.

Automate Data Collection Process

Ask any expert, and they would tell you that running a warehouse today calls for the use of relevant data. No wonder why more and more companies, such as JD Edwards offers apps that could help business owners.

Digital technology is capable of taking the guesswork out of inventory and warehouse management. Employees are now capable of scanning products at every step of the way, and facilities will be able to collect as much data as possible. This includes their origin, state, and what they're going to do, and when they are going to leave.

These data are beneficial and can be used to keep records regarding the location of your products. That means, with the use of this data, you'll be able to know the exact number of products stored in a facility.

Then, when it comes to improving efficiency, it's essential that you fully automate the data collection process as much as you can. For the staff members, they should be able to automatically get this kind of data whenever they have to unload and check the items that just arrived at the facility.

It will allow them to get ready for what's about to come. Handheld scanners can also be used, together with the RFID tags to simplify such a process. With automating data collection, you'll also be able to avoid costly errors and spend your budget on other important things instead.

Furthermore, as you collect relevant data on the shipping containers, as well as monitoring products moving in and out of the warehouse, technology can help you save time as it would send the right information regarding the company's inventory management software.

It's a technology that would provide almost everything you need, right when you need it.
2.

Fast Moving Products Should be Prioritized

It's essential to consider your priorities when organizing warehouses. Keep in mind, every element of the chosen layout should work well with fast-moving products.

For bestsellers, these are the items that don't stay on the shelves for too long, and for that, it's essential that they can easily be retrieved by employees when needed.

Likewise, you should also ensure that your employees wouldn't have to go all the way to the back of the warehouse to get the product, especially if it's an on-demand item. Help your workers save time by moving the bestsellers in front of the warehouse, and if possible, they should be kept low to the ground and near the loading dock.

As for the entire warehouse, it should concentrate on moving better-performing products to the front, and it's okay to position the less popular products at the back of the office. Don't forget to check your inventory and see the rating of your products. Determine which ones are fast selling, and this would help you determine your layout.
3.

Your Warehouse Should be Well-Organized

If you really want to ensure that you'll be able to meet the demands of your consumers, it's essential to organize your warehouse correctly. That means the facility should have a well-thought-of floor plan that would allow the workers to work with ease.

Even the spaces should be organized appropriately that the employees would be able to access the products and packages easily.

It's also essential that there's enough space that would allow the workers to be able to process different orders quickly and avoid stepping on each other's toes. Thankfully, the warehouses, we have today definitely more significant than how it used to be back then.

For items, they should have clear labels and stacked adequately on shelves. Grouping packages based on their contents, destination and point of origin can also be helpful. It's one of the few layouts that would promote efficiency and avoid wasting time.

You may also like to read: How Fulfillment by Amazon (FBA) Works