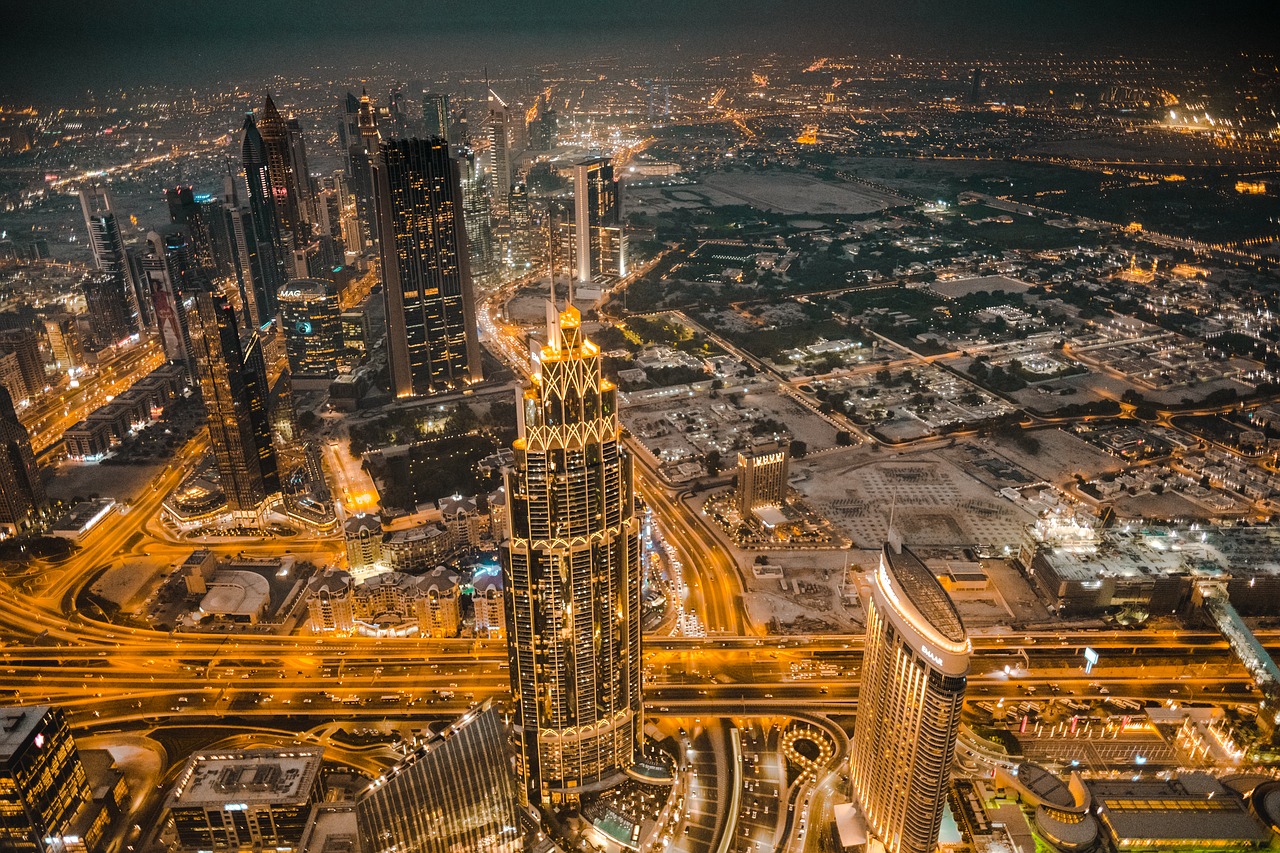 Dubai's aspiration to becoming the global tech leader is following a positive and a bold trajectory. The whole Arabian gulf including Dubai, is consistently promoting entrepreneurship and startup culture, so as their strong ambition of diversifying national economies and shifting from oil, is properly fulfilled.
Dubai already has a staunch tourist appeal to it, the infrastructure is worth idolizing, and alongside, the most significant and remarkable achievement for Dubai in the past decade is earning the title of the most promising business hub of Middle East. More, the Emirate city is already a global player in logistics and transportation, and since the geographic location of the city has proved beneficial, Dubai is a host to world's third busiest airport in the world-Jebel Ali port.
Since the performance statistics are all in favour of Dubai, it is obvious that Dubai indeed is leading the tech world, but to know how, is more fascinating and worth learning. Here are our 7 reasons as to why Dubai has consistently ruled the world with its evolving tech standards in the past 10 years:
Fast Growing Population Seen as Substantial Opportunities:
Dubai is one country that has seen its rapidly growing population as a reason to evolve further. The city has succeeded in transforming itself into a global city, all thanks to the word-of-mouth tourism growth and spike in new regional center establishments. Within these past 20 years, Dubai has forged an international reputation as an economic and investment center. Development in vast sectors like Business centers, Dubai homes, retail, travel, finance and logistics, has pushed economic growth in strong multiples.
Digitization and Tech Transformation:
Dubai began its tech journey in 1999, and since then it has stayed committed to its goal of establishing its reputation as a facilitator of world-class digitization. After the implementation of ICT strategy, establishment of Dubai Internet City followed, then by 2014, Dubai e-Government progressed into Smart Dubai Initiative. This back to back progression demonstrated strong strategic and implementation policies followed by Dubai Government.
Promoting the Expat Talent:
In 2018, Dubai's Vice President announced that a 10-year visa to certain professionals would be granted along with 100% foreign ownership access allowed on certain entities that are outside of free zones. This step has opened doors for many innovative startups, to connect easily with foreign investors. The whole startup dynamic has greatly influenced the Dubai tech industry as it allows retaining top talent.
World Class Events:
Dubai has responded to the wave of entrepreneurship and startups with positivity and an opportunistic mindset. At present, Dubai is an international host to many world class tech gatherings that often sees leaders from many countries sharing their powerful advice and represent investment opportunity to young aspiring leaders. To name a few, events like GITEX Technology Week, Future Tech Week 2018, Blockchain Summit Dubai 2018, Future Blockchain Summit, HITEC Dubai 2018 and Step Conference, are conducted in various prestigious parts of Dubai.
Investment Opportunities for Both Local and Expats:
UAE is one country that has accepted immigration population as a remarkable opportunity to grow. Although, Dubai has the most decent co-working spaces for helping put a roof over consistent entrepreneur community; the city has been involved in creating some funding opportunities as well.
Smart Dubai by 2021
Dubai Government has directed all its efforts towards fulfilling six main areas of action by 2021, listed below:
A liveable, smart and resilient digital city.
Well connected, and lean Government.
Easily accessible social services and an interconnected society.
Competitive economy mechanized by evolving and disruptive technologies.
Shared mobility solutions and availability of smooth transport.
Provision of a clean environment via implementation of cutting-edge ICT Innovations.
Digital Literacy rate uplifted by 70%:
Dubai understands the benefits of a highly connected and digitally literate society. Residents of Dubai are able to draw immediate benefits from digital establishment that connects all industries like healthcare, culture, education, housing, community, entertainment and volunteering services.
Final Words:
The government of Dubai aims to make governmental services and transactions, both paperless and cashless by 2021 while providing the Dubai community with ease of mobility. The ambition of Dubai is to create positive impacts through breakthrough technologies on public, private, domestic and international community.
You'll also like to read: Impact of Small Business Technology in the Middle East