Crossword is the oldest word game, but those who love the game never tire of playing it. The puzzles are excellent mind-flexing activities and a fun way to spend your free time. Creating your own crossword puzzle is even more rewarding than solving one, and it allows you to share your creativity with your friends. Besides, crossword puzzles can also be useful teaching tools, and creating your own allows you to customize them. Below is how you can create your own crossword puzzle.
Use Web Tools
There are a number of online tools that enable you to easily create and generate puzzles. The tools allow you to customize the puzzles according to your preferences. If you're looking to use the crossword as a learning tool, you can customize according to the learning needs of your students, targeting specific areas in your curriculum. Here are the most popular sites where you can create crossword puzzles.
1.

Crossword Labs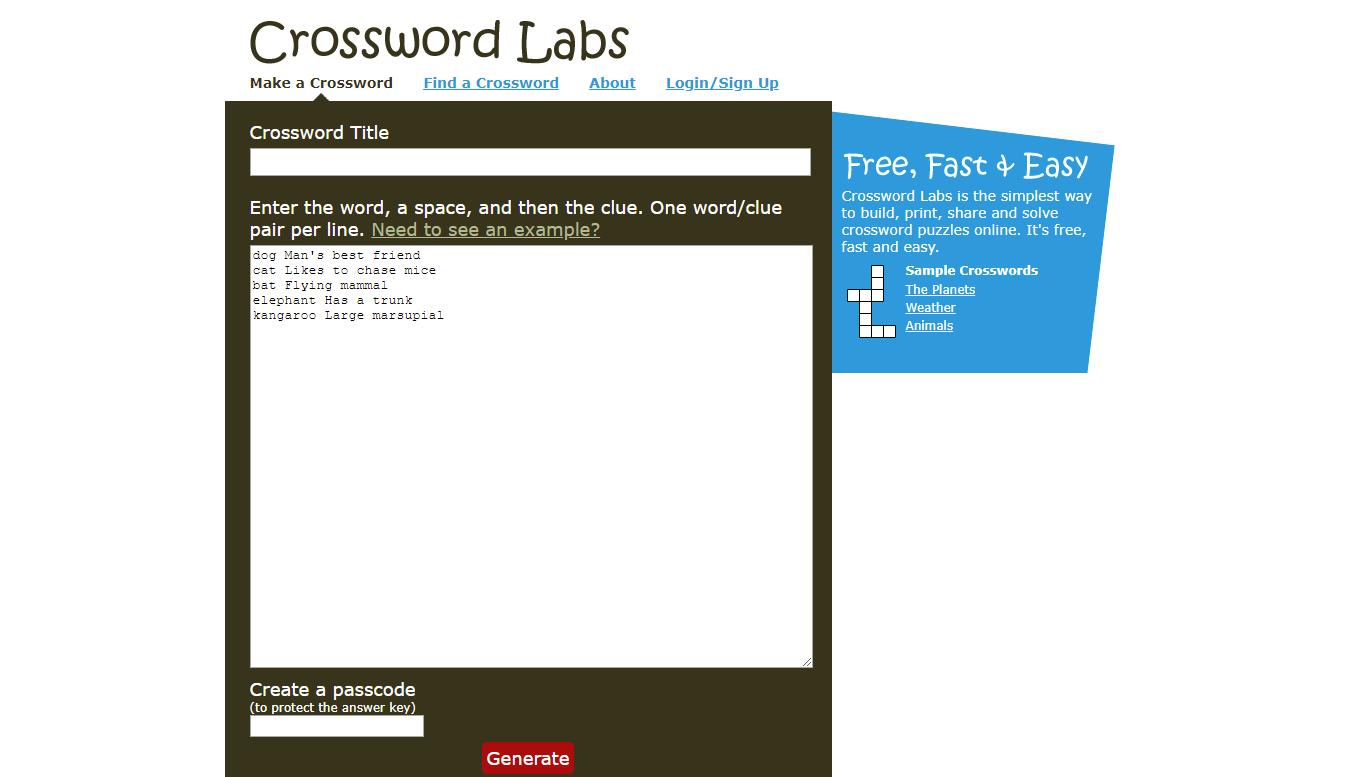 Crossword Labs is one of the simplest web tools for creating crossword puzzles. It enables you to build, share, print, and solve puzzles online. You just need to type the title, enter the word, a space and a clue, and you're done. It is free and fast, and you can download the puzzles in PDF or Word files. It also allows you to generate a password protected answer key for your clues.
2.

Puzzle Maker
Puzzle Maker is a puzzle generation tool that creates different types of puzzles. To start, you choose one type from the list then follow the simple instructions provided. For crossword puzzles, you use choose Criss-Cross. Once the puzzle is generated, you can then print it.
3.

Educaplay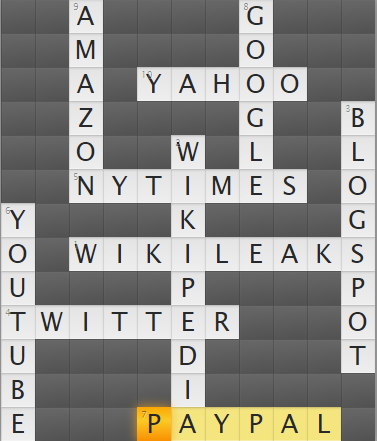 Educaplay is another excellent tool that you can use. It has several multimedia learning activities, and crossword puzzles are one of them. It allows you to generate your own puzzle or choose from the numerous that other users have created. To create, register on the platform then begin with a new 'activity' and print when it's done. Educaplay also allows you to create crosswords in any of the European languages.
Use Computer Programs
There are many computer programs for creating crossword puzzles. You only need to download and install them on your PC. Some of the most popular include.
1.

Crossword Compiler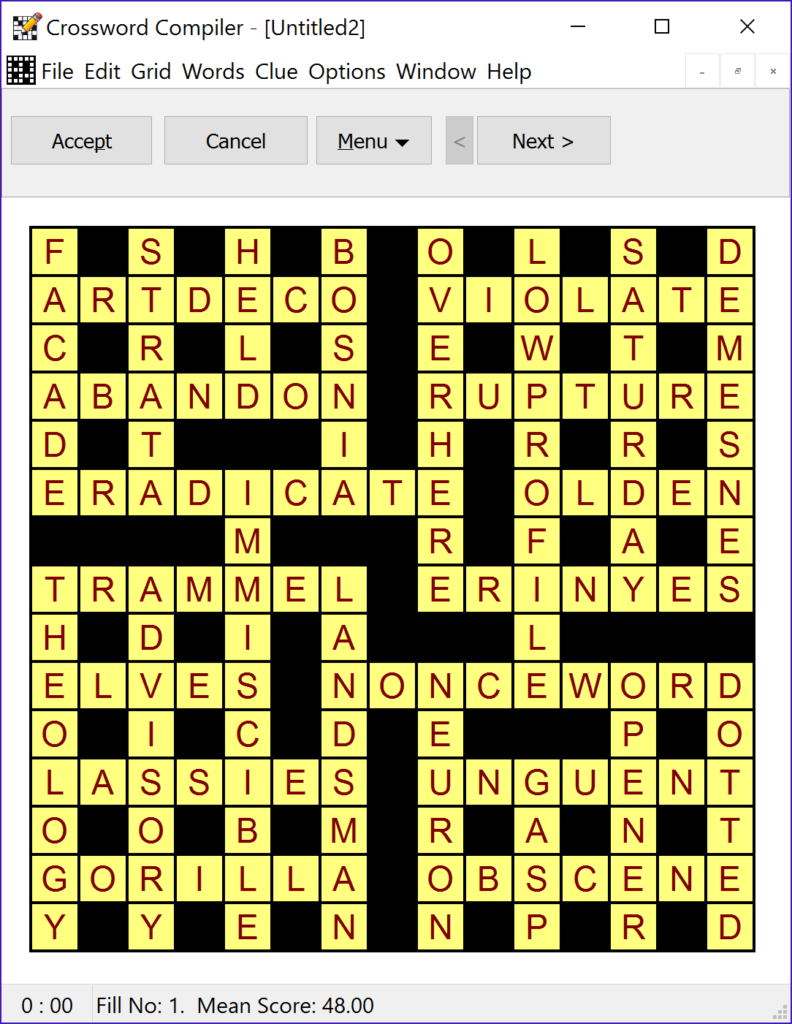 Crossword Compiler allows you to create crossword puzzles quickly from your own words. It is widely used by publications, including the New York Times. It can also generate word searches, Sudoku, and coded puzzles. It is fully compatible with all Windows but does not support Mac.
2.

Across Lite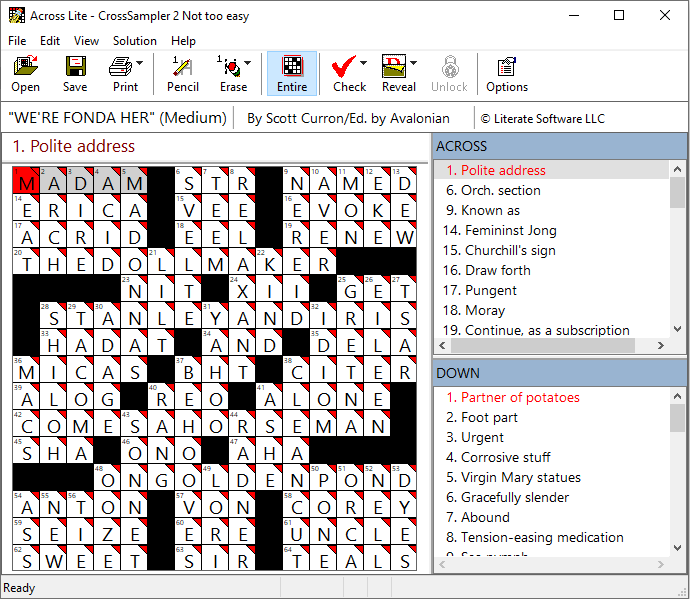 Across Lite enables you to create, publish and solve crosswords on your PC. It's available for Mac and Windows, as well as a mobile version. The software is free and widely used in the crossword industry.
3.

Puzzle Workshop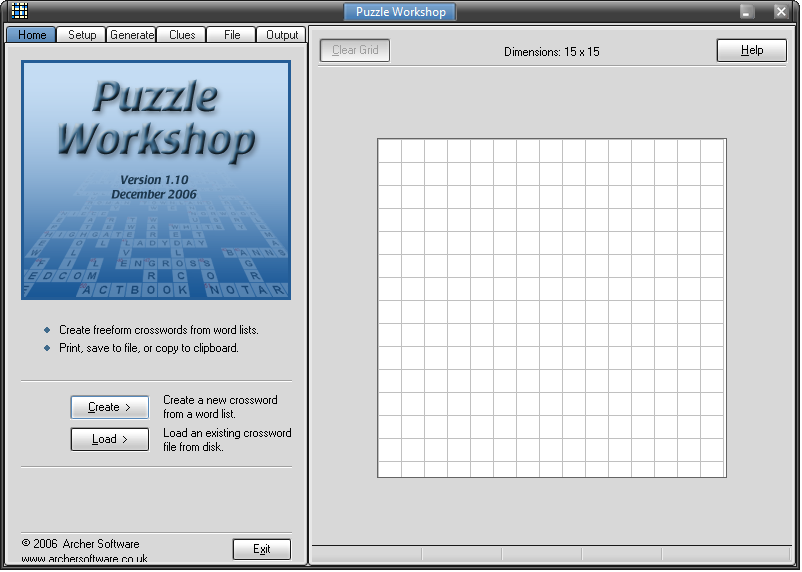 Puzzle Workshop allows you to generate crossword puzzles on Windows. It has a paid version that allows you to create newspaper-standard crosswords and a free version that you can use to create between 10×10 and 30×30 squares.
4.

EclipseCrossword

EclipseCrossword is a simple tool for creating crossword puzzles. You just have to feed it a list of words and corresponding clues.
Creating crosswords is simple when you have the right tools. The above can help you create great crossword puzzles, but they are not the only tools that you can use to create crossword puzzles – you can also use Microsoft Word or Microsoft Excel.