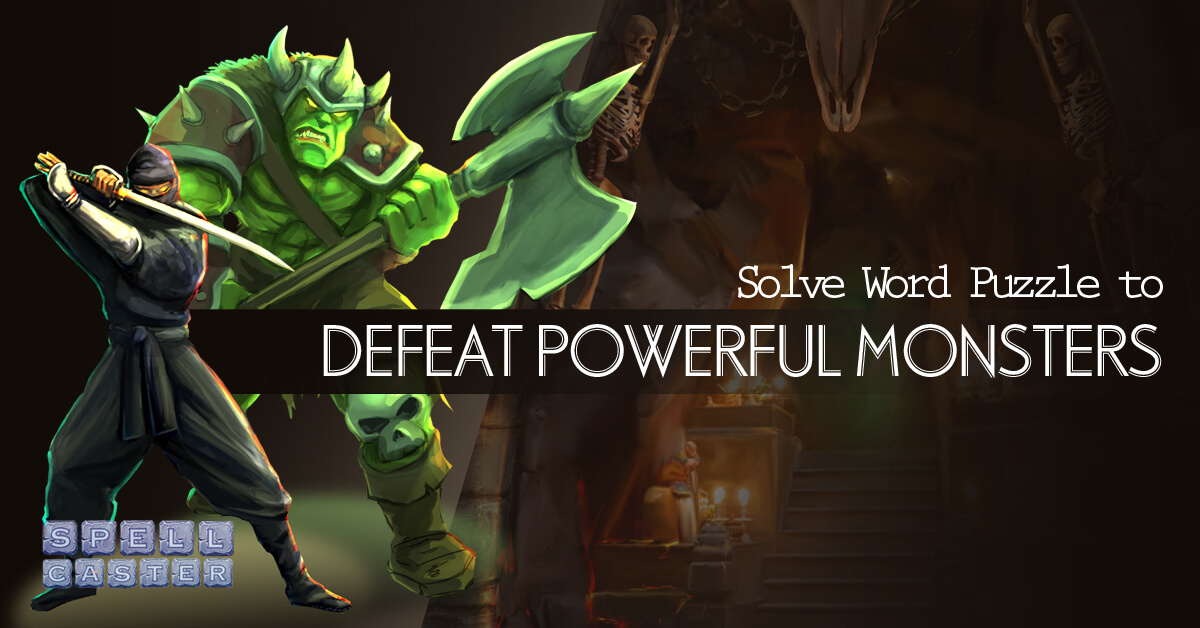 Spell Caster App Theme
Spell Caster brings together two unique genres of popular gaming categories, fusing Word Puzzles with the heart-throbbing touch of a monster-filled RPG reality. It puts you in the shoes of a "Spell Caster" with new word combos proving your weapons against adversaries and creatures from foreign realms. You get to pit your brawn and brains against invading enemies in a bid to shake loose the shackles of perennial sieges and work your way to victory- and the next level. If you ever wondered what a day in the life of famous wizards of yesteryears was like, Spell Caster offers you a peek behind those curtains.
Features of the App
Spell Caster is available on the two mainstream platforms, i.e. Apple and Google Play Store, ensuring you and your friends can get in on the fun no matter the nature of your device. A well-packaged game with beautiful aesthetics, Spell Caster comes with the following features:
Getting past enemies using the power of your words (or more accurately, spells).
Hints that offer you pointers of new word combinations when you are stuck.
A straight-to-play interface that doesn't bog you down with registration preliminaries.
Alluring RPG elements to go with beautiful Word Puzzle backdrops.
A variety of in-game monsters totaling north of twenty types.
84 levels filled with the adrenaline-packed tension of beating the clock and monsters.
How the App Works
There are eighty-four worlds for you to explore, each bringing its own set of words from which you'll draw word combinations. Each level entails battling with a monster with the screen including portions for an HP (health point) section at the top left corner and two midsection buttons. Of the latter pair, one highlights a list of discovered words and the other shuffles the word arrangement. A final button on the right bottom corner offers hints for yet-to-be-found words.
Every level requires you to find several word combinations, with each revelation striking the enemy and progressively reducing their health bar. The game also incorporates a 10-second timer for finding a word, with failure resulting in you taking damage from the opponent. Once you've uncovered all the words for that level, the foe is vanquished, and you get experience rewards. The levels get more complicated as you progress, but that comes with increased reward chests.
Why It's Unique From the Rest
Spell Caster throws the suspension of RPG games into the enthralling pot of intellectual wordplay thereby serving up a highly-potent combination of fun and intricate gaming. It excels across both categories that the gameplay veers into, proving a Word Puzzle masterpiece that is truly a cut above the rest. Taking into account its simple mechanics, numerous levels to explore, a wide variety of monsters, and a diversity in play areas, you'll be hard-pressed to find a better Word Puzzle-cum-RPG game. It's one you should get on right away as you're sure to love it!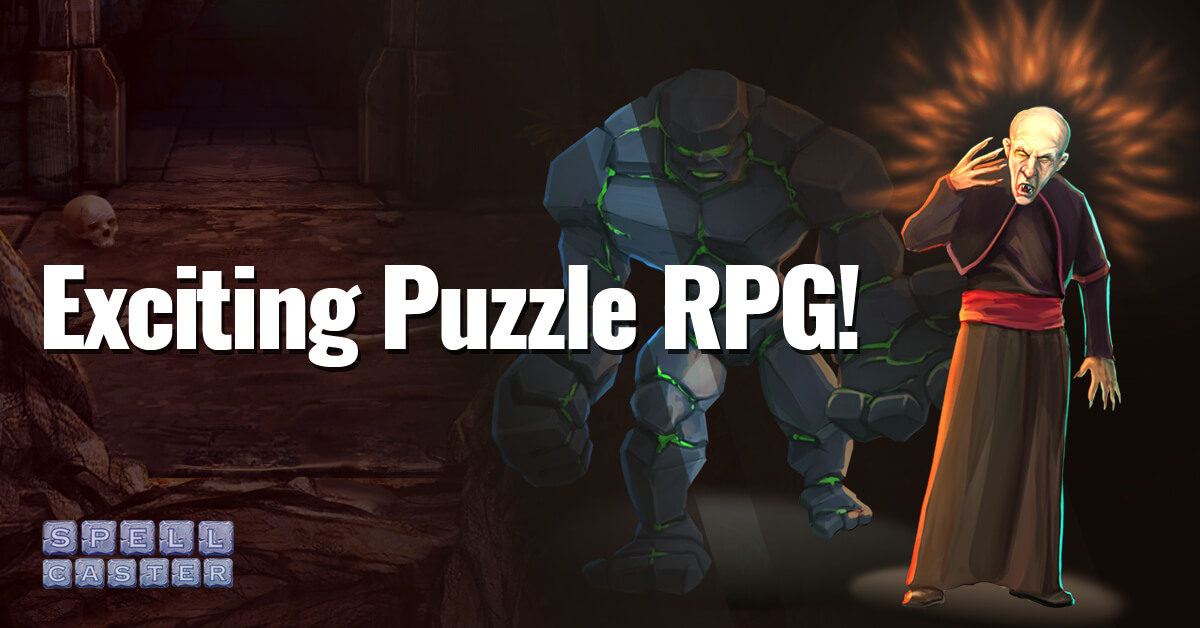 Website: http://www.teeterbird.com/
Android: https://play.google.com/store/apps/details?id=com.teeterbird.spellcaster&hl=en
You May Also Like