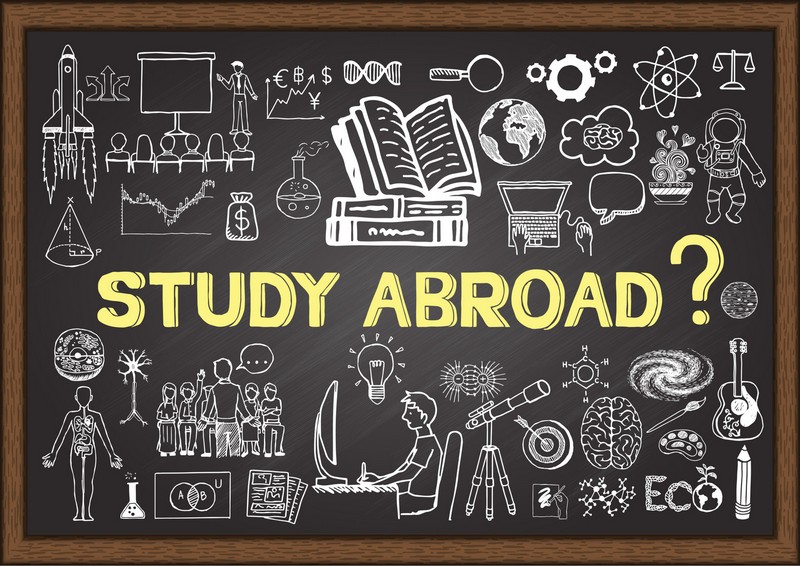 Many students prefer to study abroad. It's a common and popular practice. Studying abroad provides some incredible benefits. A student can enlarge his/her knowledge in a variety of ways. This will find a positive reflection on future life in various spheres. It's crucial to know how to study abroad. What benefits can you reap? Make allowances for the following essentials every student can enjoy:
Enrichment of cultural horizons;
A study from a different perspective;
Learning a new educational system;
Sharpening language skills;
Making new friends;
Enjoying traveling experience;
Meeting many different people;
Becoming self-confident and adult;
This list is even longer. However, the experts from Edit-Proofread would like to pay the attention of students to some studying recommendations. They will help to adapt to a foreign land faster and organize your studying process and enjoy academic success.
Choose the right study abroad program
Your first step to study abroad is to select the right program. All students who want to continue their studying life in a foreign country ought to be 100% sure they will be able to withstand this serious test.
There are numerous programs, as well as countries that offer a possibility to study. You should be picky and carefully study every possible option. Every program has its peculiarities and some may not suit your needs or possibilities. Find out whether it provides the desired level of quality and ensures good career perspectives. Besides, figure out the demands of the course you intend to study. Some programs are pretty easy and the others may create multiple challenges for any student.
Ask your academic advisor to give a piece of advice. He/she is an experienced educator who monitored your progress many years in a row and knows your strong and weak sides. Don't forget to ask your parents for their opinion.
Pass the right tests before it's not too late
Once a student chooses the university and course, he/she must take the right tests. Learn the main demands of a concrete program and define what subjects are compulsory. Pass appropriate tests, which contain those subjects. Students have to hit high to earn a place in the preferred educational institution to study there. It's better to have a few variants. Thus, if you fail to meet the demands of one program, you may suit the demands of another one to study where you also want.
Take care of documents
It goes beyond all doubts that you must arrange documents. The experts from EduQuickie know how vital this necessity is. Mind that you should not prepare only application papers. Consider documents you'll need to go to a foreign country. Some students forget about it. Your J1 visa and other official documents must be approved by your native land and a foreign government to study where you would like to.
Immerse in the local country beforehand
One of the most important tips for all students who want to study abroad is to get acquainted with a foreign culture. Here are a few helpful recommendations:
Brush your language skills. It's not easy to study in another country when you don't have even the basic command of the language. Study with a tutor and educate yourself to speak and read to understand another language.
Learn a new culture. You should immerse in the local culture as well. Some students are unaware of some traditions of a strange culture. They may be shocking if you aren't prepared. Take some classes, interview people who have once visited that place. Thus, you'll avoid cultural shock and some unpleasant accidents.
Know the destination city. Another task of foreign students is to know the city they'll live in. Therefore, find out as many facts as possible to not get lost there. Read travel guides and historical articles. Make a list of the best places to visit. Learn typical weather for the region, its festivals, customers, etc.
Make new friends and learn from their experience
You will definitely have some new friends. Nobody is doomed to the only study and so, you have the full right to hang out. Turn it to your advantage and learn from the experience of other students. Perhaps, you'll be lucky to make friends with the locals. Thus, you'll learn new locations much faster. Besides, try to always speak the foreign language with native speakers. It's really the best way to study and master it. So, don't be shy!!
Learn something useful
It's also vital to learn a few novel things. Students should always attend their classes, ask professors the necessary questions, take notes, and so on. Consider the possibility to work. You can find a part-time job to master new skills. Besides, it will provide you with some money.
Of course, you ought to take the opportunity to travel. You aren't obliged to study all time long. Spend some time to unwind, visit new locations, meet other people and gain some experience. For example, if you study in Europe you can freely go to any other country that belongs to the European Union.
Stay safe
Finally, give heed to your safety. You are supposed to have a place in a dorm room. In case you didn't manage to receive it, choose some safe block in the city you'll live in. Don't talk with strangers. One thing which you can do is to use sites like Omegle to talk with random strangers of your locality and make new friends. Never walk alone at night, have your cell phone at hand, and so on. Writers understand that these are childish recommendations. Nevertheless, they are really important and students should take them seriously. So, take care of yourself when you study in an unknown place.
Study Abroad Featured Image: By Bimbim from Shutterstock.
You May Also Like to Read