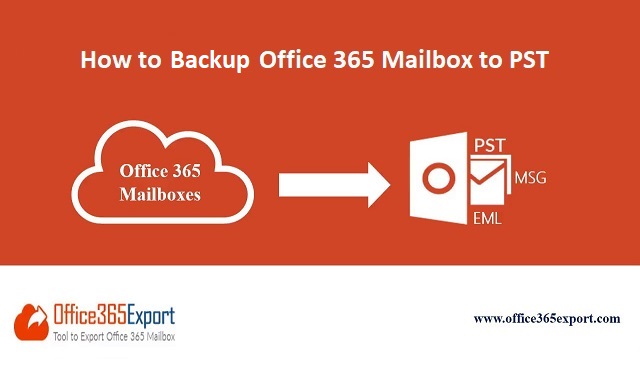 Are you looking for a solution to backup Office 365 mailbox to PST format? Do you want to know why data backup is important? If yes, then read the article and find out the importance of backup. Additionally, find out two different ways to download emails from Office 365 mailbox into PST format.
Microsoft Office 365 is expanding its roots across business organizations at a rapid pace. It is due to its smart plans which suits each and everyone's requirements whether it is a small business or a large business. There are plans for everyone and the users need to pay only for what they use. The government agencies are also moving towards Office 365 platform due to its wide range of features and ease of accessibility.
The main reason of writing this post is not to mention the advantages of O365 suite but the possible outrages and threats of it. Users must know why it is important to backup Office 365 mailbox to PST format. Along with mentioning the importance of backup, this article also explains both manual as well as automated solution to download emails from Office 365 to PST.
Why is it Important to Backup Office 365 Mailbox to PST?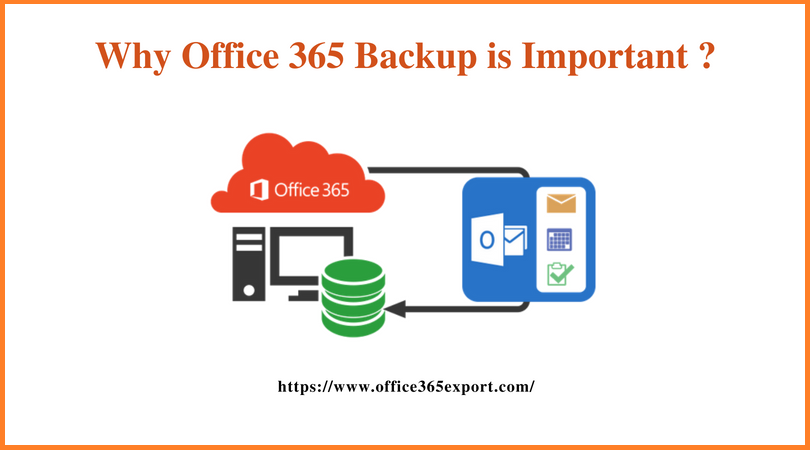 Although, Microsoft ensures its Office 365 users for 99.9% uptime and security for their crucial data. However, we cannot ignore the security breaches which are increased in the recent time to a large extent. The security breaches have increased a lot through cloud ransomware and other injection techniques. There are some other reasons as well due to which users need to take of backup their mailbox data:
User can access their mailbox data even during some breakdown or any other possible interruptions.
The downloaded data can be used easily for forensic analysis.
It can be useful in compliance and regulatory needs.
If the storage space of your account is full, then you can download your old data to create more storage space.
All the above-mentioned scenarios could be the reason for the users to backup Office 365 mailbox to PST format. If they are not taking backup of their data on regular intervals, then it can make an impact on business productivity and continuity.
There are several procedures using which the users can download their mailbox data. We have mentioned both manual as well as automated solution in the following section.
How to Backup Office 365 Mailbox to PST in a Quick Way
As there are various methods to download emails and other mailbox data but we will first discuss the reliable and secure solution as suggested by MVP's. The manual procedures are fine in case of single user, but they are not apt for large organizations. So, all the users are suggested to use SysTools Office 365 Export Mailbox to PST Tool. It offers a wide range of features which helps users to complete the backup process in just few clicks. Some of the unique features of the software are mentioned below:
Backup Office 365 Mailbox to PST in few clicks.
Option to download emails from Office 365 to PST, EML & MSG.
Supports backup process of multiple mailboxes in one go.
Allows users to download Archive or In-Place mailboxes.
Backup Office 365 Emails, Contacts, Calendar, Tasks.
Option to Export Selective Data from O365 account.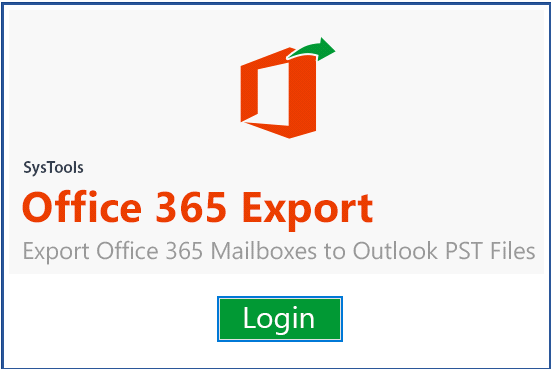 Manually Download Office 365 Mailbox Data using Outlook
If you want to backup your O365 data using Outlook, then you first need to configure Office 365 account in Outlook. Once you have completed the configuration process, then follow the steps explained below:
Open Microsoft Outlook and click on File button.
Go to Open & Export option and click Import/Export.
Now, select Export to a file option in the appeared window.
Choose Outlook data file (.pst) option from the two displayed options.
Now, select the mailboxes and folders you want to export.
Choose the destination location where you want to save the output file.
Finally, Outlook will export the PST file.
Limitations of Manual Process
The manual method explained above is quite lengthy and time taking. You should also have some technical knowledge regarding Microsoft Outlook. Performing complete process i.e. configuration and all takes a lot of time and it does not guarantee that you will get complete mailbox data into PST format. So, all the users are suggested to go with the third-party solution and carry out entire process in a hassle-free way.
Conclusion
In this article, we have explained both manual as well as automated solution to backup Office 365 mailbox to PST format. The manual process can suite the requirements of home user but when it comes to organizations, then users are recommended to go for the third-party application.
You Might Also Like: