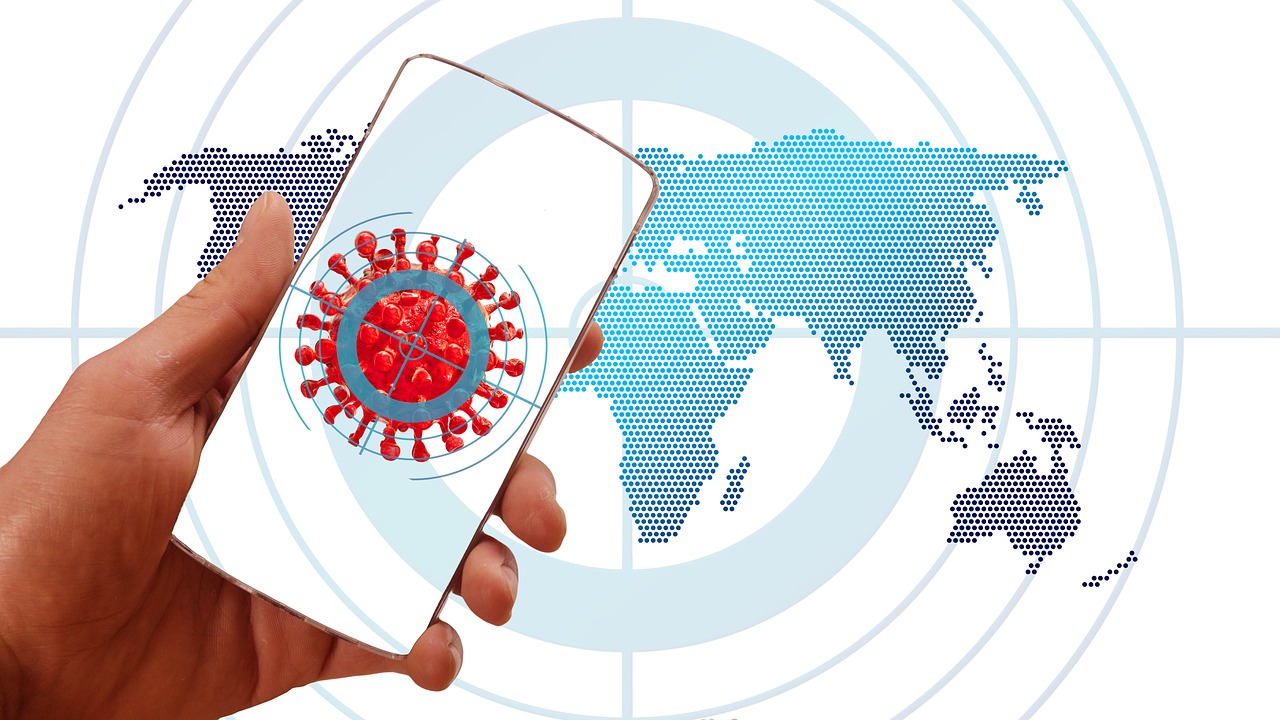 Here comes what many of us have been expecting, to fight against COVID-19 with fun and joy and release mental stress as much as possible because of the extended lockdown. Though mental stress-out apps are on-trend, still essential mobile apps such as groceries, social media, news, e-book, music, gaming, online streaming, banking, food delivery, e-learning, etc. play a vital role.
Keeping pandemic on one side, this is the time where all of us can spend a good time with respective families and take leisure time to break this idle time we experience. Through this blog post, you can learn about top mobile apps required during this COVID-19 pandemic and several mobile app development services that came into existence.
Top Mobile Apps to Have on Your Mobile Phone During This COVID-19 Pandemic
We all are thrown into a tragic situation where there is no whereabouts of when this pandemic is going to leave us free and get us back to normal life. So just being at home cannot help us to come across this vulnerable COVID-19. You should plan for your supplies and avoid keeping your family from not finding the essentials needed to get across until this pandemic at least.
Apart from filling your essentials, it is also important that you keep out of stress as your regular style of livelihood would have affected badly. Here are the important types of top mobile apps you might have to install immediately if not done previously.
Top 5 Essential Mobile Applications
1. Online Banking:
Due to the COVID-19 impact, banks have been instructed to function with less than 50% of employees. In such cases, everyone does not like to stand in queues and get the transactions done. Moreover, banks are accepting only debit and credit transactions and no other service currently. If you have prior registered for Internet Banking with your corresponding bank, then you can transfer funds from your home to anyone anywhere.
In case you have not registered, we have digital banking apps such as GPay, BHM UPI, Phone Pe, Airtel Money, or similar go-cashless apps. This not only helps you transfer funds instantly to anyone's mobile number, provided the other person should also have such apps installed, but also helps you pay it in retail outlets registered for the same.
2. Healthcare apps:
Although pharmacies are open throughout the day the need for medicines for everyone prevails. Even to avoid that queue contact, you have a plethora of health care apps such as Practo, NetMeds, Brown Packets, etc. now delivering medicines at your doorsteps. Moreover, without physical consultation with doctors, users can talk to their doctors over a call or chat through healthcare apps and get medicines prescribed. There are several other healthcare apps such as Yoga Studio, Google Fit, Headspace, etc. that provide you suitable exercises and meditation tips to keep yourselves fit both mentally and physically.
3. Educational apps:
You can fruitfully make use of your idle time by spending on learning new things with online educational apps such as Duolingo for learning a new language, and Udemy, Unacademy, etc. for developing new skill sets or going for advanced learning with your existing skill set. Few courses can be available for free and few other paid courses are also available. Depending on your work, you can select your preferred course and enjoy learning online.
4. Food delivery apps:
Many of you must be using Swiggy, Zomato, Dominos, etc. by now, but if you are not using it is good that you install it right now and stay in trend along with other users. The food delivery apps help students and employees, who are away from their homes and stay in mansions, hostels, or single rooms or for people who do not have proper facilities to cook food being at home. Apart from Swiggy, Zomato, several start-ups have started delivering food at the doorstep to support people who suffer due to the COVID-19 pandemic.
5. Groceries delivery apps:
COVID-19 is a life-threatening risk and you or your family members cannot afford to go out and buy groceries at this time. There are several grocery delivery apps such as Walmart, Dunzo, Safeway, etc. which deliver everyday essentials such as groceries, milk products, etc. Now even all food delivery apps have taken the step of delivering groceries and other everyday essentials by tying up with other companies. So in case, you feel that you might run out of stock, order through any of these apps and get your things to reach you.
Meanwhile, here comes the list of entertainment apps that are handy during this COVID-19 pandemic.
List of Top 6 Entertainment Mobile Applications
Under the entertainment category, you have many mobile apps that you can use for fun and spend your time or change your dull mind to enthusiastic.
1. Social media apps:
This does not require any introduction because 95% of the world's population is on it already. Apps such as Facebook, Instagram, TikTok are available for watching funny videos and social cause videos, even new and old movie collections as well. Now you have apps such as Hello, Shareit for entertainment that are similar to TikTok. To get in touch with your old friends, relatives, and anyone in the world, you have Facebook Messenger, Zoom, Google Duo, etc. for seamless video calling. In case you are looking to develop app making as a business, then a social media app will help you get hold of the fire.
2. News apps:
Not many of us have the habit of watching or reading news. But this is not the time to ignore. There are live news channels available as apps in the Google Play Store app, which you can make use of and know live updates about the status of the COVID-19 pandemic. These apps will keep you updated with the spread of the COVID-19 Coronavirus around the globe and also nearby your location too.
3. Music apps:
Music apps would never fade apps in the app market. However, these apps are not unimportant apps during this pandemic because it helps you to feel relax by listening to music. Though you might be having your playlist downloads, still you get unlimited access to apps such as Amazon Music, YouTube Music, Wynk Music, Spotify, etc. Like how movies have genres to choose, similarly, songs also are of different types and you can choose your favorite ones according to bands.
4. Book reading apps:
For those who have reading as their hobby, then preferring these mobile apps like Amazon Kindle, Audible, Scribd, etc, could be the best option. They are just amazing and you can spend your valuable time reading rare books that can be found only online. Apart from that, it will be a great source for you to narrate stories to your kids on their bedtimes.
5. Gaming apps:
When it comes to gaming apps, no need to describe it further about its usage in keeping its users/players engaged. Gaming apps are an all-time favorite for many, especially for kids and adults. Now even people more than 60 years age are also playing Candy Crush Saga. This is just an online game, but you can engage yourselves with playing Xbox, any 3D video games, virtual online games, etc.
6. Video-Streaming apps:
For movie lovers here comes the video-streaming applications, as per the latest survey leading online-video streaming apps have increased their users' strength and revenue to several times during this COVID-19 pandemic. There are multiple free and paid streaming apps available for your benefit and entertainment. Netflix, Amazon Prime, HBO NOW, Hulu, Fox News, Pandora to name a few, but there are lots more to enjoy.
Anxiety Apps to Get Rid of Anxious Thoughts
Apart from those, you can find several mobile applications that help people to ease their anxiety problems. Many suffering from anxiety and stress in this COVID-19 pandemic, for those opting these below listed few anxiety apps will help to do meditation and to organize their anxious thoughts which are common during the pandemic times.
ReachOut Breathe
Self-Help for Anxiety Management (SAM)
MoodMission
Mindshift
Balance
Pacifica
Though mobile applications are not the replacement for medications, however, it will help to avail human support to get rid of those anxious thoughts without any treatment. By the way, when it comes to dealing with these anxiety mobile applications it's hard to predict how a particular app will work on everyone. However, there is nothing wrong with giving a try for a few weeks.
Conclusion:
Everyone should consider COVID-19 as a serious killing threat. Although this blog post has served you with top mobile apps type to choose, see which one helps you, entertains you, or reduces your stress. If any budding entrepreneur is reading this blog and wants to explore more about mobile app development, you can very well reach us on our toll-free number or drop an e-mail listing what you want from us so that we could help you out.
You may also like to read:
---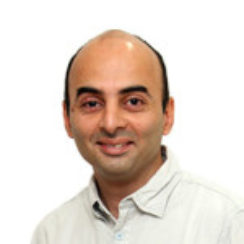 Sagar Sharma – Author Bio:

Sagar holds the position of Chief Technology Officer (CTO) at Credencys Solutions Inc. He is responsible for all the technical operations, as well as leading the company's revolutionary offerings. He is helping companies navigate the Digital journey in an Agile environment. Share your app idea at sagar@credencys.com.

Sagar has two main areas of focus – Technology and Processes. He has worked in leadership positions in various Fortune 500 companies and has been instrumental in driving success through digital transformation. He is also an enthusiastic Agile Coach.