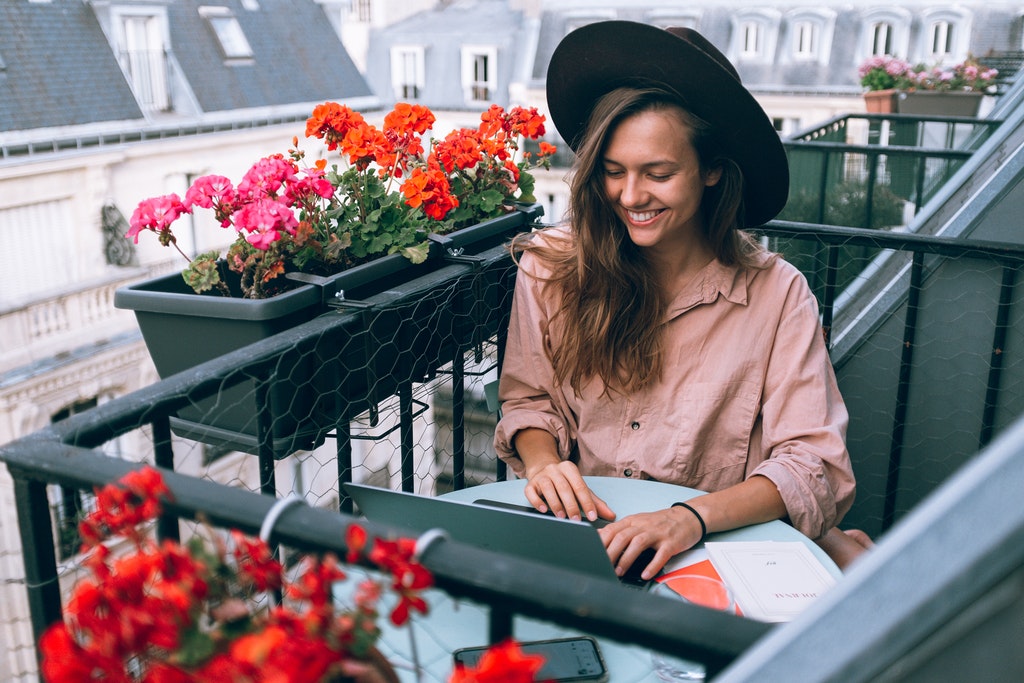 You might be running a brick and mortar business but somehow the circumstances changed, or you yourself came to the realization that you can run your business in a better way remotely. Well, if you have decided to operate your business remotely, well done – you've made the right decision. According to one survey, 81% of workers who worked onsite had the opinion that being able to work remotely would improve their attitude towards work and make them happier.
That being said, running a business remotely isn't something that you decide one day and it becomes a reality the very next day. Especially for small companies, remote working processes might not be a part of their DNA from before, as compared to other businesses that do have the right structure in place to do so. Small companies may not have the right technology infrastructure or resources to run their operations remotely.
As a small business owner, you must consider factors such as access to the servers, a reliable communication setup, etc. before deciding to operate your business remotely. Inaccessibility to important data and the inability to communicate effectively, whether it's with your employees, customers, or vendors will affect your business adversely and bring it down in no time. However, leveraging technology to its best, you can operate your business remotely in a robust and efficient way. Find some tips below in this regard.
Technology Practices for Collaboration
The first thing that should pop up in your mind when you decide to initiate or transition to remote working for your small business is how to collaborate with your team and clients. When you're operating remotely, you're not physically present with the people whom you're communicating with, and things may get a bit tricky. This is why you need to get your hands on the tools that will help you communicate effectively in your day-to-day collaborations. A good web camera like the Logitech C920S can significantly enhance your experience, along with a good quality headset and a noise-canceling mic.
Another thing you must consider is video conferencing software for holding meetings, webinars, or even interviews. Think for a moment – the difference it will make if, for instance, a company like Carpet Bright interviews a prospective remote employee over a video call rather than a basic audio call? A good video conferencing tool like Google Hangouts will give a better experience to both the interviewee and the interviewer. Other affordable options include Join.me and Zoom. We use Cisco Webex conference tool for our video conferencing needs. Videoconferencing allows you to maintain and develop a welcoming and more personal connection with your employees and clients, as both sides are able to communicate in a better way when they can see each other. Moreover, it enables you to share screens for troubleshooting and mutual discussions.
Finally, a good instant messaging platform will make your life a lot easier. Slack is a great tool for carrying out group chats with employees and stakeholders. It allows you to create dedicated channels for collaborating on different projects or tasks with the relevant individuals. You can sort your chats using hashtags and tag the concerned people whenever required.
Technology Practices for Project Management
Using technology for managing your projects better is something vital as well. After all, seamless management is something that can keep your business running successfully and give you peace of mind as well. Having countless emails in your inbox can make it difficult for you to stay focused, so apps that help in organizing and listing down your thoughts can help you greatly. Try using Microsoft To Do or Todoist to make lists of tasks that are on your mind or that need to be done. This will also help you prioritize your work and remove the hassle of making notes on sticky notes, notebooks, or your cell phone.
Trello can be used for sharing ideas and commenting on different project-related bits. For managing your contacts effectively, you should consider investing in a Customer Relationship Management (CRM) software. You have the option to try out test versions of CRMs by different companies, evaluate their functioning, and then choose one for your business. When it comes to paid software, Salesforce is one of the most well-known names in this space. In case you're limited on your budget and prefer not to invest in a CRM, there are other options available to you – LessAnnoyingCRM and Hatchbuck being some of them. But know that a CRM can be a life-saver as it takes the load off your shoulders of managing contacts, maintaining conversation and sales histories, and sharing files. So, take your time to choose the best one for your business.
Technology Practices for Connectivity
When you're working from home, you must make sure that you have a reliable internet connection at your disposal. The importance of stable and high-speed internet connectivity cannot be undermined in any way. Check the quality of your WiFi – are the signals strong enough to carry out your daily operations smoothly? If not, a signal booster can be a good investment, as it'll boost your existing WiFi signals and enhance your network coverage space. This way, you'll no longer have to worry about signals dropping every now and then at the slightest change of location.
Another aspect that calls your utmost attention is whether you're using a shared or public WiFi. That should be a big no if you're running your business remotely, holding important conversations, and sharing confidential information online all the time. Surely you would never want your bank account info or other private business data at the same time being accessed by your neighbors too! Go for a secure VPN service for added security and privacy, also providing secure endpoint access to your employees.
Conclusion
Making your small business successful while operating remotely can be a challenge, but technology is here to help. Take your time to figure out what technology works best for you from the above ideas and see your life getting much easier as a result.
You'll Also Like:
Featured Photo by Daria Shevtsova from Pexels.