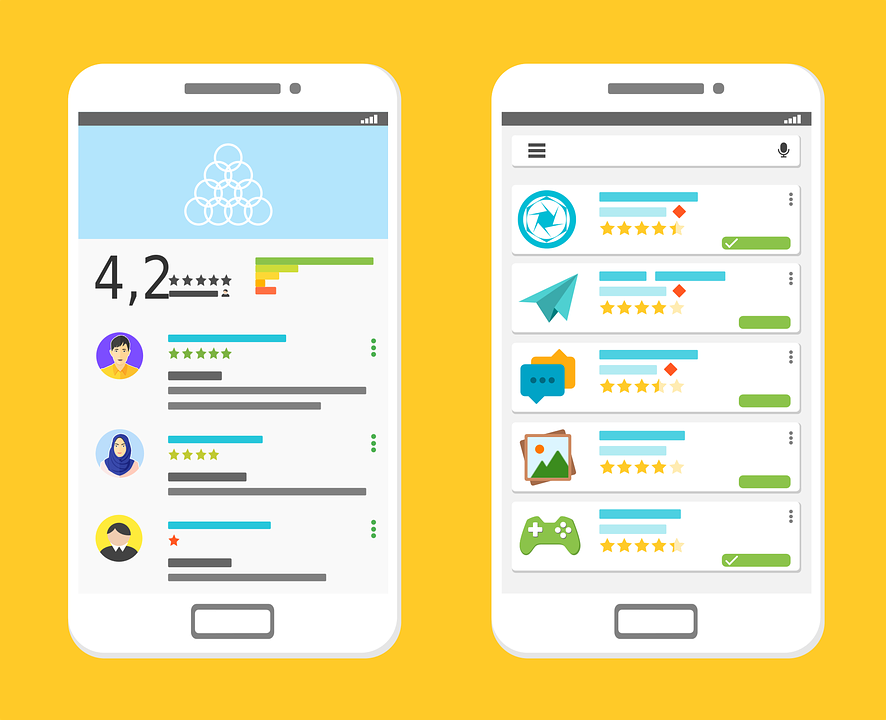 Board games are sort of making a gradual yet strong comeback. Since everyone is at home because of the ongoing pandemic, there's little entertainment left in our lives. I mean, we can't Netflix all day now, can we? So, what's better than playing a few board games to bring the whole family together?
Sadly, the thrill of tabletop games is replaced by Internet games and video games. Anyway, it isn't a dying art yet. In fact, the website Tableknight.com dedicates all its content for the wonders of tabletop games.
But, if your friends and family live remotely or if you can't get your hands on a few board games, then make the most out of your Android devices. Google Play Store has the best board games that are fun to play alone or with friends and family. Here are a few of these games.
1. Tsuro
Do you want a new gaming experience each time you play? Then this tile-based board game is for you! In Tsuro, players set their tiles in squares as they move while trying to block their opponent's path. It includes a solo-mode and an online multiplayer mode, which includes up to 8 players.
2. Catan
The list would have been incomplete without mentioning the classic board game, Catan. Previously referred to as The Settlers of Catan or Settlers is a strategy-based, multiplayer game where players must make settlements to win 10 victory points.
3. Splendor
Splendor is a simple game where players are gem merchants of Renaissance collecting gems and building their empires. The goal is to collect the highest number of prestige points. It includes single-player and multiplayer modes.
4. Ludo King
Ludo King is a fun strategy-based board game. It's played between 2-4 players with 4 different tokens assigned to each player. The tokens are moved by rolling the dice, and their end goal is to reach the board's center. Meanwhile, your opponents try to send your token back to the starting point.
5. Carcassonne
This tile-based German board game played between 2-5 players, where players try to complete roads, cloisters, and cities. The mobile version of Carcassonne features in-app purchases that add new elements to the game, but they're optional.
6. Ticket To Ride
If you love trains you must play Ticket To Ride. To win, players must complete challenges, build the longest railroad, and earn the most points. This game is great for people who enjoy a little bit of competition.
7. Galaxy Trucker
Take all the fun and excitement to space with Galaxy Trucker. In this game, players build powerful ships and then dodge the hurdles in space such as meteors, pirates, and even smugglers. Sounds fun, doesn't it? As unusual as this game seems, it's equally enjoyable.
8. Words With Friends 2
The game Scrabble's clone, Words With Friends 2, is not just fun to play but also improves your vocabulary. The game rules are simple, form appropriate words on the board, earn the most points, and win. You can unlock its additional features if you're willing to pay.
9. Raiders Of The North Sea
By playing this strategy-based game, you can experience the thrill of looting. Raiders Of The North Sea is set in the Viking Era with brilliant graphics. In this game, players raid settlements to earn points and impress the Chieftain. This game is easy to learn and teach, but difficult to master. So, if you love challenging yourself, give it a go.
10. Pandemic: The Board Game
If you prefer games which involve teamwork and travel, this is the game for you. In this game, players become members of the CDC. Their goal is to team up and figure out 4 deadly diseases and cure them before they turn into a pandemic. Wish someone did the same in real life too, right?
So, which of these best board games are you choosing to binge-play this weekend?
You May Also Like