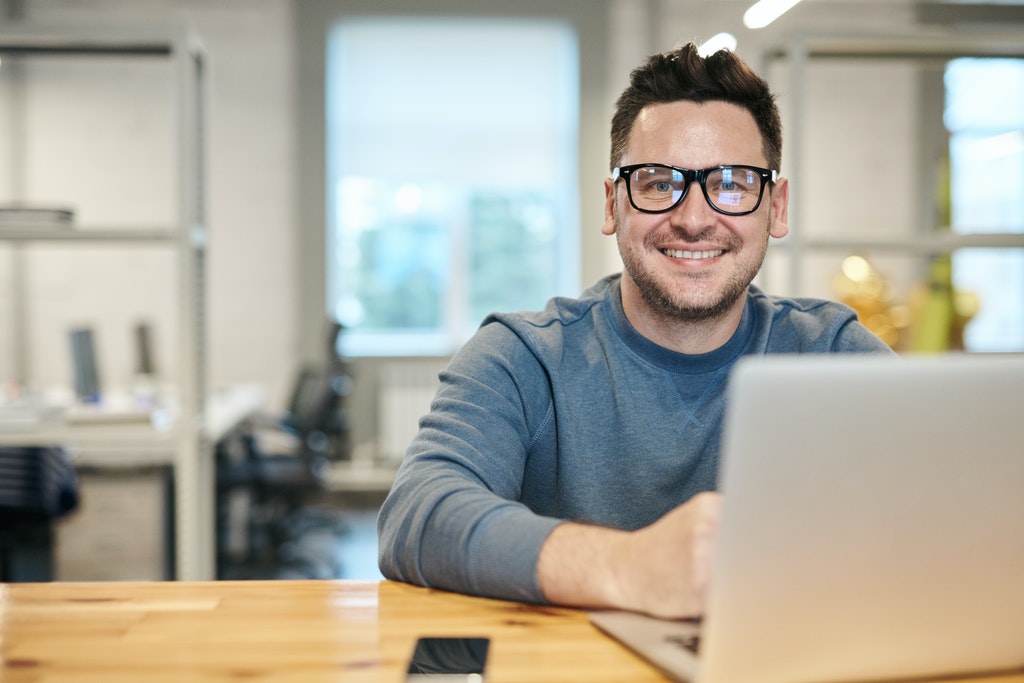 Increasingly, employers have to rely on technology, software, and collaborative tools to manage employees because of the growth of remote work.
For example, the use of an intranet is allowing employees to stay engaged and connected no matter where they're working from. Employers are using chat platforms for casual conversations that replicate those impromptu moments you might share with coworkers in the office. Video conferencing is a new way to have meetings.
What was once somewhat rare has now become the norm. Remote work was a trend pre-coronavirus, but the pandemic sped up its commonality significantly.
Now, many months into the coronavirus situation, employers have to find new ways of doing things including onboarding remote employees.
Onboarding remote employees can be especially challenging because there can be issues with engagement if you don't focus your efforts in this area.
The following are some tips for onboarding remote employees.
Be Honest About the Challenges
One of the most important things to do when it comes to onboarding remote employees is to fully understand the challenges and be honest with yourself about them. This is the only way you're going to be able to design a plan and program that overcomes these hurdles.
Frequent challenges of onboarding remote employees include:
It's more challenging to integrate a remote employee into your company culture. It's much easier to learn about culture by picking up on cues in the workplace. That's why it's important to brand your onboarding materials, and also make sure things like your intranet are well-branded and in-line with your employer brand and your corporate culture.
Establishing the norms for communication is a challenge with remote onboarding. Consider writing out standards for communication including etiquette and response expectations. Take the gray area out of it for new employees as well as established employees.
You want your remote employees to feel a sense of team and camaraderie.
Common Mistakes
Along with understanding general challenges, be aware of some of the common mistakes employers make so that you can also avoid those.
First, many people report having a less-than-ideal first day on the job, whether in-person or remote, because they didn't feel like their managers were engaged.
Not having an onboarding plan is problematic, as is not having milestones or a structure to onboarding. Remote employees, in particular, need to know what's happening every step of the way and what's expected of them.
Differentiate Between Orientation and Onboarding
Orientation is one part of onboarding, but onboarding is also much more than that. Orientation is a one-time thing. Onboarding is a strategic plan.
Onboarding unfolds over a period of time and can last for months. You should outline objectives and metrics as part of onboarding as well, to ensure it is truly strategic. Some companies are even working on extending onboarding for as long as a year after someone is hired.
Have One-on-One Time
One thing you should make sure you do with remote onboarding is schedule one-on-one time with the new hire. As their manager or leader, you need to give them that face time to let them know you're there and you're invested in their success.
This can also help them get a feel for culture more than just sending over videos or written content.
Isolation and feeling disconnected are two things that impede the success of remote workers most, and that's even worse in many cases for new employees.
You can do one-on-one time effectively via video chat if you're unable to meet in-person with a new employee.
Create a Checklist
Since remote onboarding should be strategic and well-planned, you might want to create a checklist accessible to both you and the new employee.
Some of the things to include on this checklist include:
A list of tasks that will allow the employee to learn about their new role and the goals of said role and the team they're going to be working with.
Information to create accounts and access everything they'll need, including communication tools.
One-on-one meetings with their manager and anyone else they'll be working closely with.
Goals for 30 days, 60 days, and 90 days. Each goal section should be highly detailed.
Bonding or team-building activities that are fun and somewhat casual.
Remote onboarding is difficult but certainly not impossible. It requires strategy and planning, as well as an understanding of common mistakes and challenges so that you can overcome those.
Also read: Operating Your Business Remotely: Technology Tips for Small Businesses