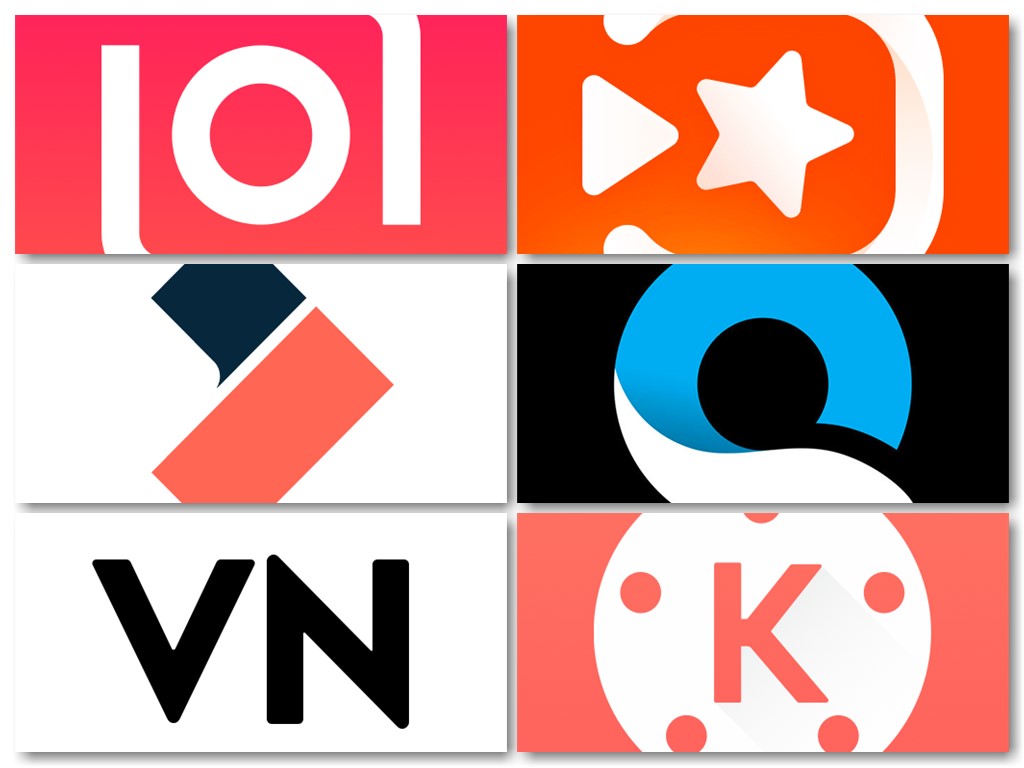 There was a time when video editing was a big deal for most of us but things have changed dramatically over the years. Video editing is the rage in the current period. Most people are finding it easy and exciting than ever before. The reason being the surge of user-friendly video editing apps on the internet. Yes, the internet is loaded with such apps these days. And most of these apps are feature-packed to lure any novice user into the world of video editing. The same thing has happened to me too. I was never ever fond of video making or editing but in recent times, it is keeping me engaged. Yes, I have been busy exploring video editing apps to find out the best one to suit my need. And honestly, I have been lucky enough to find out the best ones!
Based on my research and usage, today I have come up with a list of some of the best video editing applications for your Android device. Not sure if these apps are also available for iPhone users. You need to search for the same. Anyways, Android video editing apps are available in abundant. It was really tough for me to scan through and select the best ones though I have still done my best to put forth the best available applications for video editing on Android devices. So, here you go!
1. InShot Video Editor
InShot is currently my most favourite video editing application. I am using it on a regular basis on my Android device for creating and editing short videos. It is a no-fuss app with impressive results. You can easily turn any video into an impactful story with the available features which are good to go for any basic user while if you want to get most out of your video editing skills, you should check out the paid version.
You can also pay to add extra features instead of paying in a lump sum to purchase the app. Payment can also be made to remove certain restrictions in the app. Like I paid to remove watermark restriction in the app. I had never ever liked the idea of seeing watermark in my final output. In fact, it is a turn off for most of us who like to create professional-looking videos.
InShot is a basically a freemium app. To unlock all features, you can go for the pro version which costs Rs.190/month, Rs.650/year and Rs.1,950 (one time purchase).
For more info on InShot and to download it, please visit: InShot Video Editor on Google Play.
2. VN Video Editor
VN Video Editor is a pretty new find for me. The reason why I decided to give it a try is because of one major benefit which is rarely seen in a video editing app. The ability to export videos without watermark. Yes with VN Video Editor, you can easily export all your videos without watermark. Isn't it great?
Apart from no watermark videos, the app is similar in functionality and features to any other video editing application. You can cut, trim, split, zoom, crop, reverse and perform all basic video editing in the app.
One thing which had caught my attention was the ability to create round shape videos. This was something new as I had mostly seen videos created in common canvas sizes – 1:1, 16:9, 9:16
VN also has its own social network where you can share your work and engage with other users just like on any other social network.
For the first time users, VN also provides a tutorial course on how to use the app for video editing.
VN is a completely free video editing app. Download and get started here – VN Video Editor on Google Play.
3. Quik Video Editor
Free and Fantastic: this is how I would describe Quik video editor. Unlike most free video editors Quick is a feature-rich mobile video editor app with the coolest user interface. I simply love it for the adorable templates it comes with. These templates let you create your videos in seconds with all the bells and the whistles. You can also easily create amazing photo slideshows by using these templates. And of course, you do get an option to remove Quick watermark from your exported videos.
4. FilmoraGo Video Editor
FilmoraGo doesn't need any introduction. The video editing app is currently the most popular choice among YouTubers. FilmoraGo to me is one of the most user-friendly, feature-rich, robust video editing applications available on the internet today. I have myself been learning it and using it for video editing. And I have to say that it rocks!!
FilmoraGo is a very nice application for mobile video editing. The features are more or less the same as any other mobile video editor. Watermark in the exported videos is a huge turn off though you can get rid of the same by paying for the removal of watermark.
Apart from the watermark removal, you can also browse through their store to purchase any other required features like collections, filters, overlays, elements, titles, transitions, openers, etc.
Get started with FilmoraGo here – FilmoraGo Video Editor on Google Play.
5. VivaVideo Video Editor
With more than 10 million downloads and an outstanding rating of 4.4, VivaVideo truly stands out from the rest of similar mobile video editing apps on the internet. VivaVideo app is a complete package for video editing professionals, though watermark in the final output is very disappointing.
The only way out from any limitation is to sign up for a monthly or annual subscription. You should definitely go for it if you are looking to make the most of your video editing skills. Otherwise, the unpaid version is just fine for basic video editing.
VivaVideo was my first experience in video editing when I had purchased an Android smartphone for the very first time. It was a nice experience then and now, VivaVideo has evolved into a powerful video editing application. You should definitely check it out if mobile video editing is your hobby or profession.
Check out the complete details here – VivaVideo Video Editor on Google Play.
6. KineMaster Video Editor
I am pretty new to KineMaster video editor. The only reason why I decided to give it a try is because the app is categorized under Editors' Choice on Google Play Store. And believe me, I wasn't disappointed. The thing what I liked the most is the KineMaster's user interface. It may appear overwhelming to first time users. But if you are aware of the basics of any video editing application, you may soon get comfortable with the app.
Like several other video editing applications, KineMaster too is feature limited with the basic version. In order to experience the app to its fullest, you must go for the paid version which is again a subscription-based model.
With KineMaster, you can definitely take your mobile video editing skills to the next level. There are several tutorials to help you master the video editing app. Plenty of such tutorials are available on YouTube. Here is one such tutorial on how to edit video using KineMaster.
I hope I have provided all necessary information about KineMaster. You can start editing videos in KineMaster here – KineMaster Video Editor on Google Play.
You May Also Like: