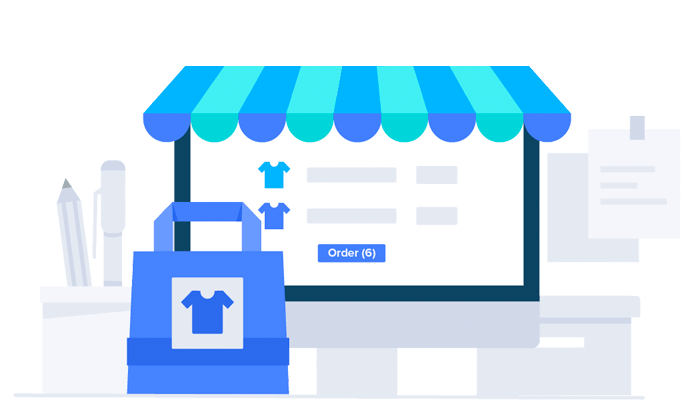 Within the first few months of 2020, the retail industry had to undergo drastic changes to advance sales and devise marketing plans. Driven by the need of the hour, the e-commerce industry has transformed how consumers connect with brands and enable people to meet their needs with ease.
As a result, the e-commerce sector has been booming and it is estimated that by 2022, the global e-commerce market will reach a colossal $5879.1 billion. Online stores like Pinduoduo that stays on top of its game gets to make the most of this rise. Helping to stay in tune with the consumer demands and technological advancements, this article lists the top technology trends that are currently shaping the industry.
Technology Trends That Help E-Commerce To Strive
Smarter Chatbots & 24/7 Assistance
Consumers are bound to have queries and they prefer to have more intelligent interaction with the shopping platforms before making a purchase. Previously, this was possible only within the limitations of call centers but now smart chatbots have taken over. Presently, around 47% of the population favor using chatbots to get a personalized shopping experience.
Unlike in the case of call centers, the customer does not have to stay on hold to get their answers. Use of chatbots also means that the online store can assist round the clock. In other words, with the advent of smarter chatbots, customer satisfaction is ensured.
Besides customer service, these chatbots help in generating business as well. With the help of improved customer relations, interactive chatbots create a brand image that attracts more buyers. Conversational chatbots deployed on the retail platform as well as on social media pages boost sales drastically. Thus, chatbots providing 24/7 assistance is a trend that every online store should incorporate in 2020.
Image Search & Voice Search
With the popularity of voice assistants during the 2010s, almost 13% of the US customer population had been using voice searches and now, in 2020 including a voice search option is non-negotiable. Not everyone uses a monitor and keyboard to make their purchases in this age and businesses need to adapt to this.
Image search is another significant opportunity for companies to capitalize on. When online stores have product images with descriptive titles and alt texts, Google search crawlers help the consumers with their search and direct them to the home webpage. Additionally, well-annotated and indexed images also help in reverse searches. So, when a potential buyer image searches an item, Google steers the customer to related sites which makes way for easy shopping.
Besides, online businesses with voice recognition technology and quality images that understand Google's algorithms increase the traffic and lead to better sales. Moreover, the use of voice and image searches are predicted to grow at least 55% by 2022, so it is high time to get on board with this trend.
Augmented vs Virtual Reality
Augmented Reality and Virtual Reality are pathbreaking technologies that are changing the ways businesses function. Making online shopping more intuitive and user-friendly, these techniques are employed by e-commerce platforms to increase customer satisfaction and brand awareness.
This advanced technology helps in creating virtual showrooms for the customers. In other words, interested people can view the capabilities and features of the product in a virtual landscape like they do at a physical store. Buyers can try the products virtually which reduces the chances of customer dissatisfaction after the purchase. AR and VR also help in maximizing sales and cutting down customer costs.
The most notable benefit of making use of AR and VR is that they reduce the instances of cart abandonment and persuade the customer to go through with the purchase. By engaging the buyer's attention through virtual experiences, retailers can build a better brand image and, at the same time, formulate new marketing strategies.
Mobile Experience
The entire e-commerce industry witnessed a massive increase in business with the use of mobile devices. Sales through mobile devices have increased by 15% since 2016 and by 2021, it is estimated to increase by 73%. Without cashing in on this trend, many retailers are losing out on precious potential sales and customers.
Sites that render well on mobiles rank higher in Google searches. The algorithm prioritizes web pages that are easier to use on mobile and the businesses with pages that fail to meet these standards rank lower and lose out to competitors.
Also, with the popularity of digital payments, webpages that do not appeal to the customer on a mobile screen lose sales, customer loyalty, and brand image. If the store's webpage is not easily accessible, the attempts of marketing via social media pages also become futile. Thus, a well-designed page that works perfectly for desktops and mobile screens, that loads within 3 seconds of clicking and includes, vibrant content boosts the sales dramatically.
Real-Time Shipping & Tracking Information
When customer expectations keep increasing, one way to satisfy them is with efficient order management. It has been studied that almost 97% of online shoppers prefer to track their purchases throughout the shipping process.
Providing real-time shipping and tracking information increases the transparency between the buyer and the seller. Keeping the customer in the loop with their order leads to receiving better reviews as well. Moreover, maintaining control over the order fulfillment gives the seller the benefit of minimizing issues and increasing the customer's brand loyalty.
Besides, this helps the company cut down on customer costs and exerts less burden on the customer support team. Taking care of customer inquiries takes time and resources. By providing regular updates on the shipping process, the online business can reduce the efforts put in without lowering the quality of service.
More Payments Methods
Having more than one payment method simply means that the e-commerce platform will have a larger customer base. With the benefit of contactless payment, many online businesses were able to provide quality service during COVID-19.
Integrating multiple mobile payment solutions into the business model guarantees customer satisfaction. Also, it has been seen that customers take advantage of mobile wallets, as they store information, like shipping and billing addresses. This way they are more likely to spend more during shopping and also turn to become long-term customers.
Also, with easy checkout processes, cart abandonment is significantly reduced. With adequate security measures, the inclusion of multiple payment methods only boosts the sales of a platform.
Final Thoughts
Learning how to make better sales and marketing strategies is an ongoing task. Online businesses need to keep up with trends to meet customer expectations. Staying in touch with technological progress makes e-commerce ventures successful and sophisticated.
You May Also Like