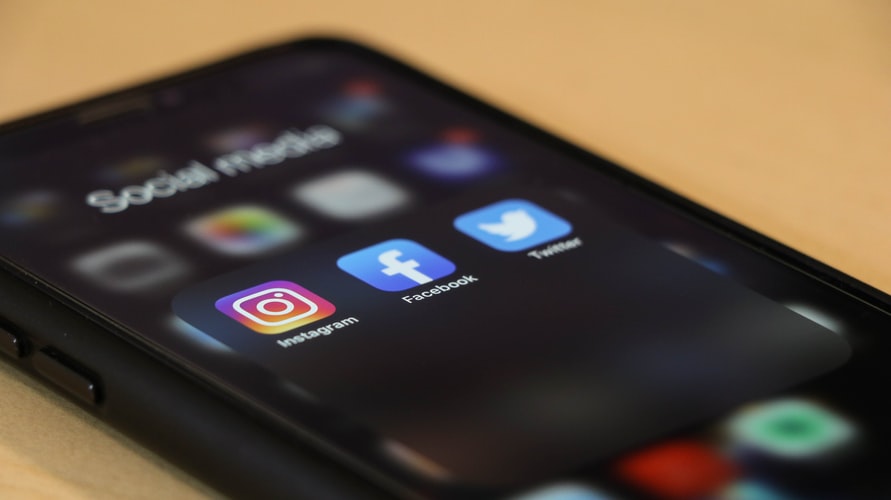 Social media has been steadily rising the past couple of years, but rather than losing popularity, it's still growing exponentially.
Have you ever walked down the street, only to realize that almost everyone has their phone right in front of their face? They're usually so focused on social media or news feeds that they don't realize what's happening around them.
But is it a bad thing? Well, everything has pros and cons, and so it goes for social media. But we can all at least agree on the fact that the internet and social media has provided a wide range of benefits.
And that's what we'll be discussing today, the benefits that social media provides. This is our list of why social media is now an irreplaceable part of our collective lives.
Efficiency in Communication
Most parts of the world have access to the internet, which means an automatic efficiency in communication. We understand that life gets busy and complicated, and it isn't easy to keep up with our friends or family members.
This is where social media steps in to provide lasting relationships. You no longer have to make a long distance call to family and friends to get updates about their lives. Now, all you have to do is follow them on social media, and a like or comment will let them know you're keeping up.
Additionally, many consumers now contact businesses through their social media accounts. They can promote a product or service they like on social media or let a company know they were disappointed with their product; they can even let other potential customers know by posting a short review on social media.
We feel this is the biggest reason behind Apple's success. Of course, their products speak for themselves but why do people keep coming back to Apple? Because of their customer service. It's professional, efficient, and fast, and no matter where you are in the world they respond quickly to product issues.
A Platform for People to Voice Their Views
There was a time when people were afraid to speak up for societal issues, whether for themselves or others? Social media has broken this stigma. There's more than one social media platform on the internet, which means more than one option for you to share your views.
Young people especially have started developing a voice of their own. They now display confidence when standing up for their personal beliefs. But how did this happen? When you are able to see that you're not the only one who feels a certain way, it provides the confidence boost you need to carry on.
Social media has allowed young people to build a unique skillset that past generations didn't have. They are learning how to present themselves in public, through their voice and actions are fighting for what matters to them. These personal skills are vital in today's political climate.
The youth of today are taking part in impactful social networking events, and they do this by staying up-to-date on social networking sites. Social organizations will target their audience through various social networking sites to raise awareness for their causes.
Today, so many young people have become content creators and social media influencers by having been inspired by other individuals just like them online. From police brutality to LGBT rights to bullying to racism, people now have a platform where they can speak up to hold governments or individuals accountable.
Branding and the Ability to Track Your Competitors
Branding is one of the most important uses of social media. You'll hardly find a brand that isn't representing their products or services on social media platforms. By now, we've all concluded that social media has the ability to reach the masses.
A company's reputation and the impression it gives to potential customers can be greatly enhanced, or diminished, through the use of social media.
It's important to understand that every social media platform varies in terms of target audience. Every brand has a different way of tailoring their message to the public, there's no fixed formula or method of doing so.
The ability to interact across various social media platforms has enabled brands to discuss what matters most to their customers. This is where the decision making starts, by taking customer needs into consideration.
Let's also not forget that social media allows us to track the competition. Most companies will usually take inspiration by monitoring and learning how their competitors adapt to changing trends. In fact, 59% of marketers actively utilize social media platforms to create a form of support to reach their business goals.
Making the Most Out of Social Media
Every business has their own unique set of goals and their own way of measuring success. Social media is the one platform that helps us achieve those goals, but it's vital to know what your core beliefs and values are.
In fact, there are so many amazing movies that you can watch from FirstEnergy's digital TV package deals such as The Social Network, The Internship, and many more that show how social media can be used to reach one's goals.
Begin your journey of success on social media.
You may also like to read: