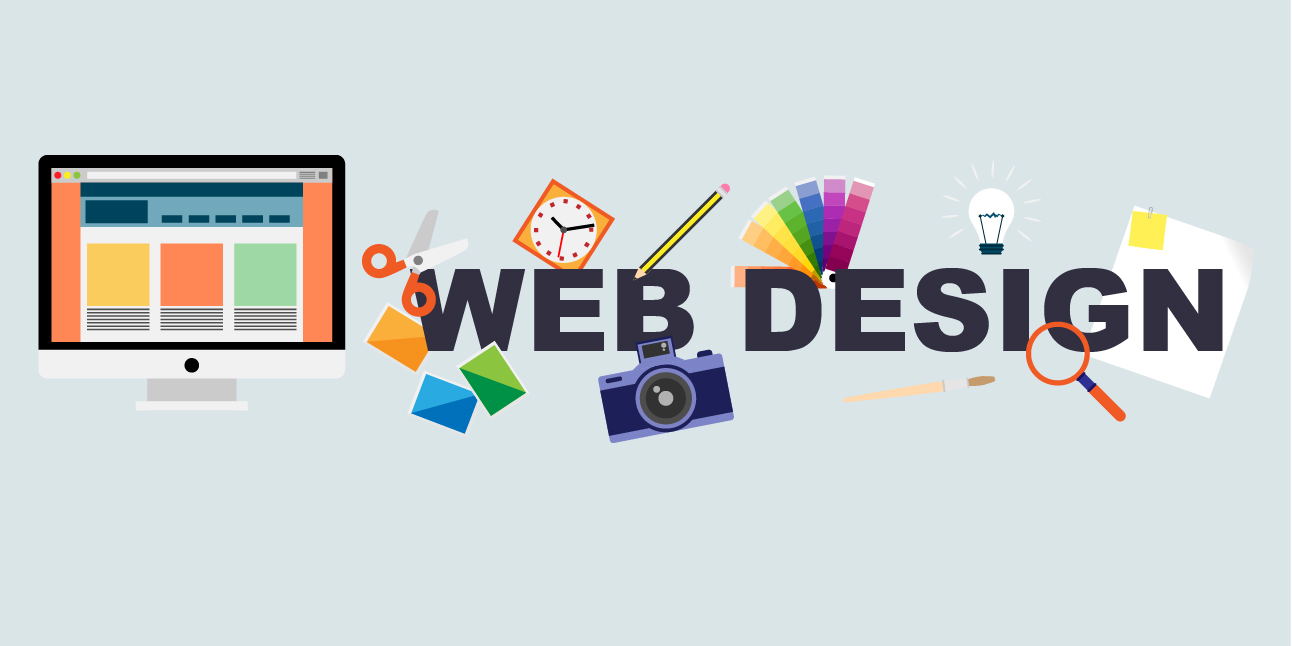 Website designing is highly rewarding, but, at the same time, highly time-consuming. However, it would help if you learned new website tricks so that you can revamp your business. It not only transforms your business but also enables you to cut competition in the long run. However, you should know that the number of features you add it will take more time to develop your business website. Therefore only when you learn the web design tricks can you create an excellent website to impress your clients in no time.
Listed below are some tricks that can help you cut your competition –
You should always create a website keeping the global factor in mind. Do not make website design or content specific to a particular region. Of course, you have to adhere to the target audience, but at the same time, everything should have an international appeal. The more international you remain in your design, the better it will be for you to reach a large audience. Moreover, do not ignore the mobile responsiveness of your website. Before you upload your website, you must ensure that you undertake a mobile-friendly test to understand whether your website is mobile-friendly. As most people use mobile phones, it is indispensable that your website remains compatible with various types of mobiles.
The website should have a good speed
Speed is a significant consideration when you create a professional business website, as most of the users would like to use websites that have good responsiveness. If your site does not load in a short time, then the visitors might lose interest in your website. They might even get frustrated; therefore, you should undertake various checks to understand how quickly your website loads. You may also hire a technical professional to undertake suggestions to speed up your professional website.
Your site should be easily accessible
Be prudent enough to make a domain name related to your business and is quite attractive and catchy. Many entrepreneurs even go for multiple domain names to capture a large number of audiences. Thus, you can consult a professional to understand what can make an effective domain name that explains your products and services and grabs users' attention. Ensure your website gets updated regularly to ensure that you do not become redundant in a competitive market. You can even enhance your website so that people who have vision impairment can also use your site, thereby expanding your clientele base. A simple way of doing this is by giving an option to increase font size on your website.
Strategically place your contact information
You must place your contact information so that visitors can quickly contact you because, ultimately, most of the business depends on how visitors reach you. If the users find it challenging to get you, then you might lose your target audience. One smart way of putting your contact information is at the landing page's top to remain visible to the visitors. You can even put social media links to connect customers as social media connection also creates a good impact on the customers.
Do not lose focus from your audience
The content on your website must try to appease your target customers. Suppose you have content that is not relevant to your target consumers. In that case, the content becomes meaningless, which means your content should be easily readable and up-to-date to convey the right message to your target customers. It should also compellingly explain your products and services to the customers.
Undertake various test before uploading a website
You need to undertake tests to ensure that your website is compatible with different internet connection types. Moreover, your website should load fast so that visitors do not lose interest. You can use graphic-intensive images but do not load your website with too many photos that would slow down your site's speed. Instead, you should focus on providing more lucrative information that can help the visitors. You should also test your site on different browsers.
Sometimes it is interesting to see how your professional websites appear on different types of web browsers. It is quite evident that not everybody updates the browser regularly, so your website should remain compatible even to obsolete and latest versions of web browsers alike so that users can take full advantage of your website. Moreover, it is imperative before you upload your site, you should undertake a test to see whether all the functions of your website work correctly, such as registration, check out, etc.
Explore the benefits of the website analytics tool
There are multiple web analytics tools provided by digital marketing agency Auckland, which will help you find out how many visitors you get each day and how much time they spend on your business website. You must study these website analytics tools to understand why visitors are leaving your site early and what is attracting visitors to your site. If you get too many abandoned shopping carts, you should know that there are specific reasons for it, and you have to find out the causes and work on them so that you do not get an inadequate response from your consumer.
Make your website an extension of your brand image
The experience of your customer on your website will reflect their perception of your business. If visitors get frustrated by using your website, they would not like to become loyal customers. It would have a very negative impact on your brand. Therefore, it is straightforward for you to design your website attractively, but at the same time, you should think about the customer's experience on your website. It should get created so that whenever users visit your website, they find it enjoyable and productive.
In a globalized world where people increasingly use digital platforms as a means of interaction, you have to ensure that your website has attractive and productive designs. A good website can create a powerful impact on your prospective clients. In order to have a great website think carefully before hiring the agency. It is a must to book a consultation and to discuss everything in detail. Besides that, you should take into account the prior works done by the agency so that you can realize the quality of work that this or that agency can do for you.
You may also like: