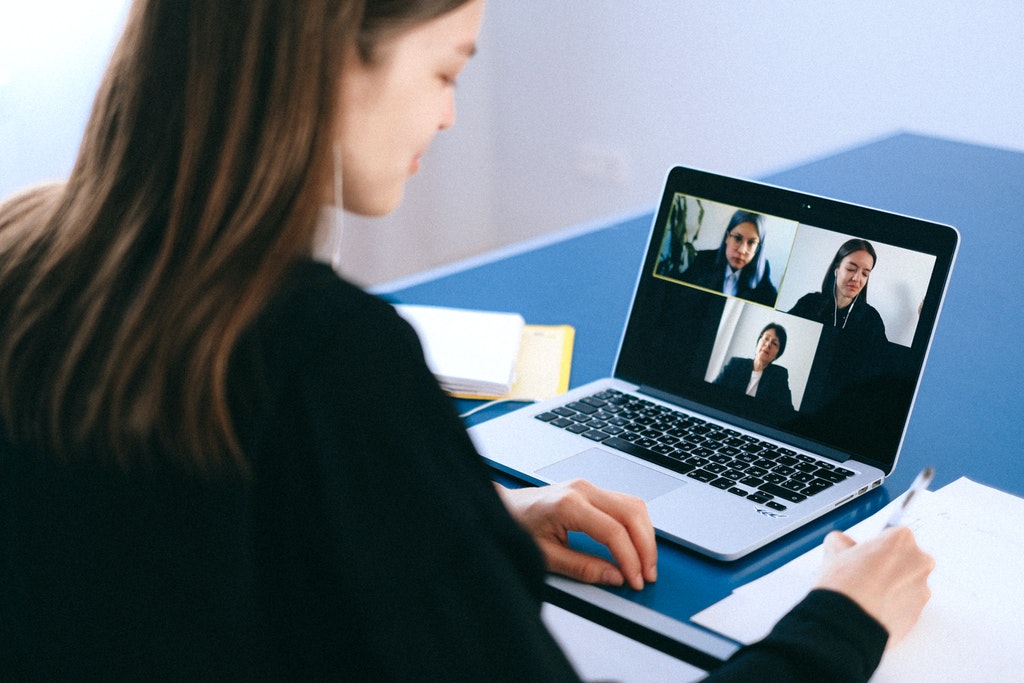 Video conferencing has been around and popular for many years already, but 2020 saw this tech grow exponentially as so many people had to stay at home during the (ongoing) global pandemic. That trend isn't likely to change anytime soon, either.
Video conference calls are essential for business purposes for big companies and sole proprietors, contractors, small businesses, and other organizations. Plus, of course, it's also how many of us now stay in touch with our family and friends and even participate in job interviews when in-person opportunities are less available.
If you're not happy with the solutions you've been using or put off joining this tech revolution and have now accepted it's time to jump on board, you need to find the right software for your needs. Here are some top contenders to consider.
Zoom Meetings
It's the name – and now even a verb – that has been on many lips over the last 12 months: Zoom. Zoom Meetings proliferated over 2020 as more and more people turned to "Zooming" to catch up with work colleagues, clients, family, and friends.
This video conferencing and message solution designed for desktop and mobile devices is quick and easy to set up. Many people like it because it can support up to 1,000 participants in a meeting at once. The software also provides quality HD video and audio and has a range of scalable features to suit varying needs.
Users can save meetings locally or to the cloud, arrange for transcripts with searchable text, and share screens for helpful collaboration. There's a chat function so participants can write questions or comments as meetings progress or even share files and links. Customers who use Gmail, Outlook, and iCal can enjoy automated scheduling, too.
The bottom tier is free but still feature-rich. It allows users to run a meeting for up to 40 minutes, with up to 100 people joining the chat. For businesses and other organizations, the higher tiers have various extra handy tools.
Plus, Zoom has decent security built-in, with encryption for both meetings and shared files. Having said that, many people did find their Zooms taken over in 2020 as hackers focused more on these kinds of online conversations as increasing numbers of people started using such software.
Often these break-ins occurred due to user security gaps, though, by people not keeping their computers or networks secure. As such, no matter which platform you choose, be sure to set up a comprehensive security suite in your home or office to protect against external threats.
Microsoft Teams
If you're a regular user of Microsoft 365 and often need to organizer webinars or large meetings, you might be keen to utilize Microsoft Teams. It allows digital conversations with up to 10,000 participants, and for pairs or small teams, too.
You can arrange video or audio meetings within the application and easily schedule and share invites among your organization or other groups through Microsoft 365 programs. Plus, external guests participating in chats can join from their standard web browser without downloading the Teams tool.
Microsoft's full range of features for this digital tech also includes screen sharing, chat functionality, background blur technology, call recording, and live captions. Many customers also appreciate that Microsoft Teams allows them to join calls from pretty much anywhere, with the software working on desktop computers, mobile devices, and with Bluetooth conferencing headsets.
GoToMeeting
GoToMeeting is another product worth considering. This standalone web-conferencing service provides screen-sharing, the ability to boost call and image quality, and one-tap invites. It also boasts a lower basic level that provides most of the software's standard features, including the ability to have up to 150 participants.
This all makes the program worthwhile by itself, but on top, add the additional mobile-friendly benefits. GoToMeeting allows you to set up and start a conference from your smartphone, which is incredibly handy if you travel a lot or are out of the office much of the day. There are separate mobile apps for both iOS and Android systems, too.
Google Meet
Another product to put on your watchlist is Google Meet, formally known as Google Hangouts Meet. Being part of Google's Workspace productivity platform, it's a handy conferencing tool for those who use the tech behemoth's software solutions throughout the day, such as Google Calendar and Gmail.
This video conferencing solution is designed more for business needs than individual ones, so keep that in mind. There are dedicated apps for mobile users, plus a specific dial-in number to ensure line quality and lowered risk of call drop-outs.
Being able to converse freely online saves time, money, and energy and allows people to meet and talk who might otherwise not be able to due to distance, health concerns, lockdowns, or other restrictions. However, it's essential to find the right tool for your needs, so compare options closely and do your research before settling on a top choice.
Featured image by Anna Shvets from Pexels.com.
You May Also Like: