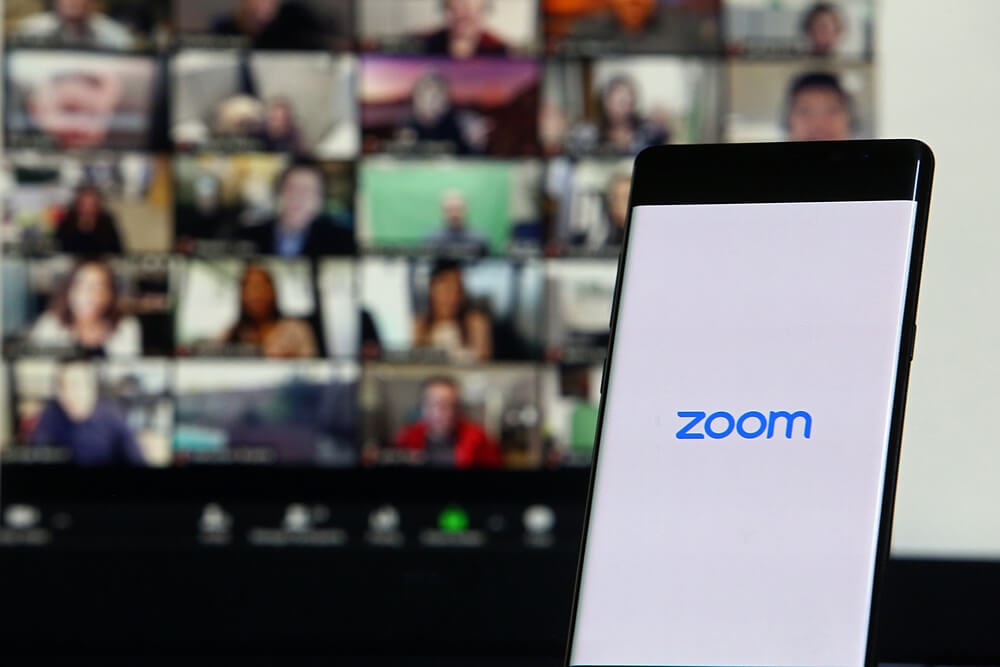 As the COVID-19 crisis continues, a considerable number of people are still working from home. An unavoidable part of the whole work from home routine is video conferencing and online meetings.
Zoom is probably the most popular video conferencing tool, as businesses use it every day. And it's not just businesses anymore; schools, courts, churches, and many other organizations rely on Zoom to connect with others.
However, the platform received some security criticism, and a Zoom class-action lawsuit has been filed. Read on to learn how it affects your workplace and what you can do to make your meetings more secure.
Zoom Controversies
Although Zoom is an app used by millions of people in all parts of the world, its rise has been accompanied by security and privacy issues. Some people have decided to file lawsuits, and there has been some recent progress in those cases.
So, what's the problem with Zoom?
Privacy Concerns
Zoom class-action lawsuit states that the platform failed to protect its users' personal information and shared this data with third parties without consent.
Plaintiffs claim that Zoom disclosed personal information such as device type, time zone, location, phone service provider, and unique device identifier, which were all used to target people with advertisements. The software was collecting this information and sending it to companies like Facebook without disclosing it in the company's privacy policy.
The class-action lawsuit claimants state that millions of clients have been affected by this practice and believe they are entitled to compensation. They refer to the California Consumer Protection Act (CCPA) and related laws and think Zoom violated them.
Zoom addressed those allegations quickly and removed a part of the code from the iOS app responsible for collecting and sending information. They assured their users that privacy was a priority, and they also presented future steps that will make sure nothing like that happens again.
Security Problems and Zoom-Bombing
The platform utilizes an encryption model that should provide maximum security, and all information can only be seen by the sender and recipient. However, some people have questioned it, as they believe that the platform's growth has not been accompanied by improved security.
We've also seen a trend called Zoom-bombing, where an unwanted guest would enter meetings and disrupt them with threatening language, pornographic, or hateful content. The FBI quickly warned about these events and encouraged people to take internal steps to prevent unwanted individuals from hijacking their video conferences. Plaintiffs claim that Zoom should be held responsible for these issues.
Other Issues
There have been other allegations against Zoom, starting with negligence and escalating all the way to unfair business practices. Some investors hope to sue Zoom for inflating its customer base to improve the company's reputation and increase the stock price.
With the beginning of the pandemic, Zoom quickly gained millions of customers. They reported that the number promptly went from 10 to 300 million daily users, but it was later discovered that the number was related to meeting participants, not users.
Some investors believe they have been misled into buying company stock at an artificially high price, which is why they decided to file a class-action lawsuit in the state of California.
What's the Status of Zoom Class-Action Lawsuit?
If your business has been affected by Zoom, you can join a class-action lawsuit and seek compensation. However, the class action has recently lost momentum as US District Judge Lucy Koh recently dismissed several parts of the class-action case.
Zoom took a stance that the company wasn't responsible for the occurrence of Zoom-bombings, as they can't control the behavior of their users and how they use the platform. The judge confirmed this and stated that although these events are truly horrible, it's the Zoom-bombers who are responsible, not Zoom.
Zoom is mostly immune to Zoom-bombing lawsuits under Section 230 of the Communications Decency Act which holds bad actors, not communications providers, responsible for misconduct. So if you or your business has been affected, your options are slightly limited.
The judge also dismissed claims against privacy concerns and stated that the plaintiffs failed to prove that Zoom was collecting and selling their information to third parties.
Despite all this, these security issues have sparked a debate about businesses and their responsibility in all this.
How Do These Zoom Lawsuits Affect Your Business?
Since many businesses mandate using specific tools in their day-to-day operations, the Zoom case opened a lot of questions regarding potential employer liability. Although such a possibility hasn't been mentioned in current Zoom litigation, it seems possible that employees could sue employers if a mandated app harmed them with inadequate security and privacy measures.
Remember, even if you are working from home, you are still working. So, businesses need to make sure the security and privacy of their employees are always on a high level. In fact, many experts warn that people working from home may be more prone to security and privacy issues because big offices often have protocols that prevent any outside threats.
That's why employers should thoroughly review a companies' privacy policy before recommending a tool to their employees. If the security and privacy standards do not meet the requirements, employers should use other apps with adequate security characteristics.
Making Zoom Meetings More Secure
Your workplace can employ some rules to ensure the safety of your Zoom meetings. Nobody wants unwanted guests lurking in the background, listening in on the important business talks, or interrupting your conferences.
Here is what you can do to prevent Zoom-bombing:
Require a password to join a meeting.
Turn on the waiting room. Zoom has a feature where a host can manually approve each participant in the conference and remove unwanted guests.
Once all attendees are in, lock the meeting. This prevents any more people from joining in.
Don't share your Zoom conferences on social media platforms.
Create a separate ID instead of the personal meeting ID for public calls.
Set that only a host can share screen and files.
The Bottom Line
The whole Zoom saga has highlighted the importance of the security and privacy of employees working from home. Many businesses have taken additional steps to ensure the safety of their data and that all the information stays within the company.
As for Zoom, it looks like the company addressed all concerns quickly and took additional steps to prevent future safety and privacy issues. We are yet to see the outcome of the Zoom class-action lawsuit.
You May Also Like to Read