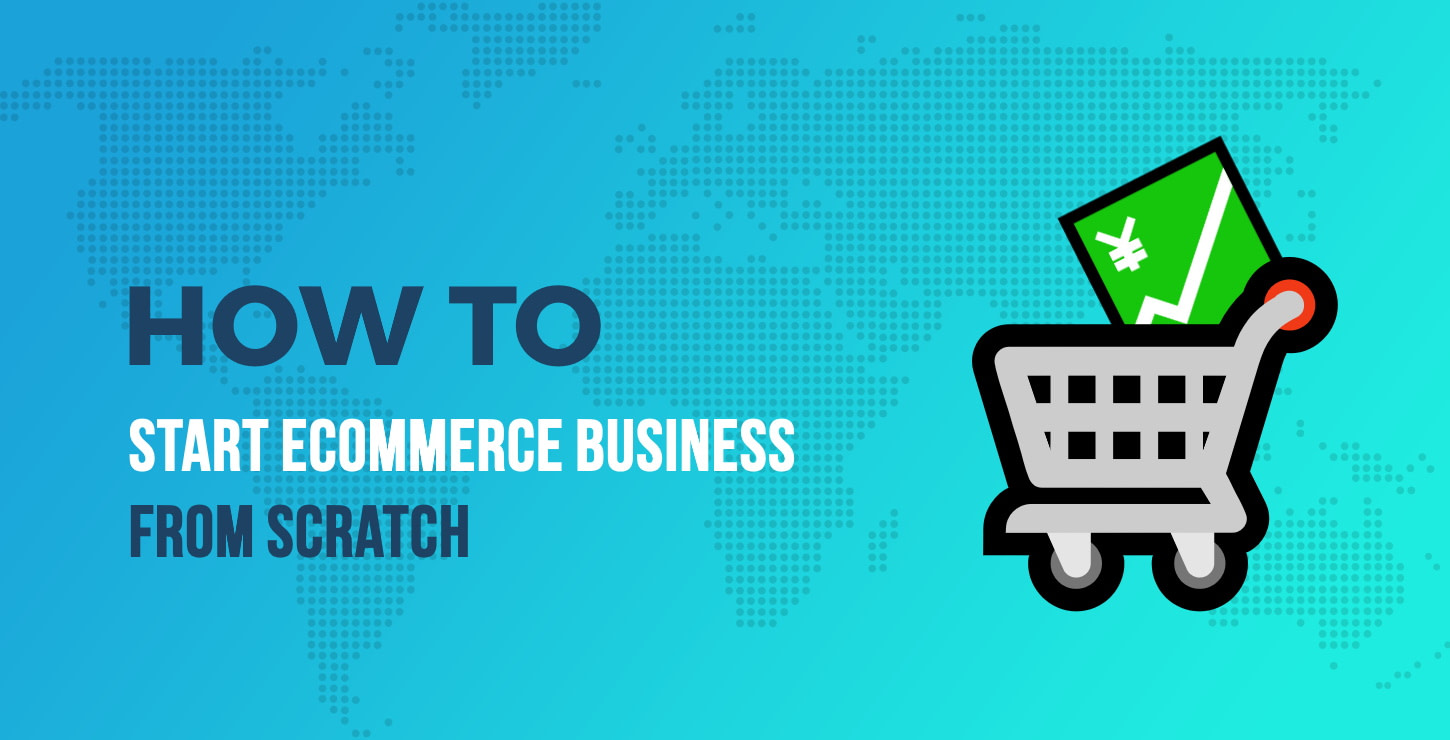 It sometimes feels as if everyone is now running their own online business. Now that setting up a website that you can sell from is easier than ever, that is not really a surprise. The problem is that although it has never been easier to launch a business, running it successfully poses the same difficulties that it always has. According to research, up to 90% of all internet-based businesses fail within 120 days, so what are the successful 10% doing? If you have got an idea for an ecommerce business, here is our handy guide to follow that makes it much more likely that your online store will not only be a success, but continue to see growth long into the future.
Have a Plan
The main mistake that most people make when it comes to launching an ecommerce venture is failing to have a plan. Just like a traditional business, taking the time to set up a business plan is crucial. You may not be using it to entice investors or get bank loans, but a business plan is a lot more useful than just that. A good business plan will force you to think about elements of your business that you might not have yet considered. There are so many business plan templates available online that there is no excuse not to write one long before you launch your online business. Do your customer research, check out your competitors, and fine-tune your niche. Consider if you want to start from scratch in the first place, or if you can pre-qualify for a business loan to acquire a vetted, pre-existing online brand. Do not forget to set business goals so that you have clearly identifiable milestones that will let you know how well your business is performing.
Branding
Once you know what your business is going to be and who its target audience is, you need to think about branding. It is easy to overlook branding, and most people assume that it is something that is only really relevant for big corporations. The truth is that even the smallest business will benefit from branding, and it is not as difficult to get right as you might think. As well as your company logo and color scheme, take the time to think more about the tone of voice that you will use to communicate with your customers. Look at how differently Nike communicates with its audience (confident, inspiring, and focused on competition), compared with how Harley Davidson (aggressive) does. Build your brand and take the time to develop a brand guidelines document so that you never make mistakes with it.
Choose Your Platform
There are more ways to build a website than ever, and many platforms are dedicated solely to ecommerce stores. Shopify, BigCommerce, Wix, and SquareSpace are all very easy to use, and you can sign up and start selling very quickly indeed. The real problem is choosing which one is right for you and your online store. That is going to depend on you and your business. Do not just sign up for the one that you have heard of first. Take the time to take a step back and look at all of the pros and cons of each platform. Even just a few hours of comparing the top ecommerce platforms will give you a much clearer idea of which one is most suitable for you. If you simply leap onto a platform without doing your research, you increase the chances of making a mistake that could cost you.
Build Buzz
Marketing is going to play a big part in your ecommerce tasks, but it is not something that you can wait to start. If your marketing campaigns start on the same day that you launch your business, then you have already made a mistake. Ideally, you should begin marketing before you start selling. That can mean a month before your official launch, or even a week. The point is to start building a buzz about your products, services, or your business. That is why having your website ready, your branding established, and your target customers and competitors identified is so vital. There are lots of ways that you can do this. You could release videos showing you working hard behind the scenes, team up with a few social media influencers, take pre-orders, or even start running social media ads. Let your target audience know that you are coming and start generating excitement.
Marketing
Once you have launched, the hard work starts. Now, you have to make sure that everything runs smoothly while also making sure that you know as much as you can about marketing. Your marketing is going to take up a big part of your daily life and may often take you away from business tasks that you think are more important. If you think you are going to struggle with the marketing side of things, you can always outsource specific tasks or even the entire marketing process. However, there are plenty of learning resources and online guides that will walk you through marketing step by step. The key areas to focus on for ecommerce marketing are:
Content
Video
Email newsletters
Social media
Moreover, consider investing in custom boxes and packaging as it is the ultimate sustainable marketing strategy for any business. It can help target the right audience, strengthen your clientele, and protect your company's culture while boosting its branding. With the increase in online retail, businesses are finding that they need to think outside the box to stay competitive. Get these right and your online business will be much more likely to grow than fail.
Keep On Learning
You have learned how to write a business plan and build an ecommerce store, and you understand the importance of email marketing and how the right content will attract potential customers. However, all entrepreneurs need to make sure that they never stop learning. The ecommerce landscape is just as susceptible to shifts in trends as any other business, so you need to keep on top of what is working and what is not. Keep updated on your brand's niche/sector, so that you spot new trends and adapt them to your own purposes. If you are using a platform like Shopify, there are lots of guides available that will highlight the best ways to increase store sales. If you want your business to be a success, then you should take some time every day to check out your industry, learn new skills, and keep up to date on new sales or marketing techniques or new products that are going to make a splash.
Launching an online business might be easier than ever, but it is still a challenge to run one and make it a success. Build the right foundations and do not rush to make your first sale. Take your time, and your ecommerce venture will be much more likely to be a success.
You may also like: