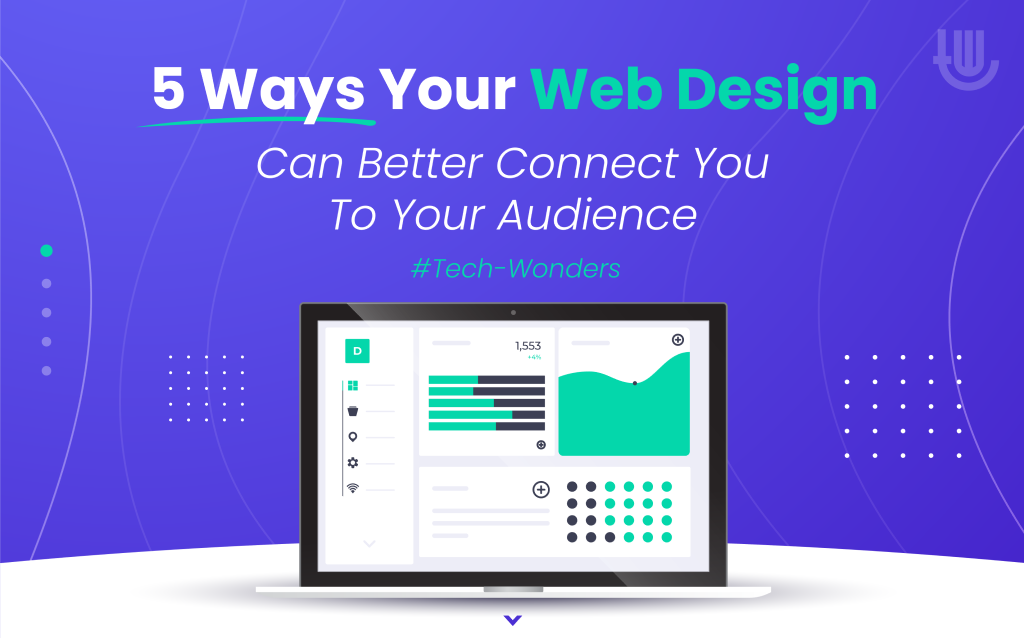 Did you know that your web design determines whether audiences connect to it or not? It is so much more than what content you have on the site.
Ask yourself these pertinent questions:
If you were the target, would you spend time on the website?
Do you find it engaging and interactive?
Are the pages easy to navigate?
Is the information readily available?
Our article will delve into ways web design can help connect you to the audience.
1. Focus On the User
Talk to any web design company worth its salt. They will tell you that they focus on providing the best user experience (UX) for the end-user when coming up with a design.
It starts by understanding the target market. The insights make it easy to come up with the different elements for the website. Such include fonts, images, color, and so much more.
Let's take the example that the website is for millennials and Gen Z. The web designer has more leeway with creativity. They can, for example, apply some of the latest trends to generate more interest. Such include the use of retro fonts, dark mode, 3D visuals, and other animations.
Older audiences and business executives prefer professional-looking websites. They tend to be very clean and minimalistic.
But, it doesn't matter which target audience you are designing the website for. There are some basics that you must stick to. Such include:
Fast loading pages because the reality is no one has time to wait for slow-loading sites. There is a lot of content available for online users. You could end up sending your visitors to the competitor with low speeds. The search engines may also notice and penalize you with poor rankings.
Easy-to-navigate and functional.
Engaging and interactive.
Intuitive in how you arrange the different elements to guide the online visitor.
Awesome content that adds value. Blogs provide an excellent way to deliver such. Have a good understanding of what your audiences need. Then become the go-to source for relevant information. You establish yourself as a solution provider. In the end, you will have people flocking to your website for information.
Ensure the site is compatible with multiple browsers so that you do not limit where your visitors can get you.
If you have a website, you probably have social media accounts. Link them to your site so that you grow your organic audiences. It will help improve your visibility.
2. Optimize it for Mobile Users

Designing a website for mobile is no longer an option. Over 50% of the internet traffic comes from such devices. It makes a lot of sense because people want quick access and convenience.
If you need to search for something on the internet, your handheld device can help. You may have the best website, but you did not design it with mobile in mind. It means the pages are unresponsive on such devices. There could also be a distortion of the layout on smaller screens.
Some website designers will apply the mobile-first approach. As the name suggests, you design for mobile and then optimize for desktop. The idea is that if you can get the elements right on a small screen, it becomes easier to scale them for a larger one.
You always want to ensure that the mobile experience is even better than the desktop one.
And that's not all. Google uses mobile-first indexing when ranking websites. You can incur penalties if the user experience on mobile is poor.
3. Elicit Emotions with Your Website Design
How many times do you make a decision based on how you feel about a product or service? Without a doubt, emotions play a significant role in helping you decide.
Any messaging or branding that evokes happy or warm feelings will elicit a positive reaction from you. The same applies to your website design. You can impact how people feel by the photos, fonts, shapes, or colors you use.
Look at companies like Apple that have managed to perfect the art of creating an emotional impact with their visuals. You think modern, sleek, and professional when you see their branding.
Determine your brand personality and then bring it out in the design. Let's go back to the example of millennials and gen Z. You will get a better engagement if the design is 'cool.' It makes them want to be part of your offering.
4. Include Call to Action Buttons
Sometimes a subtle nudge is all audiences need to interact with your website. Call to Action (CTA) buttons can provide this and so much more. Be strategic about their placement so that it captures the attention of the visitor.
Think about the words to use so that you elicit the reaction you want. A new website, for example, should focus on engagement. Your choice of a CTA should encourage them to subscribe. It could be to the page or email newsletters.
If you are launching a product, you could accompany it with promotions. In such a case, create urgency with the CTA to generate interest. You could go for something like; click now to enjoy massive savings.
5. Ensure Your Website is Safe
A good web designer will advise on the need for excellent security on your website. It is imperative if you collect a lot of customer data. Start by choosing the right web host provider. Ask about what security they have to help you make a choice.
It also doesn't hurt to install extra layers of security. You have tons of options, including SSL certificates, anti-malware, antivirus, and firewalls. The security badges are an indicator that your site is secure. It helps build trust amongst your audiences and they will feel comfortable visiting your site.
Final Thoughts
It is important that when you are thinking about your website design, you have the end-user in mind. Consider it an investment to get the help of a professional web design company.
They have the expertise to give you advice on the right website design. The best UX comes with fast loading pages and easy navigation. It also helps to pay attention to typography for easy scannability.
You might also like