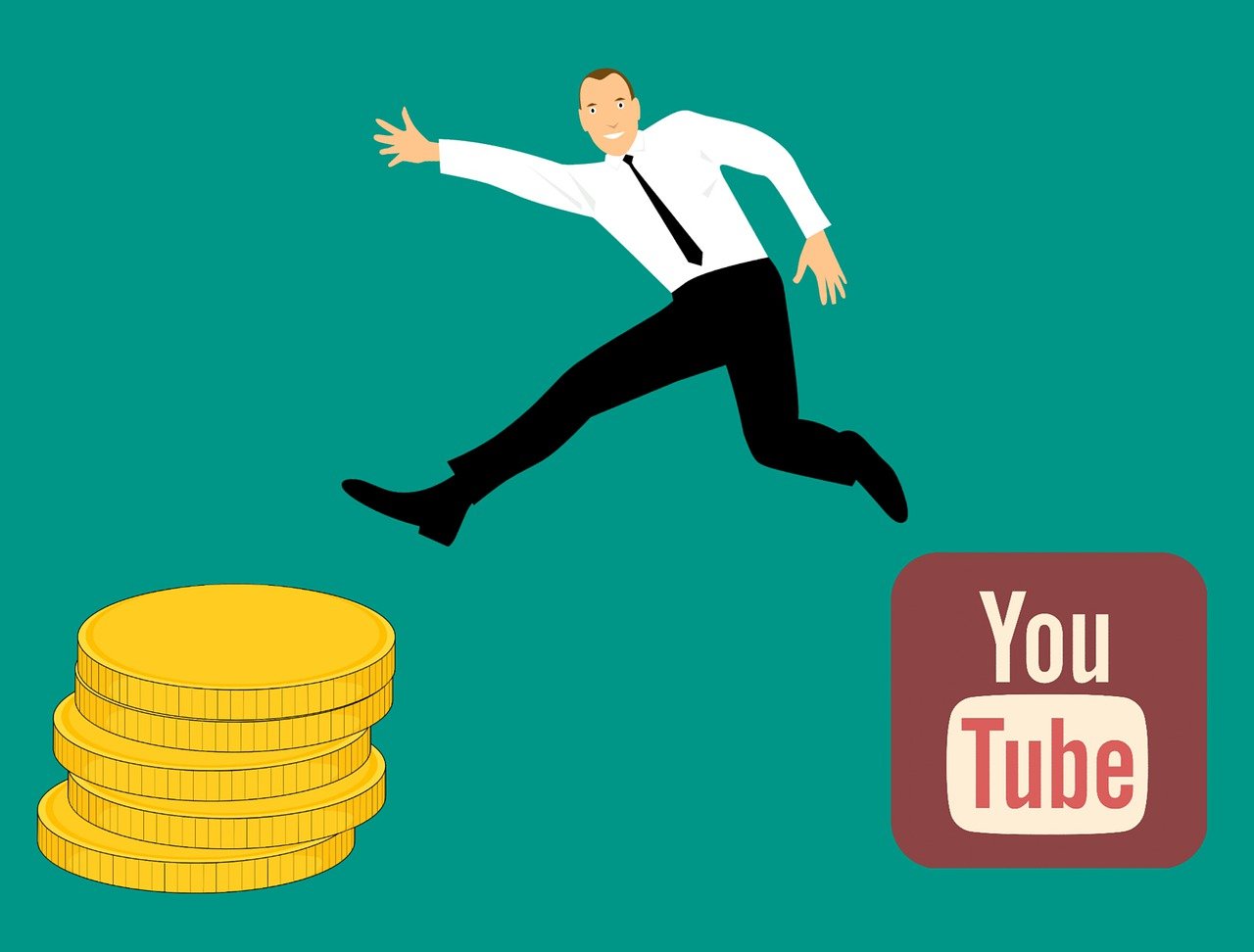 We reside in an exceeding world that is all about technology. With more than 4.3 billion users around the world, social media sites have become an integral part of our lives. One such social media platform is YouTube, which is the king of free video-sharing platforms in the world.
It is one of the finest ways to not only share your content but also earn thousands of dollars. However, only a handful of people have had success in monetizing their YouTube channel. You just need to know the right strategies to uplift your bank accounts, and one of them is affiliate marketing.
In this article, we have compiled a list of the top 5 YouTube Affiliate programs for monetizing your YouTube channel. But before that, you must be fully aware of YouTube affiliate marketing.
What is YouTube Affiliate Marketing?
In simple words, YouTube affiliate marketing is a strategy in which an affiliate link is used to promote the products and services of another company. After joining a program, the company will provide you with a link or code. You just have to post it in your video description and encourage your audience to use it. With each sale through your link, you will be awarded a commission.
Now the important part is which YouTube affiliate program to choose? For that, you must read this article till the end.
Here is a list of the top 5 YouTube Affiliate programs for monetizing your YouTube channel.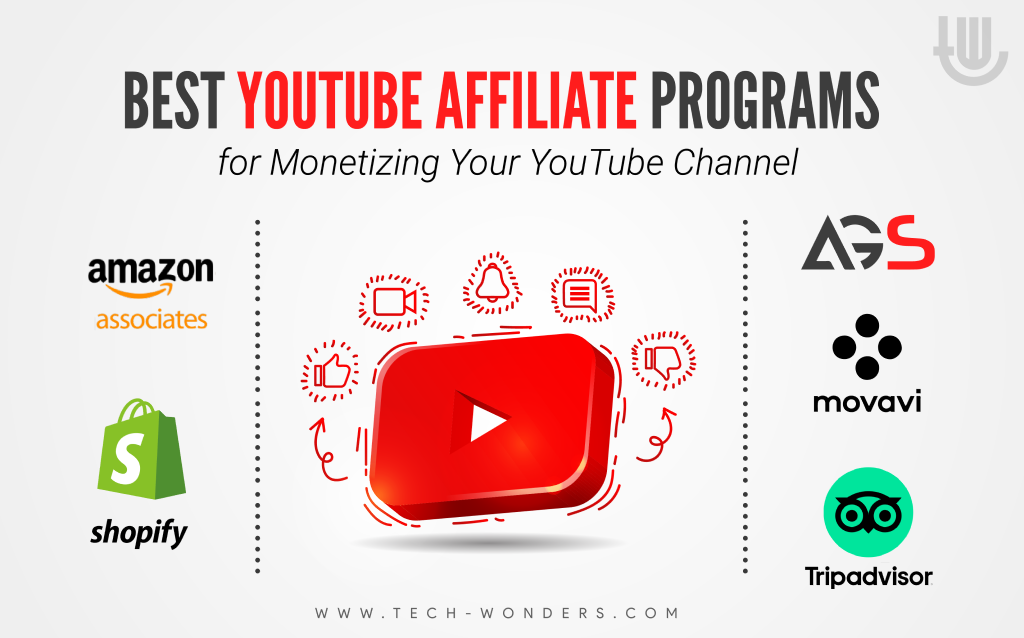 1) Amazon Affiliate Program
The most sought-after YouTube affiliate program is Amazon because of its extensive customer base. Firstly, you can find a wide range of products on this site that you can promote through YouTube videos.
Secondly, it doesn't matter what niche your YouTube channel is based on. Because you can always find something to promote on your channel. Thirdly, and most importantly, it is one of the most popular shopping websites all over the world.
By linking your YouTube channel with Amazon, you can boost up your earnings in a short period. It is also the most popular program among small YouTubers.
2) Shopify Affiliate Program
Shopify is one of the finest affiliate programs for new YouTubers. This eCommerce platform provides a regular commission to its promoters. All you need to do is establish an online shop using the Shopify affiliate program, promote your store on your channel, sell products and start earning profits in no time.
You can also earn commissions with every sale made through your affiliate link which contains a unique referral handle. The referrals made by you can be tracked with your total earnings to date.
With this program, you won't face any problems with payments, that is what makes it one of the finest.
3) Sigma Affiliate Program
This affiliate program is for YouTubers who love to make videos on makeup and lifestyle. Sigma is a leading brand of makeup brushes and other makeup-related tools. The affiliate program offered by Sigma is full of incentives and commissions.
Promote Sigma products in your videos, and start earning extra income. The sign-up process is hassle-free with fewer requirements. Also, they provide tips on how to earn more through their affiliate program.
Sigma also provides opportunities to their promoters to learn new skills by joining well-built influencer networks.
4) Movavi Affiliate Program
This affiliate program is best for YouTubers who love to inspire others to create their own YouTube channel. Because Movavi is all about video content. It is a video editing tool so you can easily recommend it to your audience.
It doesn't matter even if you are a general content YouTuber, because all you have to do is convince your viewers to buy products from Movavi.
You can tell your story for instance, how you started editing videos on this software and started gaining more views on your YouTube videos.
The other benefit is that the commission rate with this YouTube affiliate program is pretty high, initially, it offers 30% and with an increase in sales through your affiliate link it can go up to 50%.
5) TripAdvisor Affiliate Program
Travel vloggers on YouTube attract a lot of viewers by sharing their experiences compiled in a video. And people planning a vacation often browse on YouTube to get a grip on travel-related information beforehand.
TripAdvisor is a company offering great affiliate programs for such Youtubers. Moreover, YouTubers from all over the world can join as TripAdvisor also has various international affiliate programs.
The commission rate offered by TripAdvisor is 50% of the revenue generated. The sales should be made through the affiliated commerce links for the partner websites of the company.
To flourish in this highly competitive YouTube world, you need to know the perfect strategies for monetizing your YouTube channel. Affiliate marketing is one such flawless blend of strategies.
Yet another way to monetize your channel is to buy YouTube subscribers from reliable sites. However, you can always try different tactics to stand out from the crowd.
YouTube affiliate programs will not only help you generate revenues but also enhance your marketing skills.
The thing to keep in mind is to promote authentic sites, products, and services. So that you don't lose your credibility in the eyes of your viewers.
Now stop waiting, get started, and without a second thought, apply now!
You may also like to read: