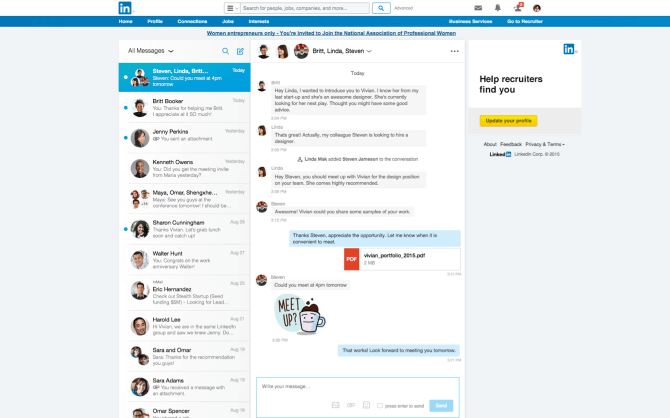 With the rapid development of technology in every aspect of our lives, it's not surprising to see if our messages are automatically replied to. It doesn't matter if you own a shop, company, or an entire industry; nothing can compare to having business connections other than LinkedIn.
But you cannot imagine yourself messaging 740 million people, nor can you analyze which of them can be helpful for you, right? That's where technology barges in and helps you by doing 70% of the work.
Using LinkedIn messaging automation tools for lead generation can benefit you by saving time, connecting with more people, and whatnot! So let's not waste any more time and dive into the article to know the benefits of using messaging automation tools for LinkedIn.
About LinkedIn Messaging Automation
Linked Messaging automation is using third-party software that can send requests, generate messages, distribute your content, and work with others, post on your profile, view and analyze profiles, etc.
Sending a personalized message or analyzing the profile to see whom to connect with is rather time-consuming and requires lots of effort. Using the LinkedIn auto connect tools feature, you can get more accessibility with less time.
Types of LinkedIn Automation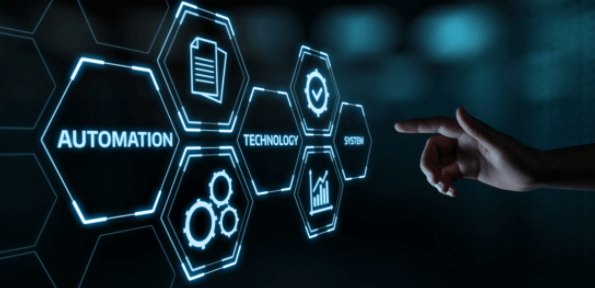 To use the LinkedIn automation tool, you should first know the types and determine which one you want for your account. Two types of automation tools are popular among the users, and they are:
Browser-Based Automation Tools for LinkedIn
Browser-based tools only work when you open your LinkedIn account using any browser. These types of tools are more like extensions that you need to add to your favorite browser to pair up with your account.
Here are the impacts of using browser-based automation tools:
The tool has its time limitation, which means you can not operate it on your browser 24/7.
It takes less time to detect browser automation tools as a third-party app cause these tools entirely depend on the browser cache.
Requires different IP addresses each time a user intends to use the automation tools. Using different IPs raises red flags in any browser.
Another con of using the browser-based tool is that you won't get your hand at up-to-date features.
Cloud-Based Automation Tools for LinkedIn
Another type of automation tool for LinkedIn is cloud-based. Cloud-based are the best option to rely on for connecting your LinkedIn account. To access this tool in your account, you'll need to log in through the automation software.
And the impacts of using cloud-based automation tools are:
Requires only one IP address for long-term use with the tool. And the software stays dedicated to one specific IP address as long as it has access.
It gets trickier to detect cloud-based automation as they do not interact face to face as browser-based does.
There's no limit for cloud-based tools; you can run it as long as you want to with your account.
The best a cloud-based automation tool can offer the user is to let them access all the updated features and safety measures.
Benefits of LinkedIn Messaging Automation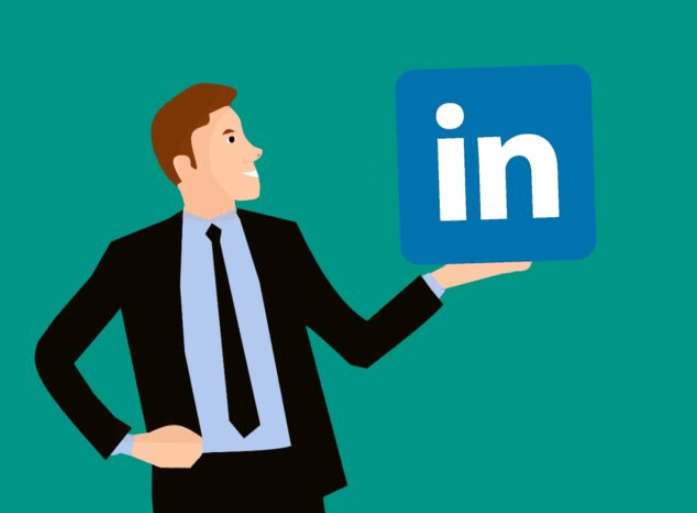 The automation tool is now taking over the LinkedIn world. Popularity of automation tools is growing like a wildfire as it saves a lot of time. Before jumping right into using a LinkedIn messaging automation tool, you should know about the benefits you will have using them.
Saves Time
Most LinkedIn users are either business persons or jobholders, which means time is as valuable for them as money. And automation tools offer you precisely the right features that save a considerable amount of your time.
Apart from typing a message, generating and replying to all the messages you get is also time-consuming and not to forget boring. Using an automation tool saves up your time by generating them independently.
These automation tools are designed to imitate human behavior and personalize LinkedIn accounts on behalf of the user.
Expanding Reach Limits
Knowing about your target audience and establishing a connection have a lot of differences. Finding a potential contact is a hard job for LinkedIn users. So using a tool makes the task a lot easier by analyzing active and well build-up profiles.
For example, Boolean expressions can help you reach the exact type of audience you want for your content.
Creates Best Outreach Strategy
By establishing and sending requests to various potential; targeted audiences, the automation tool increases the chance of reaching your business to a new height. The tool filters your connections and audience from time to time and boosts up your work into related profiles home feed. Analyzing the strategies to boost your business is another goal to reach for any automation tool for LinkedIn.
Personalization Option
Arranging one's works and posts from time to time is another hassle for LinkedIn users. Or even giving time to sort out the message type from work inquiries, company inquiries, etc., is not easy to answer in a short time.
But enabling the customization options saves up your time by taking over the arranging and sorting messages from type to type.
Tracing Analytics
Some basic social site metrics are the only way you can compare or get info about your content and its effectiveness over audiences.
Automation tool expands the matrix limit to have a better overview of the contents and how it's impacting the audience.
Building A Network
All the profile analyzing, content boost up, and automatic messages only serve one particular goal- building a solid and independent network for your work or business. Brand promotion done by automation messaging will only succeed if the eventual result is a loyal base lead.
Conclusion
The right LinkedIn messaging automation tool for lead generation can save hours and resources for you. However, there are specific rules to apply if you want to use and have the best work efficiency as the outcome of the messaging automation tool.
The tool may show the result at a slower pace, but as time goes by, you'll see the result. Sadly, LinkedIn Prohibited Software and Extensions identifies the automation tools as third-party apps and illegal. But it's safe to use until you're involving the apps to do any illicit or gray area task.
Feel free to share your thoughts and whether the article was helpful or not in the comment box.
You might also like