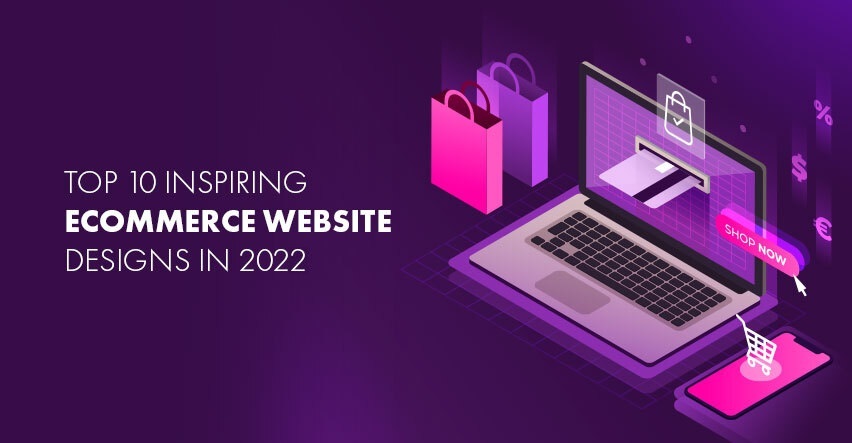 After covid-19 B2b ecommerce got significant success as compared to b2c platforms. The profit margin of different b2b websites surges rapidly within the 2 years. Now, prominent retail companies are investing in B2b businesses because of high profits margins.
Forrester's research in 2017 predicted that b2b ecommerce businesses will have worth more than 1.2 trillion by 2021. But in 2020, the total worth of the b2b marketplace was 14.9 trillion. It is interesting to notice that the market value of the b2b marketplace is five times greater than the b2c market.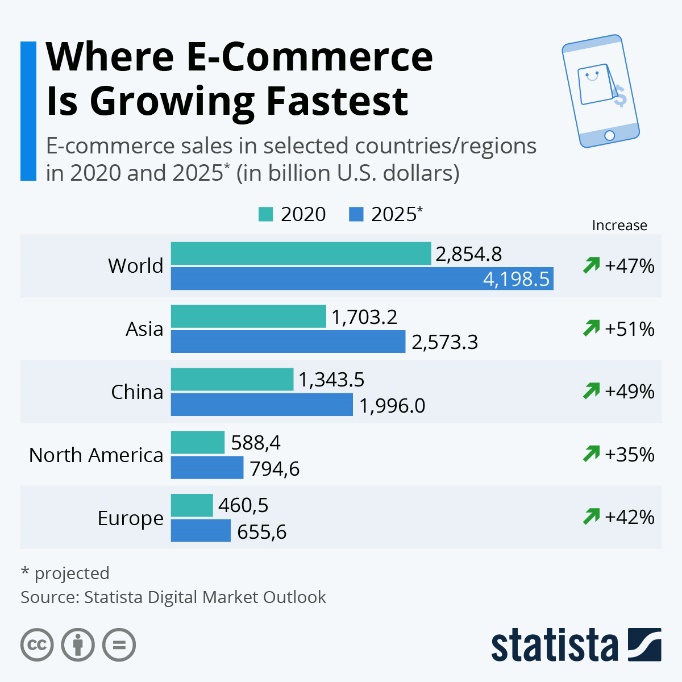 Top 10 B2B E-Commerce Website Designs
If you want to do a startup business, you need to have a good website design. Visually appealing website design can attract more customers. Read this blog to learn about the top 10 b2b ecommerce website designs that you can consider for your website.
1. eWorldTrade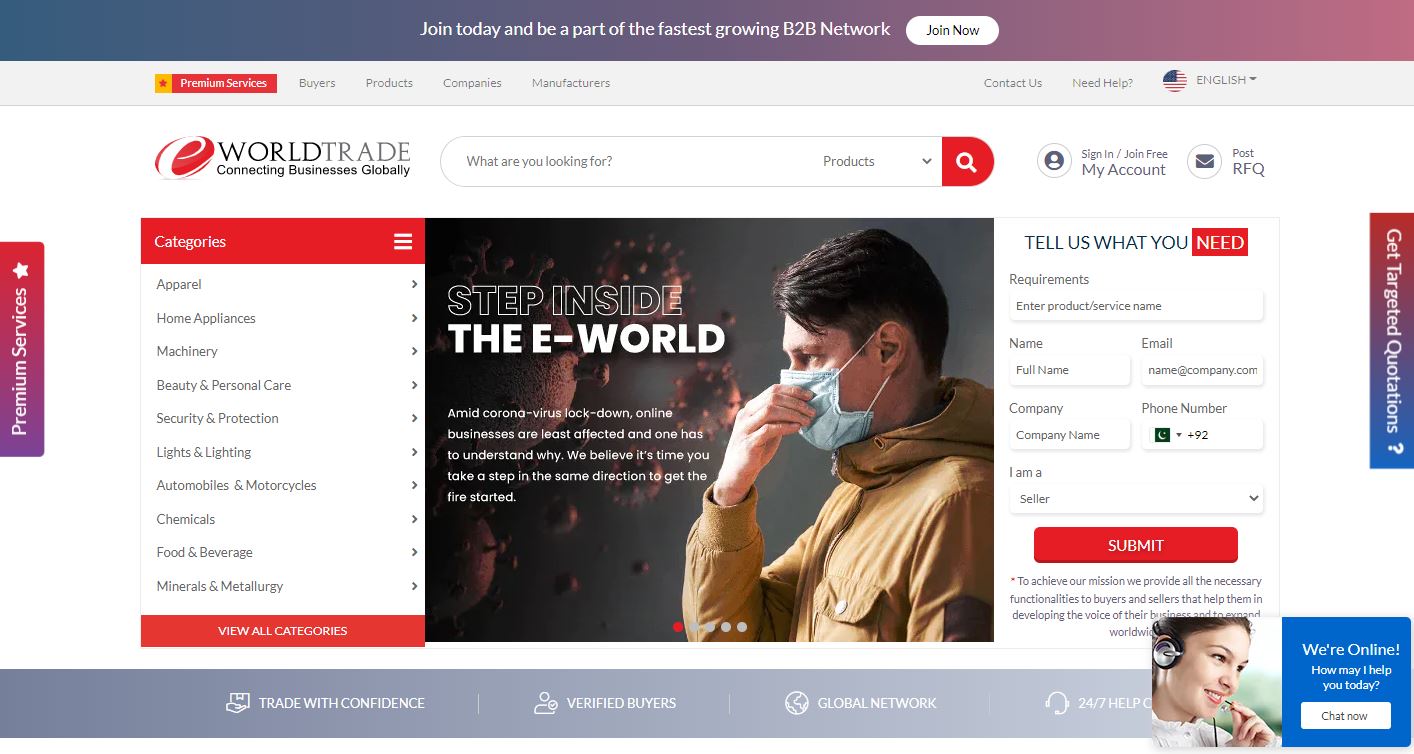 For the last 10 years eWorldTrade is considered one of the leading b2b marketplaces. Retailers and buyers from all over the world use this platform. This marketplace offers a fair and easy-to-use policy for both buyers and sellers.
Almost half a million registered members use this platform for trading. For catering to strict competition, e-world trade facilitates its buyer and seller by providing them with a digital trading platform.
Why should you choose eWorldTrade website design?
Good customization features
Sleek design
Use of good source image
Mobile friendly
Offer flexible payment options
AI integrated Chatbot to communicate directly with users
Offer personalization of business
Call-to-action button
Product visualization is easy
Offer products in several categories
Safe to use for both buyer and seller
2. Alibaba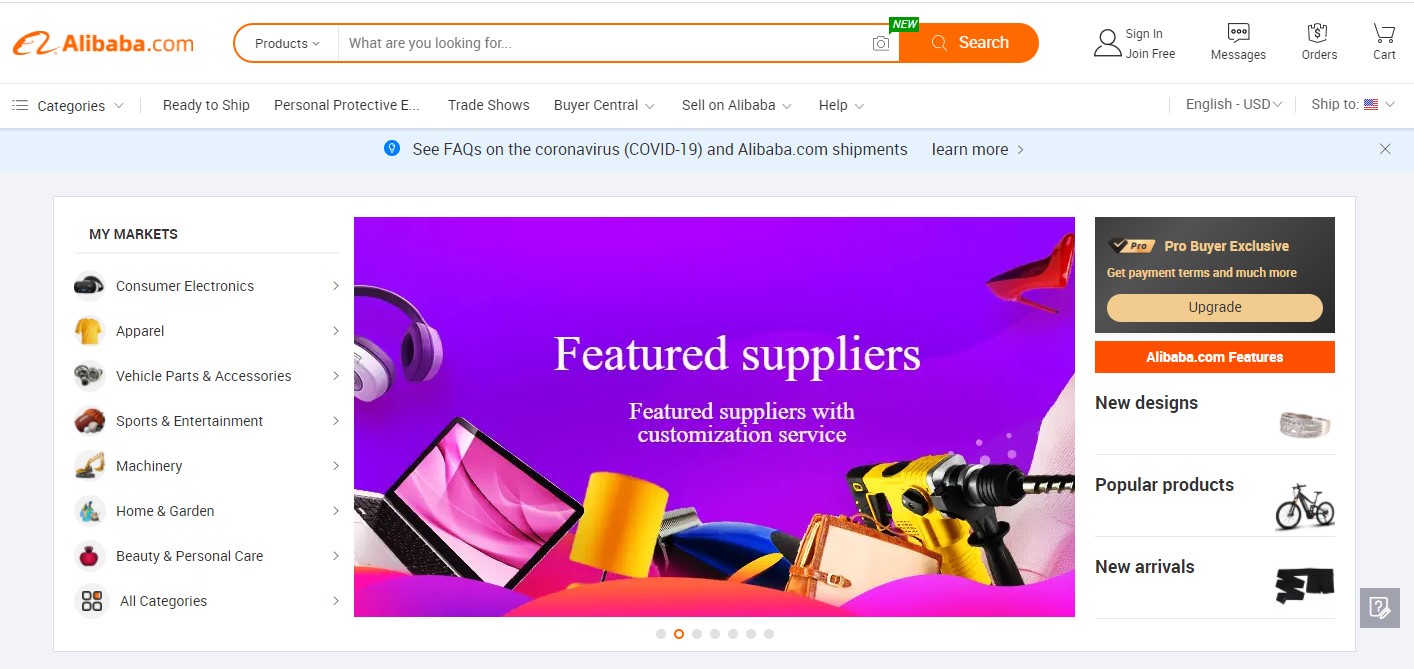 Alibaba offers services to buyers and retailers in the b2b marketplace for the last 20 years. Established by Jack Ma, it is considered one of the biggest b2b e-commerce marketplaces. Alibaba provides a platform to all wholesalers, retailers, and buyers. Because of this reason, buyers and sellers from all over the world use this platform.
Alibaba is based in China but permits merchants from different countries to sell their products under various distinct categories.
Why you should choose Alibaba website design?
Offer multiple categories to sell products
Offer discount on bulk orders
Extensive price range in similar categories
3. Amazon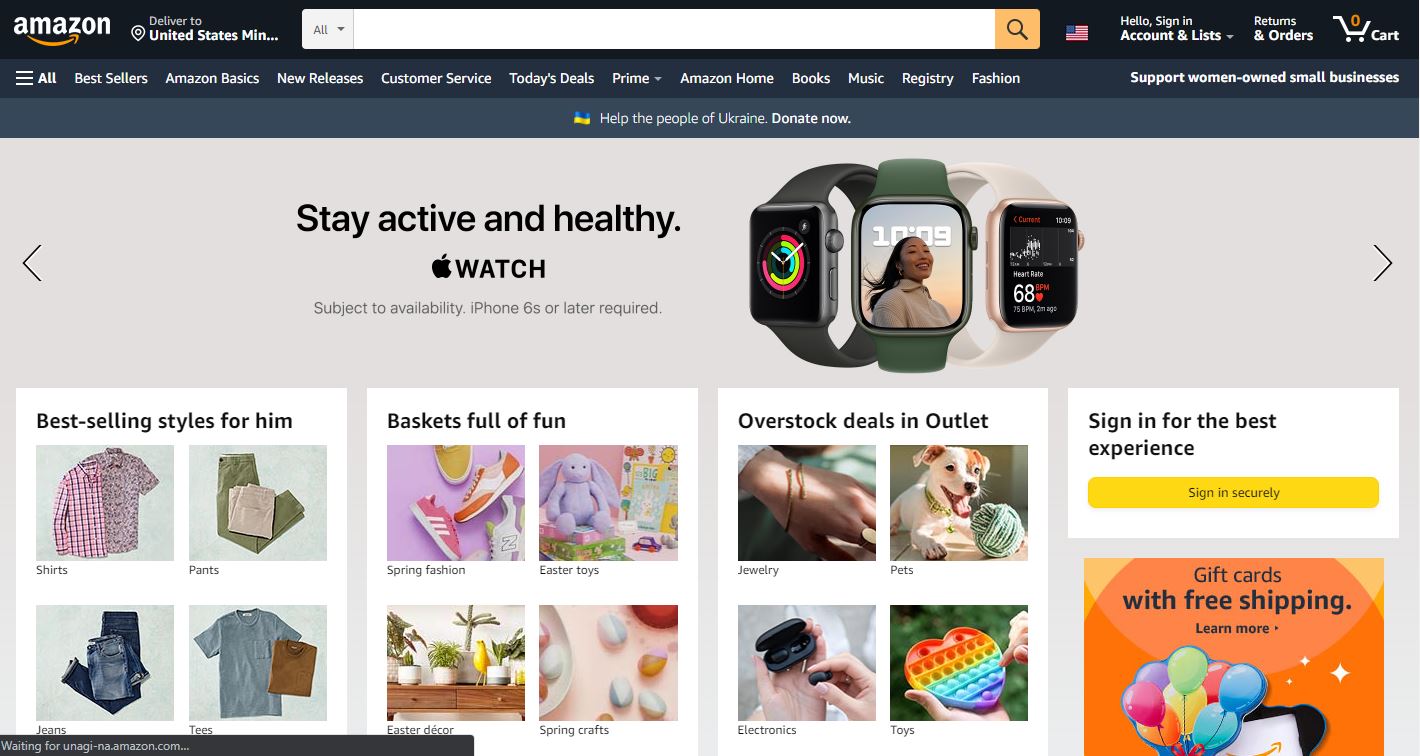 Jeff Bezos established Amazon in 1994. Now it is one of the leading e-commerce b2b marketplace with more than 2.73 billion monthly visitors. This platform provides b2b as well as b2c e-commerce services.
Amazon provides a platform for sellers from different countries to sell their products. The major categories include books, technology, electronics, and clothes. The main reason people prefer to buy products from Amazon is because of its easy-to-use features.
The best feature of the Amazon website include:
Large range of categories
Simple design
Provide an easy user navigation system
The upgraded user review system
Availability of authentic product pictures
4. Walmart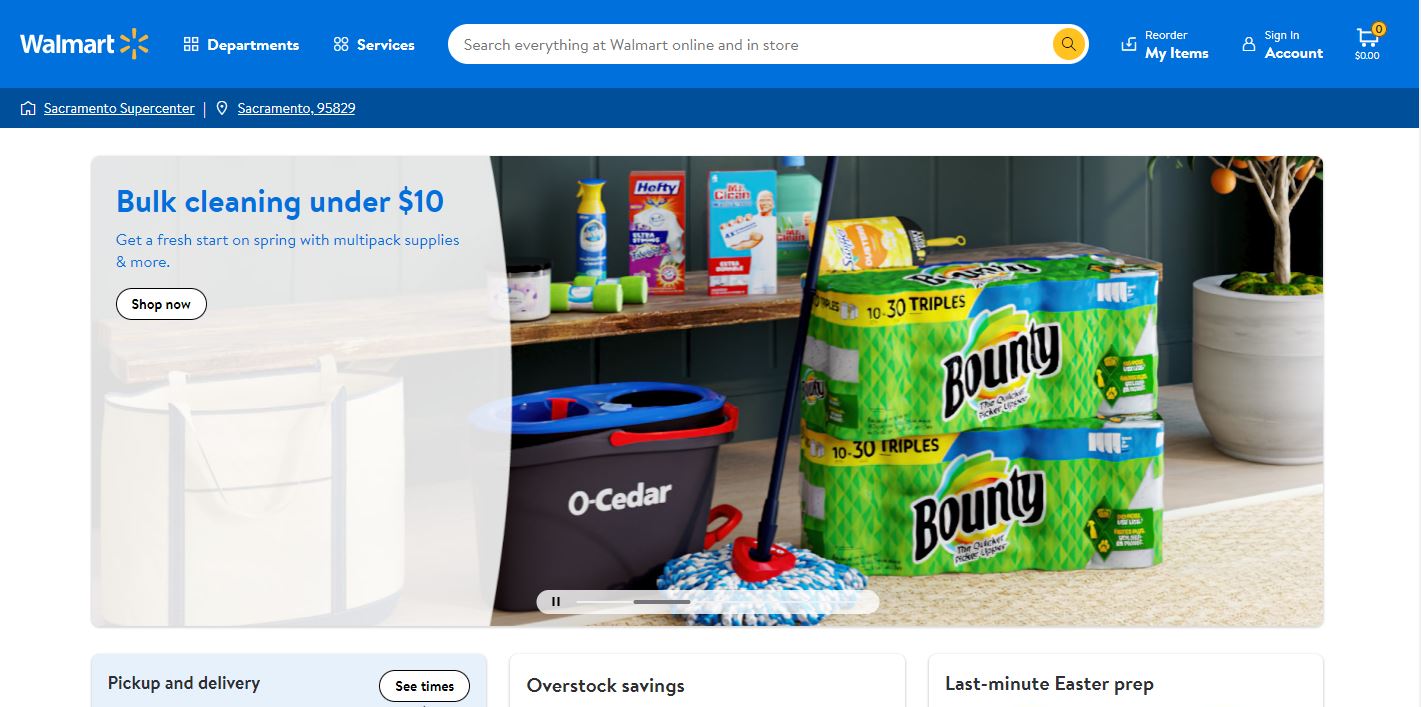 Walmart is one of the oldest B2b e-commerce platforms with more than 470 million monthly users. Walmart company has several departmental stores in the US, Canada, and Mexico. But this company realized the importance of e-commerce business and opened its website to allow retailers and wholesalers to buy and sell products.
Why Walmart's website design is best for users?
Provide secure payment options
Continuously adapting to new technology
Easy user navigation experience
Checkout is easy
Easy to check your desired product
5. Ali Express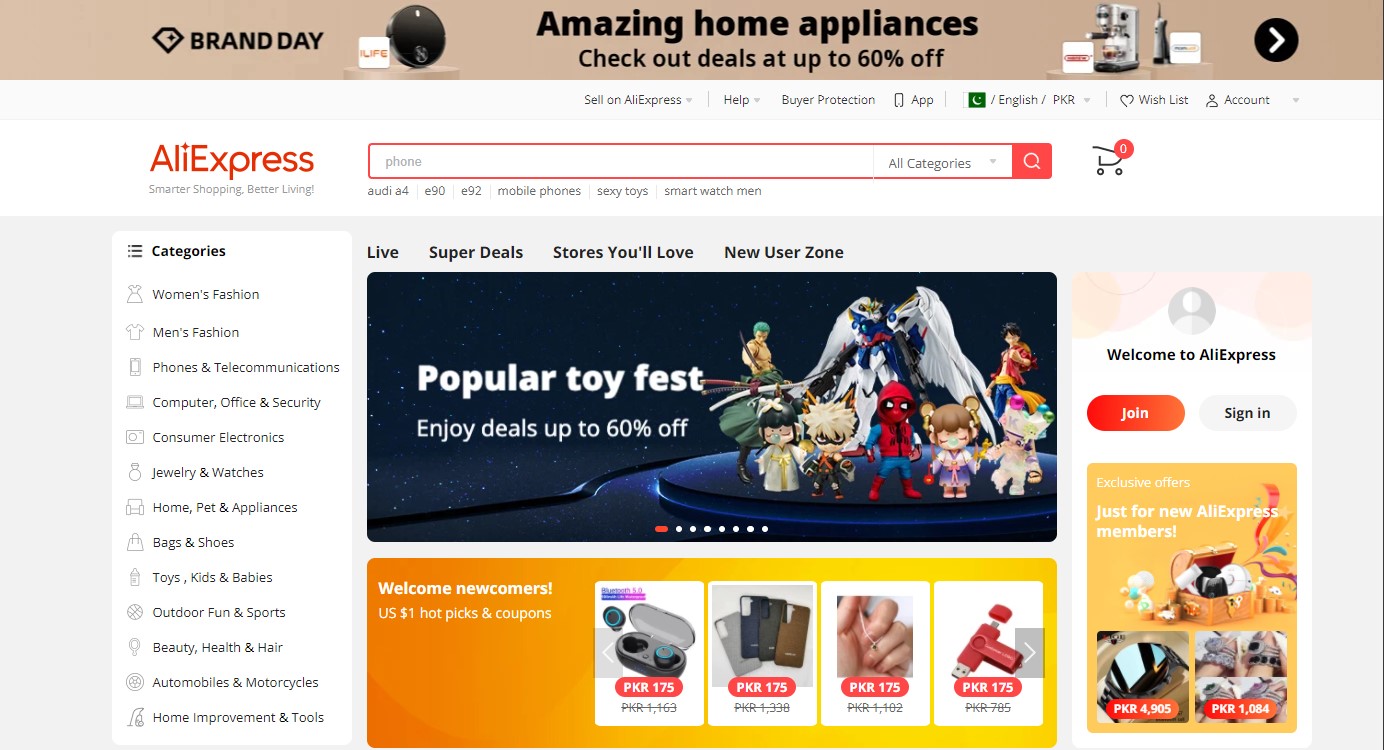 Most of the retailers or sellers of AliExpress are based in China. But people from different countries can use this platform for buying or selling different products. AliExpress gained success as a b2b platform because of its amazing, high-quality yet cheap products.
Different categories of AliExpress include products like furniture, woman and man apparel, bags, furniture, and electronics.
6. Acme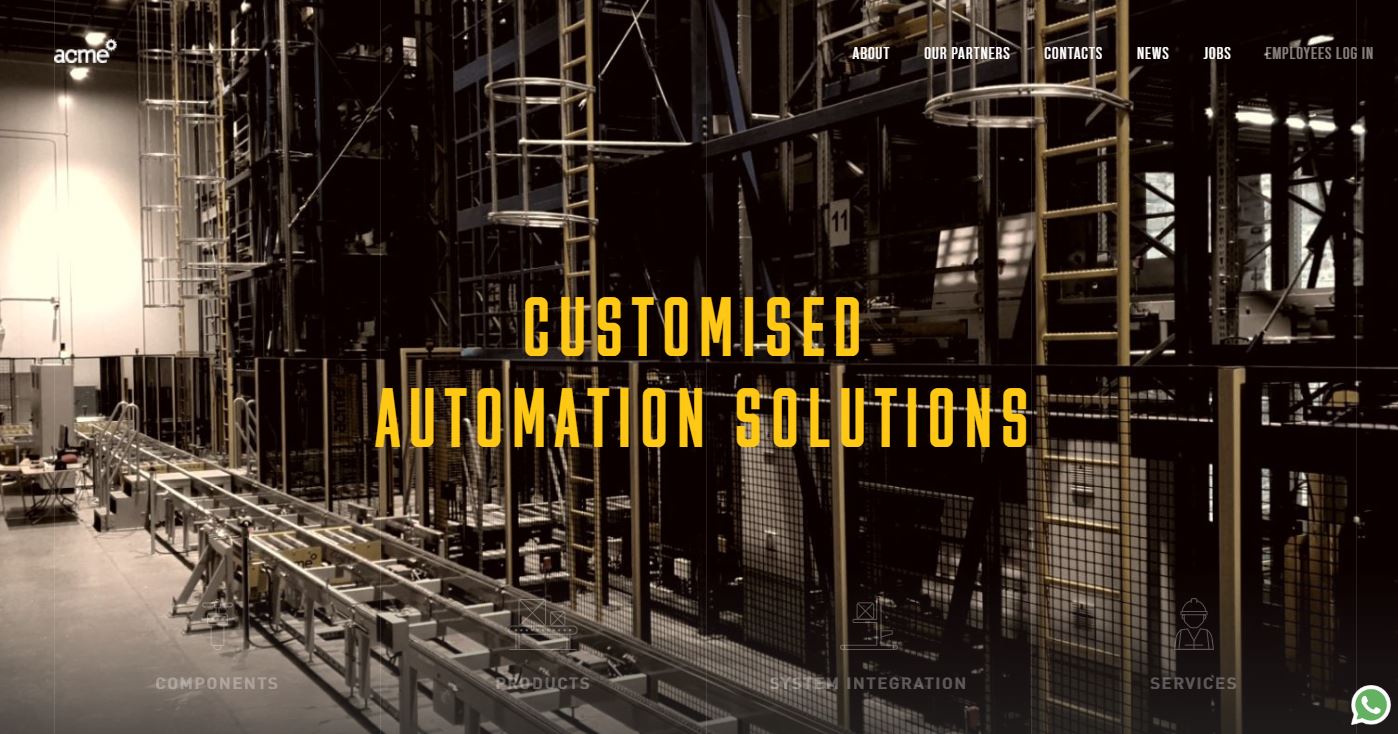 Acme deals in products that are used in logistic services. This b2b e-commerce platform has an elegant and minimal website design. Acme aims to provide a great user experience. This website includes a detailed description and related images of each product.
Why acme website design is best for your startup website?
Easy to use features
Detail review of every product
Good quality of the image
Flexible payment option
7. Quill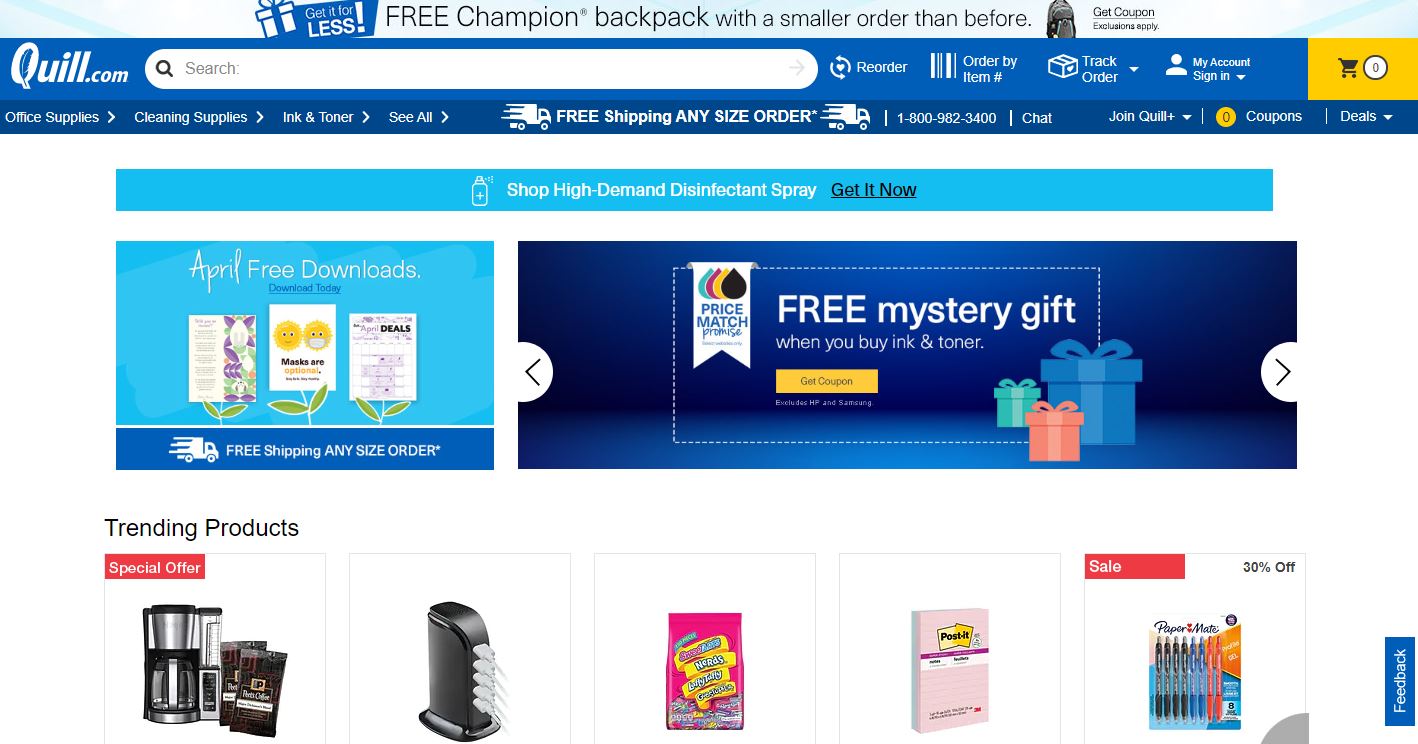 Quill is a b2b ecommerce website that deals in office and educational institute supplies. It is one of the best platforms to buy and sell Office goods like furniture and other office technology. This marketplace provides a great incentive to its buyers like discount coupons.
The best features of quill website design include:
Easy to use navigation features
Personalization option
Detailed product review
Filter for specific choices
8. Medline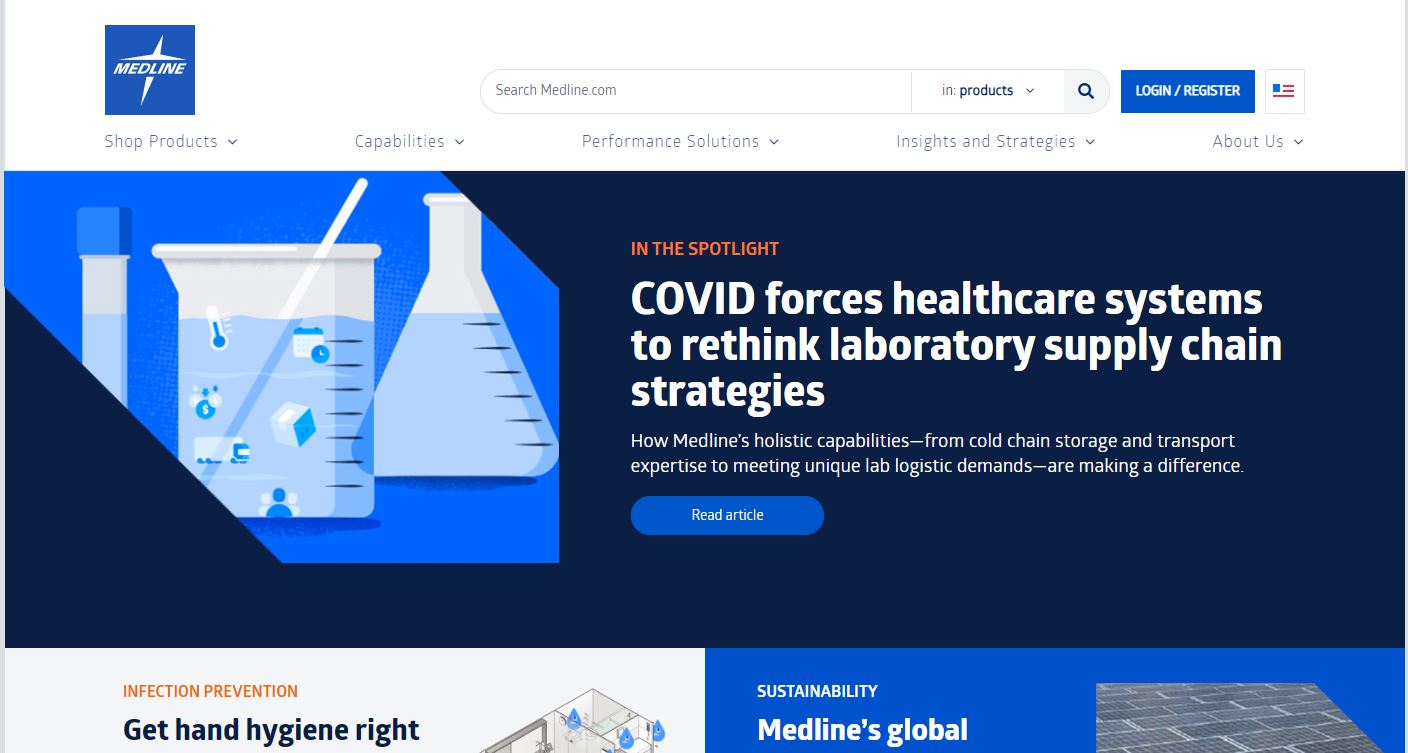 If you want to open a medical startup business then take inspiration from the Medline website. Medline is a b2b marketplace that deals specifically with medical supplies. This website has more than 400000 products. This platform also allows buyers to specifically search for some products, by giving different filter options.
The best features of Medline include:
Flexible features for retailers and buyers
Allow personalization to choose a specific product
Allow a User-friendly navigation system
9. Massey Ferguson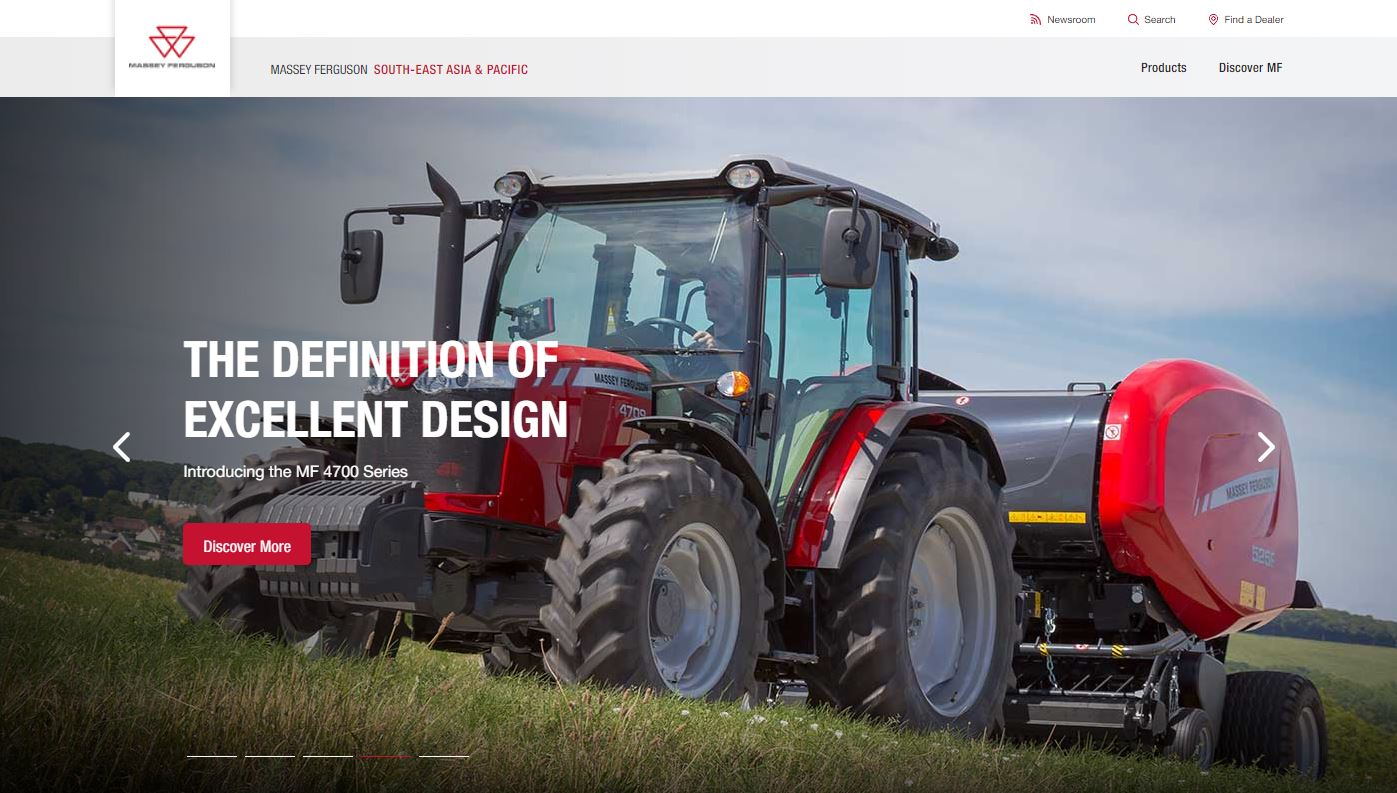 Massey Ferguson deals in tractors and other large vehicles. The website design of this b2b site is sleek and conventional. This brand has given a unique angle to its website by using similar colors.
What you can learn from Massey Ferguson website?
Allow easy navigation for its users
Use of similar colors to create a unique brand identity
Customized research option
10. Rakuten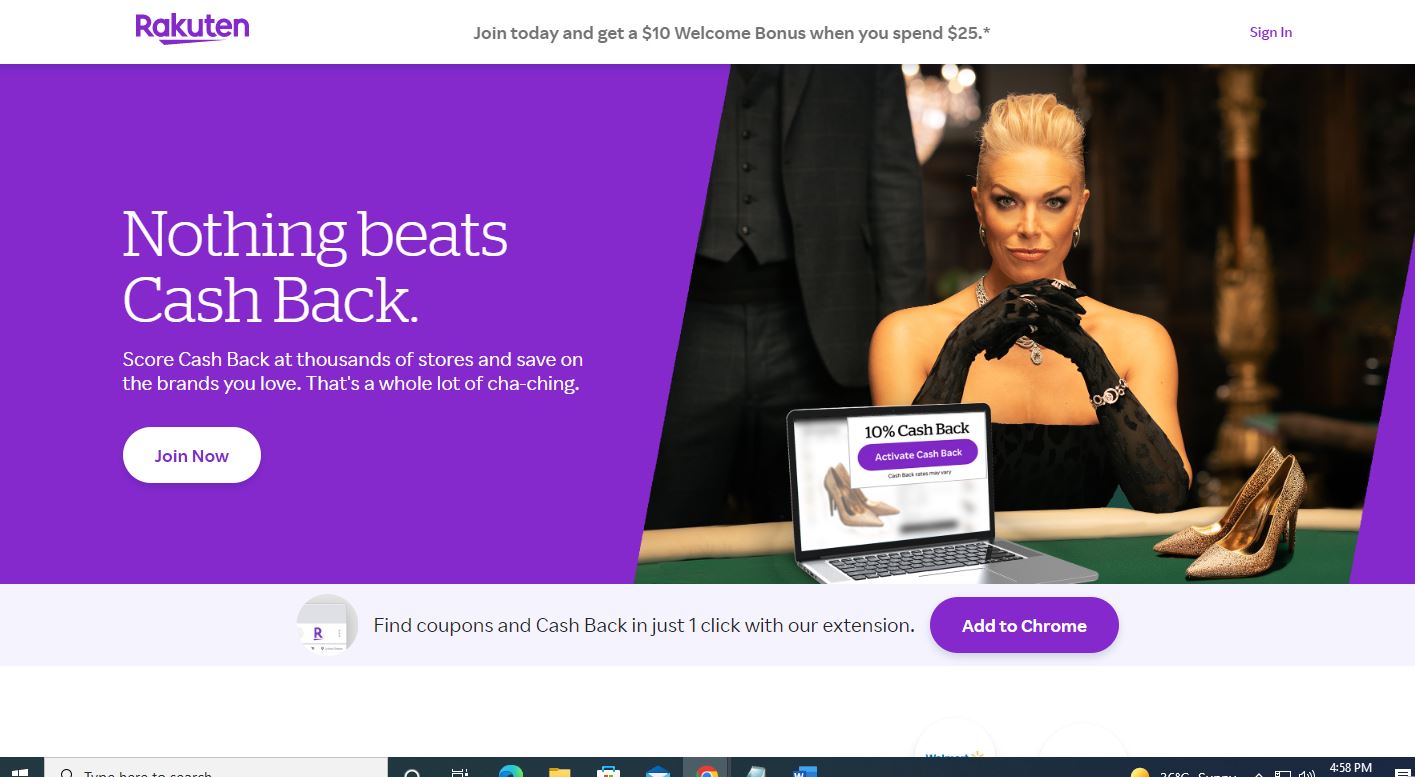 Rakuten is also one of the oldest B2b marketplaces. By using this e-commerce site, merchants sell products in different categories like Electronics, Technology, and Clothing. The main reason why Rakuten is famous is because of its cashback policy. This platform helps their customer save money by returning some amount of money after every buy.
Why Rakuten website design is best?
Cashback policy
Different variety of products
Easy option to choose products
Conclusion
These b2b e-commerce marketplaces and platforms have distinctive yet amazing website designs. If you are opening a new startup, it's your choice to choose a simple and sleek design like an eWorldTrade website or a monochromatic design Massey Ferguson.
You might also like