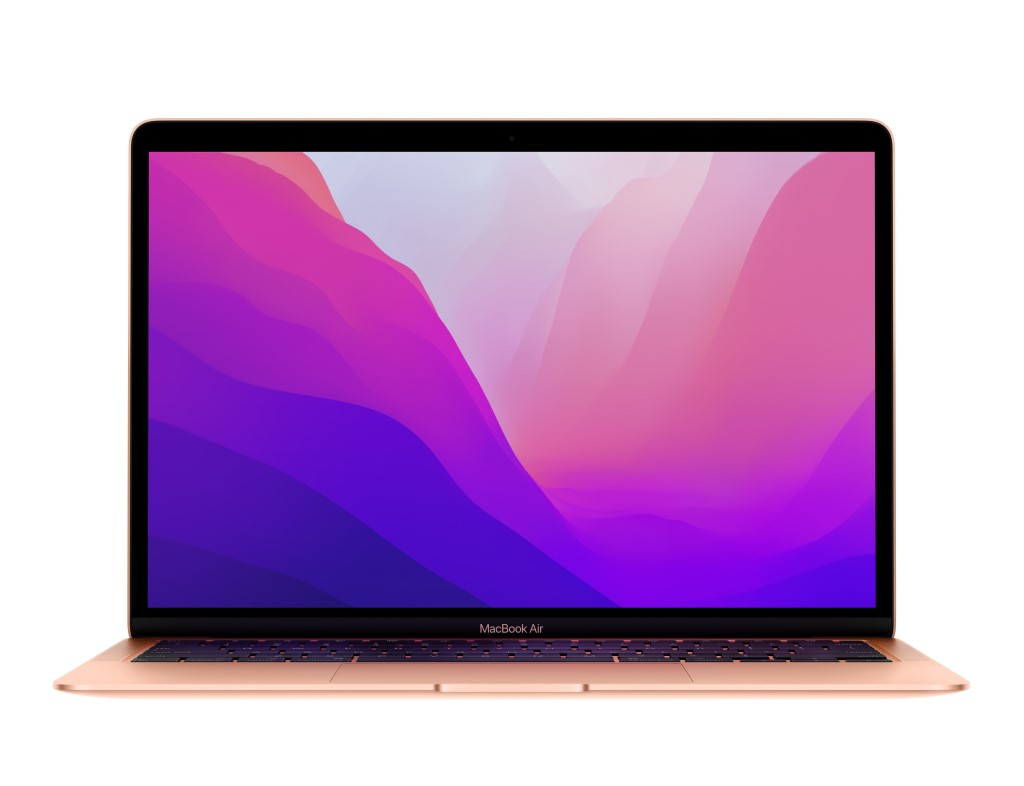 MacBook Air is envisioned to be the best and the highest-selling Apple laptop. It has a new M1 system-on-a-chip which speeds up the device performance. This macOS product can handle intensive workloads without generating excess heat. MacBook Air can reload the sites and run the apps faster than Intel's PC.
Besides, it is the first-ever Apple laptop that has no cooling fan. Like the iPad, MacBook Air only relies on a heatsink and passive cooling to cool down the device. This device is ideal for editing documents, videos and photos. With its high-resolution screen, you can play light games like Minecraft.
Apple's MacBook Air M1 is ultra-portable and can be carried anywhere. It offers incredible features at a reasonable price. Earlier, the developers included the M1 processor in MacBook Pro 13 and Mac Mini. After its immense success, Apple added this low-power CPU to the latest MacBook Air model.
Do you want to buy this high-end Apple laptop? Here are the features which you should check before making the ultimate decision.
Provides Excellent Performance!
MacBook Air's M1 chip is a right-core processor and has four high-performance cores. Besides, it also has four more cores which the device uses for less power-intensive tasks. The ARM-based technology helped this MacBook to stay ahead of the competition.
The M1 chip ensures the laptop performs better even when the battery percentage is low. Apple included Intel's Core i3 and i5 processor in the earlier MacBook Air version. And, many users faced system crashing issues there. This is why Apple introduced its new ultra-advanced processor in the new MacBook Air.
Apple's M1-powered laptops run faster with their built-in software. And, these include the macOS software and other applications and utilities. And, the applications which are incompatible with M1, MacBook Air runs those in Rosetta 1. Further, this indicates that you can use old and new Mac apps on this laptop without hassle.
Does MacBook Air run Faster than MacBook Pro?
The fanless MacBook Air delivers better performance than MacBook Pro 13 M1. And, this Apple product runs faster than the latest Tiger Lake laptops. MacBook Air M1 opens Adobe's Premiere Pro in less than 40 seconds. Whereas, MacBook Pro takes 60 seconds to load this application.
Furthermore, you can perform multiple tasks in the MacBook Air without lagging issues. But, you can't do the same in the MacBook Pro M1. You can open 10 Chrome tabs and run 1080p YouTube videos smoothly on MacBook Air.
Moreover, users can transfer 1TB of data in AirDrop without hurdles. So, what are you waiting for? Get this MacBook and increase your productivity.
What About MacBook Air M1's Graphics?
This advanced MacBook Air features an 8-core GPU configuration. And, this will increase the user's gaming and streaming experience. You can run the multiplayer games at a 120Hz refresh rate on this laptop. Moreover, gamers can run old games, like Star Wars: Fighter here. MacBook Air's graphics card supports all the demanding AAA games.
Apple included the GFXBench Metal Aztec Ruins GPU in this device. It helps the MacBook Air to run high-definition games at 37 FPS. Whereas, the Intel-powered MacBook Pro can operate these games at 7 FPS. Thus, the new MacBook Air will be ideal for professional gamers. You can also connect external peripherals to this macOS product.
Sturdy and Sleek Design!
Apple kept the MacBook Air M1's design the same as its earlier version. The only difference between the new and old models is fewer buttons in M1's function row.
In the latest MacBook Air, there is a Spotlight search button. It lets the users do their Google searches quickly. Additionally, Apple included a Do Not Disturb and Dictation button here.
Do you know what the other differences are? In this MacBook Air 2022 model, there is no fan noise. Its aluminium heat spreader reduces the device temperature. You can use the device for hours without overheating problems.
Apple has made significant improvements to the MacBook Air M1. It switched to a new unified memory architecture to elevate users' expectations. And, there is no separate graphics memory in this smart laptop.
MacBook Air M1 is currently available in three colours – gold, silver and space grey. Grab the best and buy this Mac laptop now.
A Compact-Size & High-Resolution Display!
MacBook Air M1 has a 13-inch IPS screen which provides amazing image quality. Its colour palette is brighter than the MacBook Pro. This Apple laptop has 100% of sRGB and 79% of Adobe RGB. And, this is more than the Windows laptop's sRGB and Adobe RGB rate.
Moreover, its anti-glare Retina display is designed for creative professionals. It has a black bezel around the screen, like the previous MacBook Air model. This macOS product also has a 720p webcam above the screen. And, Apple might include micro-LED backlighting in this laptop in future.
Comfortable Keyboard and Super-Responsive Touchpad!
MacBook Air M1's scissor-switch keyboard is easy to use. It can increase your writing speed and accuracy. This new Magic keyboard is ideal for content writers and students. And, Apple also received massive appreciation for the MacBook Air's touchpad.
Its touchpad is larger than the Windows 10 laptops. Moreover, this Force Touch trackpad has input recognition capabilities. MacBook Air M1's touchpad has a built-in Touch ID sensor-equipped inside the power button.
Press this key to log in to the Apple laptop without the password. Increase the device security using this effective security feature.
How Many External Ports are there in MacBook Air M1?
The new MacBook Air offers more connectivity options than the previous model. It has two Thunderbolt 3 to connect advanced storage devices. Additionally, you can plug in multiple peripherals simultaneously in this laptop port. Transfer audio and videos at a high speed using this laptop port.
Besides, it has two USB 4 ports and a USB-C port. There is also a port to connect a headphone jack in this Apple laptop. But, it doesn't have a MicroSD reader like the intel-powered MacBook Air. You won't also get an HDMI and USB-A port in this device. And, Apple plans to add a MagSafe charging port in this new MacBook Air model.
When is Apple Going to Release this New MacBook Air M1 Model?
Apple hasn't yet disclosed the release date of the MacBook Air 2022. But, you can expect this next-generation laptop to launch by the end of September.
Earlier, the developers announced that MacBook Air M1 would be available in June. However, it got delayed because of the global chip shortage. And, this lighter version of the MacBook Air will be more cost-effective than the old models.
What are the Other Features of MacBook Air M1?
MacBook Air M1 has incredible stereo audio speakers. It supports Dolby Atmos, which improves the device's audio quality and clarity. Besides, this laptop has a built-in microphone which you can use during a video call. Users can control the new MacBook Air using smart voice assistants, like Siri or Alexa.
Apple's M1 chip will let you run iPhone and iPad apps on the MacBook. This device can run for 14 hours on a single charge. Close all the background apps to increase the device's longevity. Don't overcharge this Mac laptop, and it might damage its battery. Contact an expert if you get battery issues in the long run.
You might also like