With numerous technological advancements, constantly happening around the world, a POS system is definitely worth the mention. Gone are the days, when a good POS system was utilized to simplify transaction procedures only. Through constant improvements, many software systems now offer a handful of other features as well, like streamlining your daily tasks and using different tools to schedule your routine along with much more.
What is a POS System?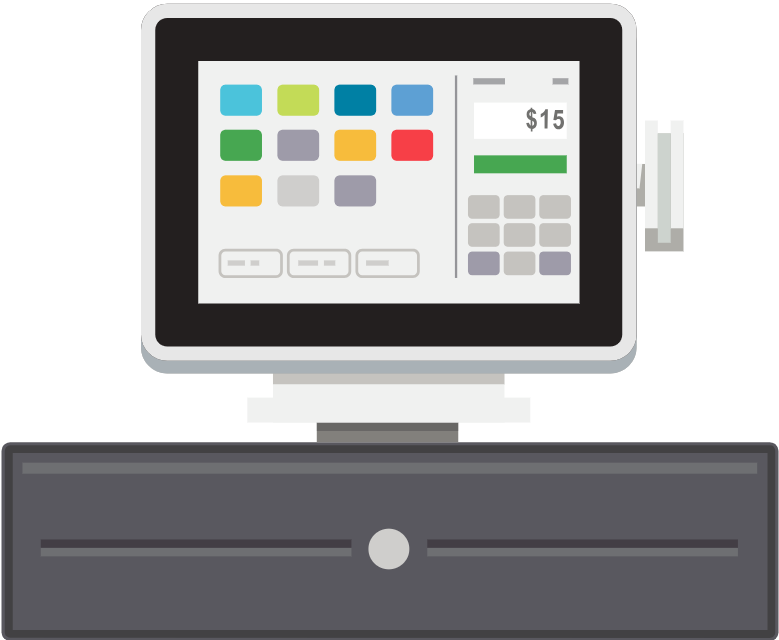 POS system, better known as a point of sale system is an amalgamation of hardware and software to facilitate different business operations. The hardware consists of a scanner, printer, computer, and other devices. On the other hand, the software helps in monitoring and tracking your data.
Knowing what a POS system is, is great but understanding how it can be beneficial for your business is even more important. And therefore, we have listed some of the many benefits that you can avail of through a reputable POS system.
The POS system comes with innumerable perks that can be extremely helpful for you and your business. Especially if you run your own store, this solution can be a positively changing element for you. Let's dig in.
1. Efficient Inventory Management
A good POS system will add efficacy to your inventory management as it comes with a real-time inventory management feature. You can easily know the number of products that you currently own or have been owning over the passage of a specific time period.
This software saves you a great amount of time as manual inventory procedures are extremely time-consuming. Furthermore, they keep your employees indulged for a good amount of time and sometimes, for days as well. Thus, with POS you can easily save time and get accurate, error-free inventory management done too.
2. Quick Payments
POS aids in quicker payment processes. The employee only needs to select the products that the consumer wishes to buy and the system generates the price automatically. The invoice is either sent via email or is directly printed. There are several payment options in POS, depending on the terminals and integrations. Customers can pay through debit, credit, or even by cash.
3. Great Customer Management
Your customers run your business and therefore, managing them efficiently is very important. POS systems make it possible for you to secure your customer's data in your system. It can be very basic information ranging from name to email to deeper stats like an overview of the target market etc. With proper customer information, you are able to understand your targeted audience better and make wiser decisions for your business.
4. Higher Customer Satisfaction
A POS system allows you to exceed customer expectations of you by providing fast and efficient services. Remember, if your customer is satisfied, your business will run impeccably well. Thus, making all required efforts to satisfy them, is extremely important and a POS system helps you in doing so. When buyers will be satisfied with their overall experience, they will gradually become loyal to you and will definitely spread the word as well. This will not only help you in setting a strong clientele base but will further aid in generating new ones too.
Conclusion
There is a lot more that a POS system can offer to your business. From security to technical support and from advanced, in-depth reports to reducing costs; point of sale systems are certainly a great solution for business growth. Once you understand the capability of POS, you will definitely opt for it as well.
You might also like